'The Pinecone Treehouse' Is A Wild Hidden Hideaway You Can Buy or Rent Right Now
At 60 feet off the ground in California's redwood forest, it just might be the coolest treehouse ever built.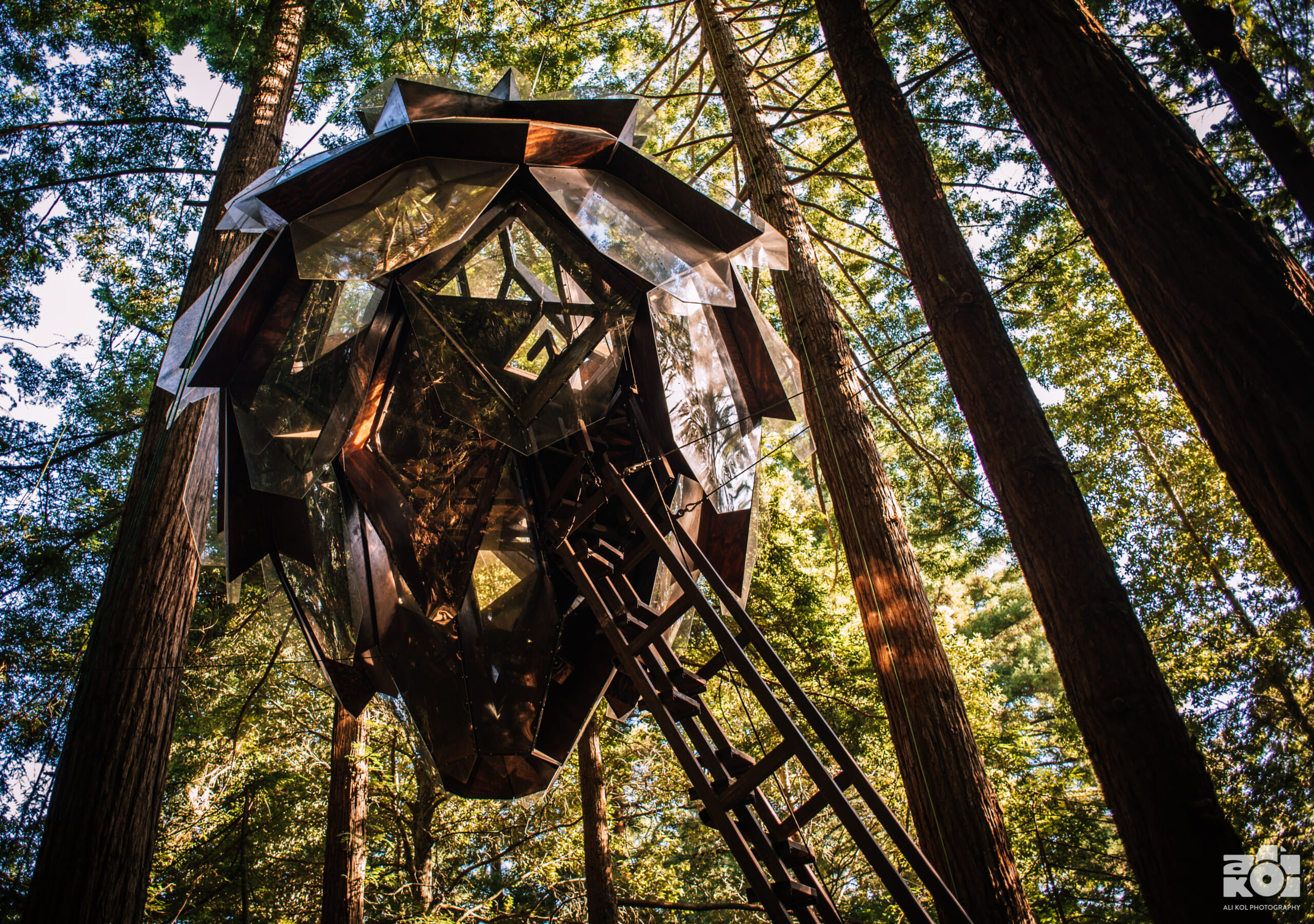 (Photo: Alissa Kolom/O2 Treehouse)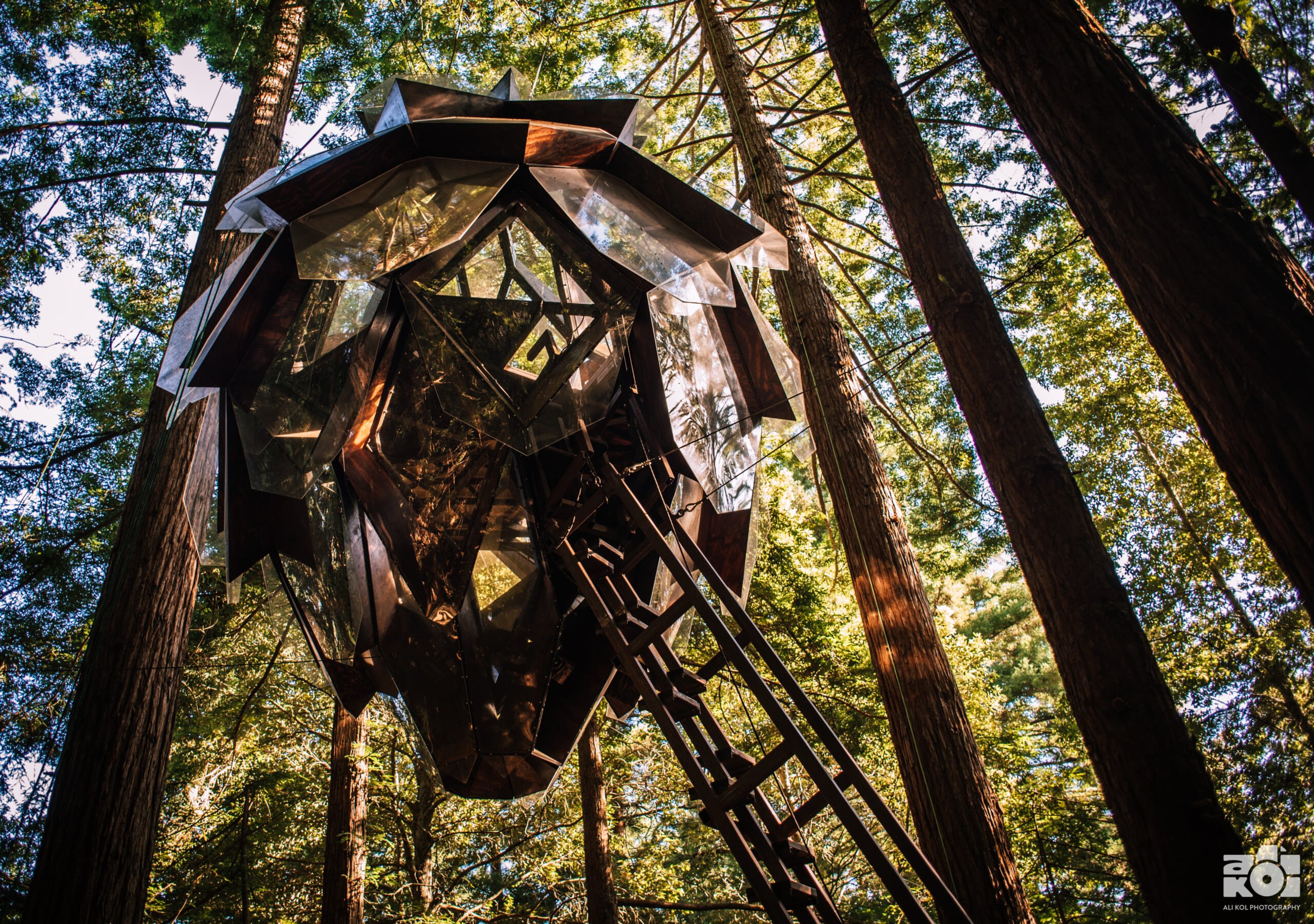 Imagine this: You're walking through a lush forest and see a giant pinecone hanging from a tree. "I wish I could sleep inside of that," you might think to yourself. But you can't, because it's a damn pinecone, after all. 
But wait–now you actually can. In an amazing feat of architectural engineering, makers of fine treetop structures O2 Treehouse created something called The Pinecone Treehouse, and it's definitely one of the most unique treehouses in the entire world.
Designed and built by O2 Treehouse founder Dustin Fieder, this geometric pinecone-shaped treehouse will make you feel like a kid again…but one that appreciates stunning architecture and design. It may also make you feel like a squirrel, depending on how you look at things.
The brilliant treehouse is located in the Redwood Forests of Bonny Doon, California, and according to Fieder, hangs nearly 60 feet above the ground on the downhill side. If you're afraid of heights, you probably won't like this.
The structure is entered via a steep wooden ladder that takes you up to a trap door — and since it's so high above the ground, it's advised to use a harness when climbing the ladder. 
Inside, a spacious bedchamber is surrounded by panoramic petal-like windows to allow endless light to filter in and bring you closer to nature, while also making the pinecone glimmer from the outside.
The bathroom, however, is back on solid ground in a separate mini treehouse structure, perhaps better described as a fancy modern outhouse. 
It can be reached by descending the ladder and crossing a catwalk bridge, and comes complete with a hot shower, sink, and composting toilet. 
Want to stay in a pinecone in the sky? Me too. Lucky for us, The Pinecone Treehouse is listed on Airbnb for a cool $350 a night, and has spectacular reviews.
The listing reads:
The Pinecone Treehouse is a space created to tap into your higher self, a space to rediscover your inner calm. Cradled by those living giants the California Redwoods, one is invited to live in the vision of their dreams, to quiet the mind until they can hear their inner truths, to reestablish a connection with nature and self.

Our greatest hope is for guests of the Pinecone Treehouse to leave refreshed, inspired, reconnected, and recommitted to themselves, their dreams, and to this beautiful home that we call Mother Earth. 
If you decide you love The Pinecone Treehouse so much that you need to make it your own, you can actually purchase it here for $150,000.