You Can Now Rent a 65-Foot Pirate Ship on Airbnb
Ahoy, mateys.
(Photo: Airbnb)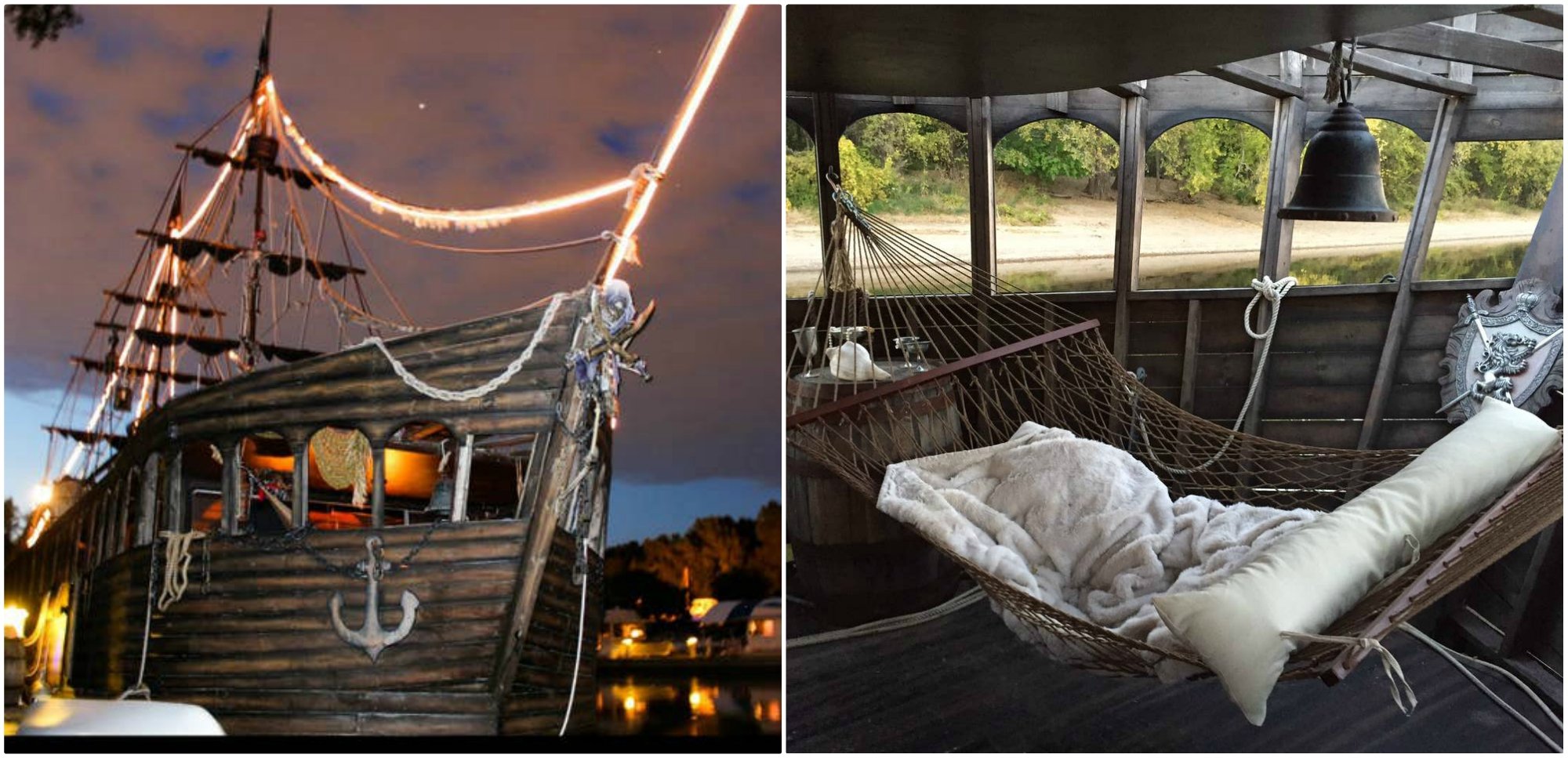 Your childhood dreams of being an actual pirate are about to come true because Airbnb is now renting out a super legit-looking, 65-foot pirate ship.
The buccaneering vessel is docked on the Mississippi river in Saint Paul, Minnesota, and is just minutes from the Minneapolis-St. Paul International Airport and has two berths, two heads, a hammock, and nooks to explore and hang around in.
Amenities are surprisingly hi-tech for a pirate ship and include a shower, bathtub, kitchen with toaster and microwave, central air, a fireplace, tables, couches, theme lighting, and wi-fi.
Both the lower level bedroom and the main bedroom have queen beds, and up on the massive upper deck there are planks — probably for times your friends annoy you.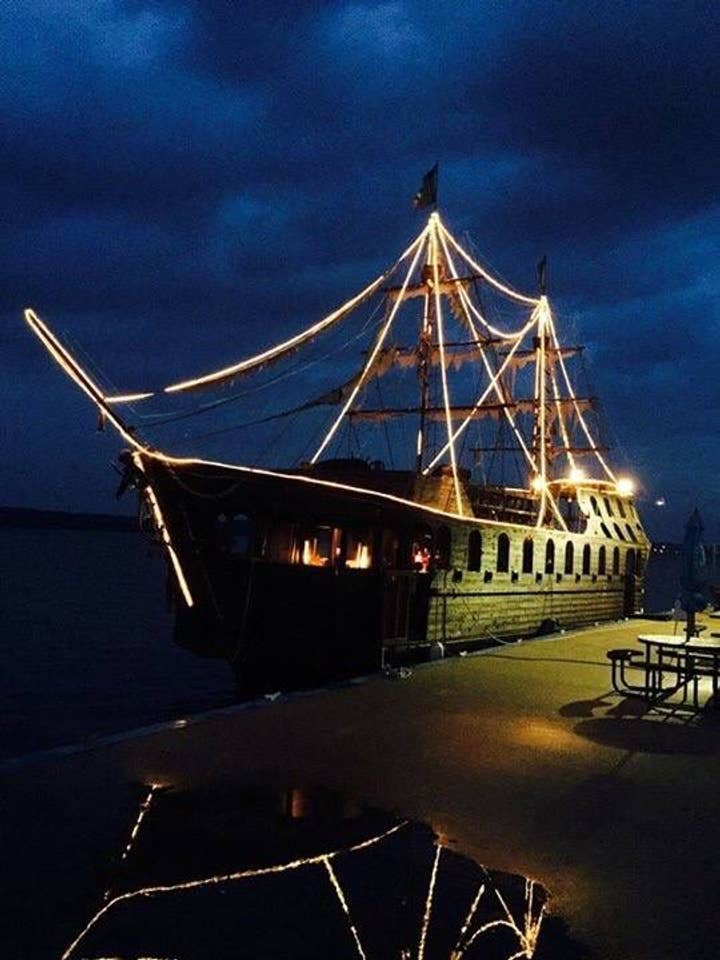 There's even a treasure map painted on the ceiling but no, you can't sail the ship out to open waters to look for it. You can, however, use the complimentary paddle boards and kayaks to explore the river.
One guest wrote in a review: "Everything is in the details. From the novelty of being on a ginormous pirate ship, to the crew that abandoned it leaving all of their treasures, unique library, jewelry and clothing. Captain Dan, along with his Wench were fantastic at making sure we were transported into the adventure we were looking for."
Feeling Pirate-y? Rent this epic pirate ship on Airbnb for $300 per night.