Pizza Hut Serves Up 'Pie Top' Sneakers That Order Pizza AND Pause Your TV
Just in time for March Madness.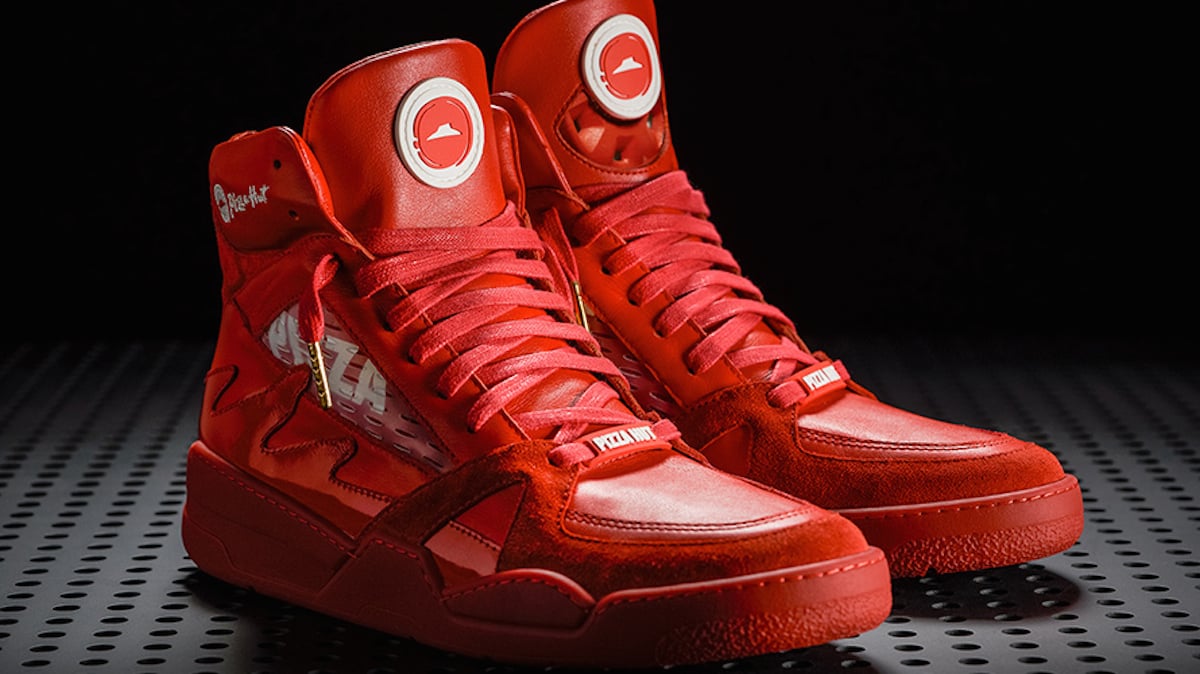 Pizza Hut is back with a second generation of its deliciously bizarre "Pie Top" sneakers.
The Pie Top II, which were designed by the "Shoe Surgeon" Dominic Chambrone and come out just in time for March Madness, is even tastier than the first drop. 
https://www.youtube.com/watch?v=FpjOBxBMOKA
They are high tops come in both red and wheat colors, feature "cheese grater mesh" on the sides as well as "extreme marinara splash" motifs on the heel counters. 
The biggest treat: wearers can order Pizza Hut deals (two medium pizzas with choices of two toppings for $5.99) at the touch of a button on the tongue. This time, the button will also pause the game while you're chowing down. Yep, this is actually a real thing.
This year's release will be far easier to get your hands on. 50 will be given away on social media, another 50 will be sold by HBX.com the week of March 19 and another 50 will be raffled off at Final Four Fan Fest in San Antonio.
Look for prices when they are up on HBX.