'Platform 1346' is an Authentic World War II Train Car Turned Airbnb
This former military workhorse is now a luxury vacation getaway.
Here's a unique vacation rental that's truly unlike anything you've ever seen before: Platform 1346—a World War II troop kitchen train car turned luxe Airbnb.
Constructed in 1942, the car served US Army cooks throughout WWII until it was decommissioned in 1955, after which it was turned into a mobile command car for the Strategic Air Command during the Cold War.
The train car ended its military service in 1988 and sat in a US Army train yard in Florida until 2005, when it was bought by a Lieutenant Colonel at a military surplus auction.
After being hauled to the foothills of the Great Smoky Mountains in Knoxville, Tennessee, it was converted into a home, but a divorce led the property to sit unused until it was sold to its current owners in 2016.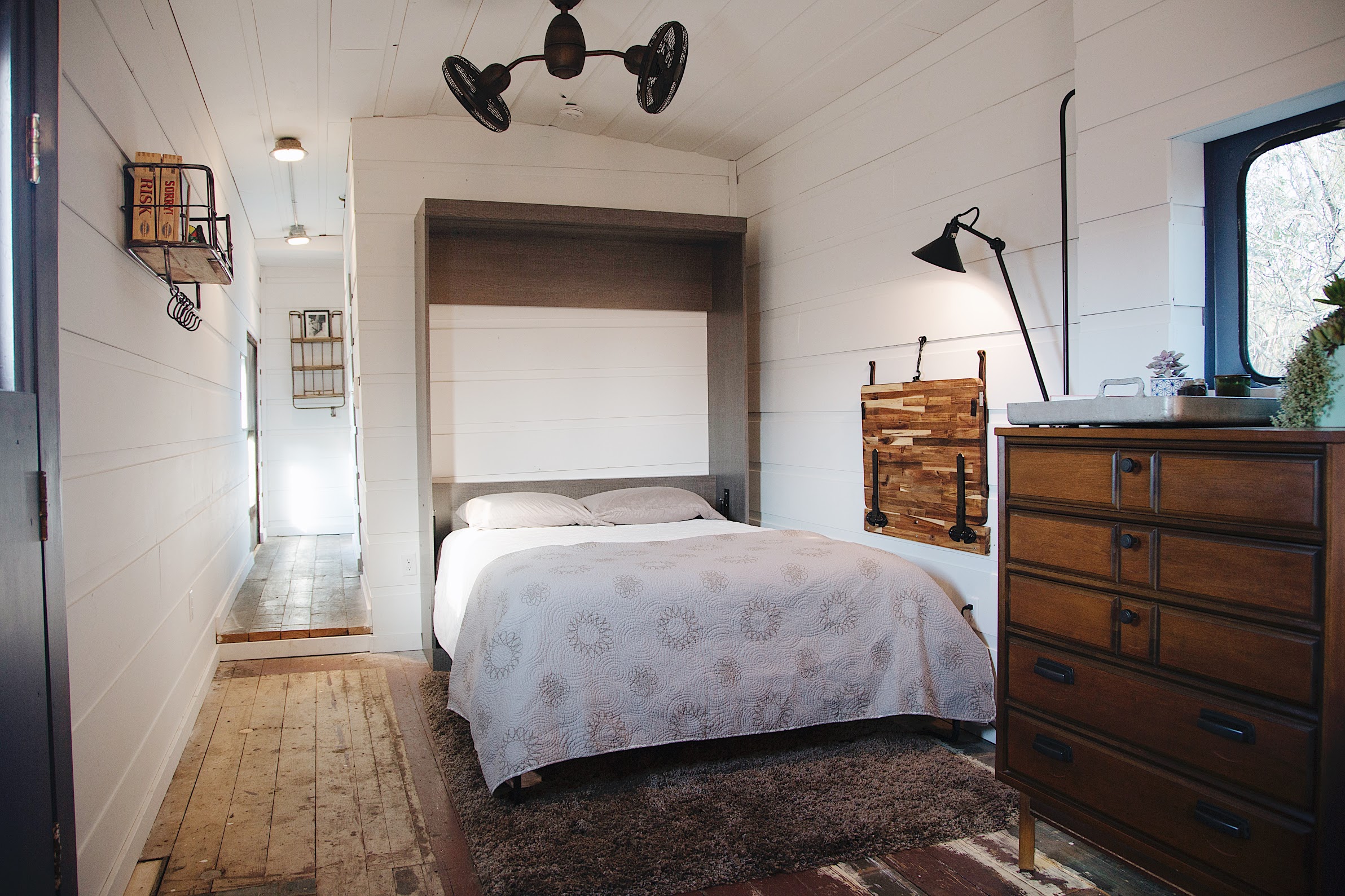 Now, the train car sits on six acres of serene land with a fish pond and fire pit, and features wifi, a large claw foot bathtub, queen sized bed and pull out sofa bed, and enough space to accommodate four people. 
"After 8 months of construction, plumbing, and electrical work, we opened for business as a vacation rental on January 1, 2018," owners Dean and Adrienne Smith say. "To date, we have hosted over 60 guests and are always rated a solid 5 stars and given glowing reviews. It was a labor of love that really paid off."
Interested? You can book the Platform 1346 WWII Train Car right here on Airbnb.
https://www.instagram.com/p/Bf1FAtyH3xYhttps://www.instagram.com/p/BcdViNHnOR1https://www.instagram.com/p/BakLKbIn-dphttps://www.instagram.com/p/BaU8JNdHpNA