Porsche Design Teams With Puma for New Sportswear Line
Here's your first look at the stylish new collaboration.
(Photo: Porsche Design/Puma)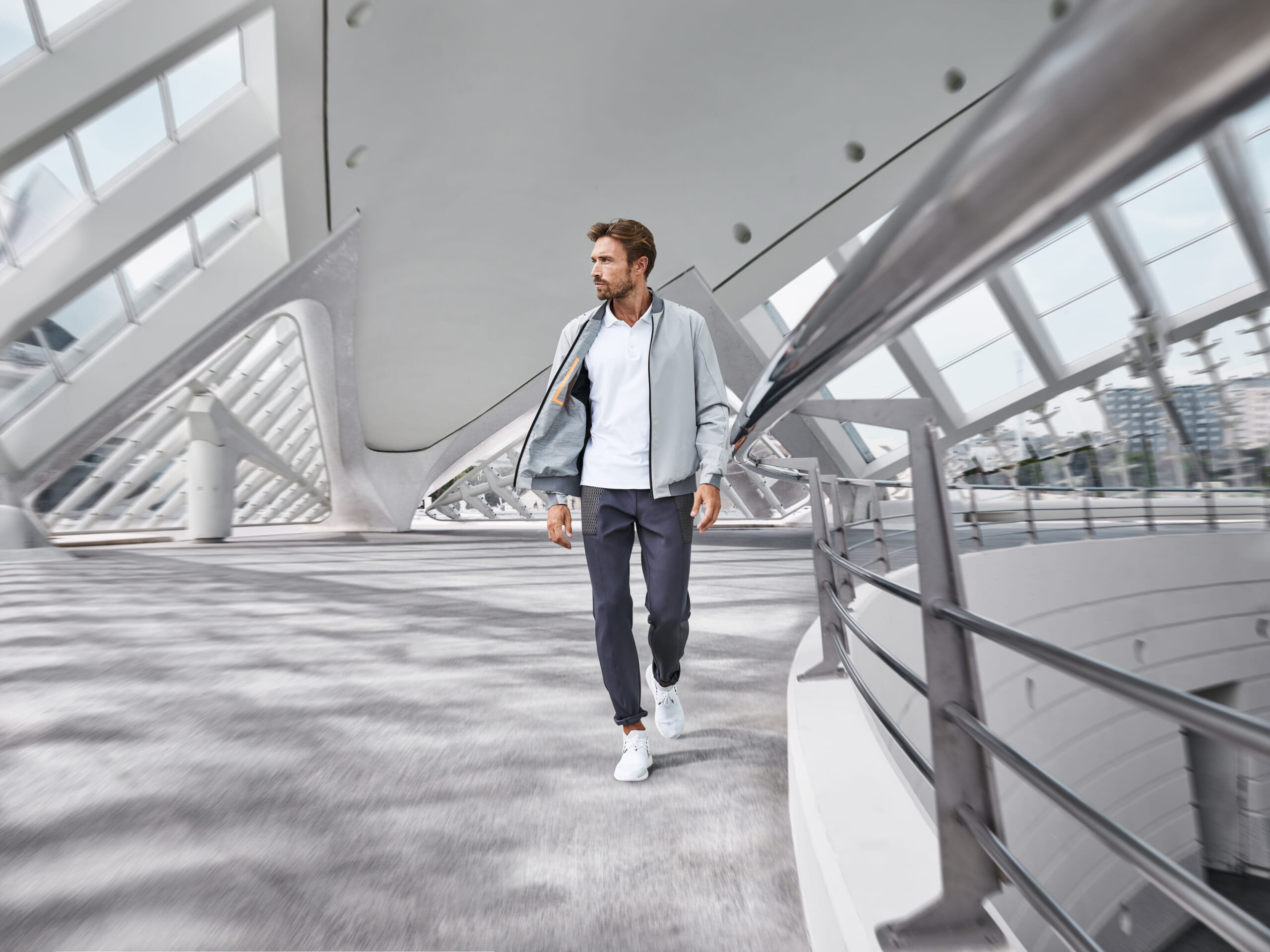 In a brand new style collaboration, Porsche Design has teamed up with Puma to launch a luxe line of high-end sportswear, lifestyle wear, footwear, and accessories.
With the first collection dropping in March, the line combines Porsche Design's functionality with Puma's innovative performance technologies for a luxuriously sporty collection featuring cushioning systems, seam-sealing knits, and lightweight fabrics.
The Spring/Summer 2019 collection will include apparel and sportswear including polos, zip-up hoodies, jackets, parkas, sweatpants, shorts, long sleeve shirts, windbreakers, sneakers, gym bags, and performance tees. 
Different colorways of sleek and stylish sneakers include simple white with textured uppers and black and orange detailing that really pops.
Pieces in the collection range from solid-color polos to geometric stripes and patterns combined with sharp colors that really stand out for sportswear that looks good in and out of the gym.
"With PUMA we have found a qualified partner, who shares the same values related to technological innovation and functional design," says Jan Becker, CEO of Porsche Design Group. 
"We are very much looking forward kicking-off this partnership and to lift the Porsche Design Sportswear Collection to new heights over the following years. The new Spring/Summer 2019 Collection is just the starting point of this valued partnership."
"We are really excited to start working with such a renowned partner like Porsche Design," adds Bjørn Gulden, CEO of PUMA. 
"Their active lifestyle heritage fits perfectly to our ambition to bring the track to the street and merge sport innovation with lifestyle products. 
"With our long experience in motorsport, we will be working with Porsche Design to innovate footwear and apparel styles of high quality and technical engineering."
The line promises to "serve the 24/7 needs of the modern sportive urbanist," and seeing as this is just the first collection, we can expect to see a lot more of the dynamic collaboration in seasons to come.