Retro 1990s-Style Watch Line Is Inspired by Air Jordans, Game Boys and Reebok Pumps
Throwback vibes for your wrist.
AAASY
The 1990s was a great time for bold colors and new products. Just think back to all those classic Game Boys, Air Jordans, Reebok Pumps and other pop culture touchstones popularized back in the day. 
Upstart watch brand AAASY has a new Supercolor collection of digital watches that draws on those same '90s vibes for stylish inspiration.
The name of the Kickstarter page for the throwback watch line basically says it all: "AAASY Supercolor – 90s Retro Watches With A Twist." 
The watchmaker promises "a high quality timepiece … with a modern and innovative design." One with a "color-changing screen" in addition to fast-change straps.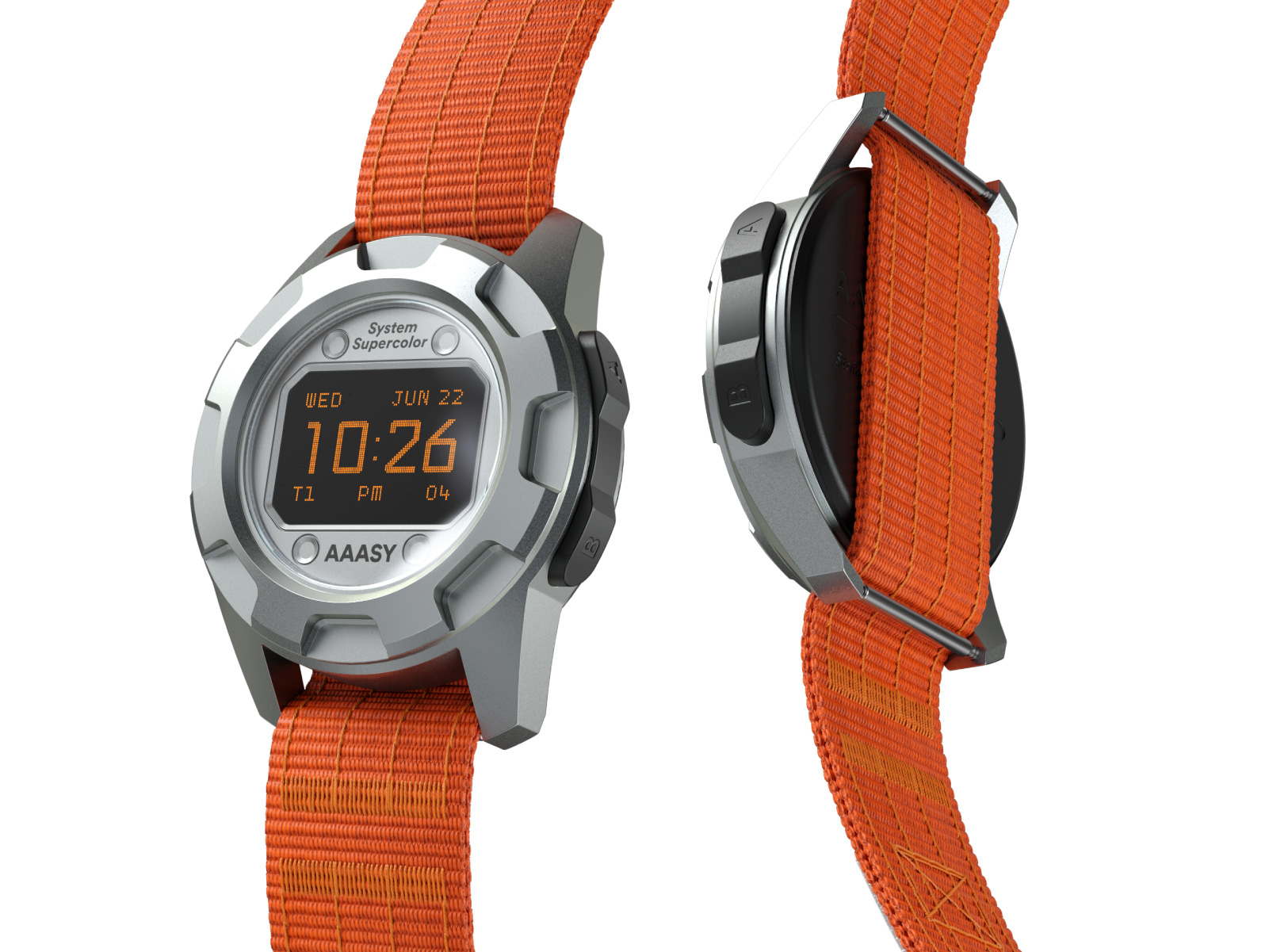 According to AAASY, this is the first line of watches "to feature an in-house designed digital display" that doesn't need charging.
This graphic from their Kickstarter describes what AAASY promises you'll get in a Supercolor: Along with the huge variety of color combinations and the one-of-a-kind digital display, you'll get:
12H/24H display
Date Calendar
Stopwatch
44 mm case
Water resistant to 5 ATM
AAASY appears to promise release of the watch—its Kickstarter exceeded full funding with more than two weeks left to go—in early 2020. The preliminary price is set at $229 USD.