Review: Suitsupply Makes The Perfect Custom Suit For Any Occasion
Upgrade your suit game with Suitsupply's custom program.
If you feel like you haven't quite gotten your bearings back yet as far as dressing properly is concerned, perhaps what you need is a new suit — and not just any off-the-rack suit, either. The Suitsupply Custom Made Program is the ideal way to really step out in style as winter draws to a close and spring beckons.
With nearly 40 stores across the United States, in hip locales from Miami Beach to Williamsburg (not to mention across the globe), opportunities abound to suit up properly in sharp style with Suitsupply.
The possibilities for finding your new favorite suit are nearly endless, as Maxim found out during an exclusive fitting and review at the company's well-appointed Soho store in Manhattan.
The retailer has been known for its bold tailoring options and even more bold ad campaigns, but it's not just all flash and no substance — more than 1,000 fine Italian fabrics are yours for the taking, and it's perhaps best to go through the experience in a store itself.
The atmosphere at the Soho location — complete with a rooftop bar for happy hour mingling — is a fine fit for anyone who loves tailoring that blends the classic and the modern. This writer selected a navy tropical wool suit with a matching vest, but customization options go well beyond that.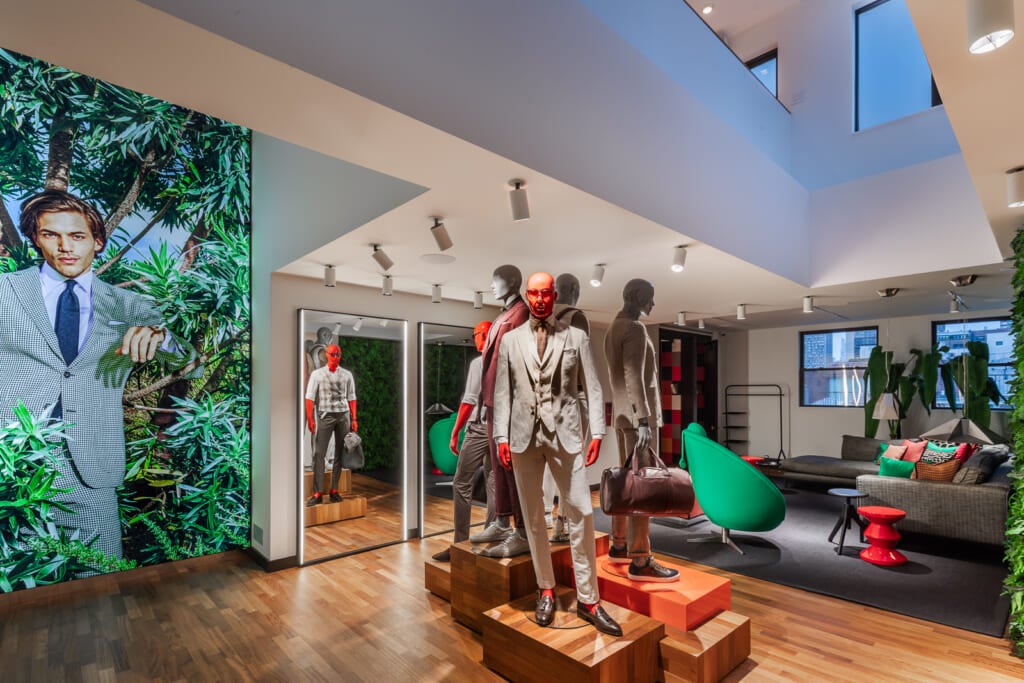 Sip on a cold Heineken or your beverage of choice as Suitsupply's experts measure and fit you to a T, guiding you through every step of the process, including fabric selection and a myriad other number of details.
Fancy side adjusters in place of belt loops? That's an easy design touch at Suitsupply. Want to show off your sartorial smarts by adding detailed pick stitching to your lapels? Go for it. Prefer a more casual patch pocket design on your suit jacket? Of course, the world is your oyster with the Suitsupply Custom Made Program.
Suitsupply also takes care to walk its customers through the exacting steps that go into crafting a custom suit, including the finer points behind jacket construction (a jacket made with full-canvas horsehair construction forms to your body over time without being too restrictive, for instance).
Befitting a fine tailor — yet without the months-long process that goes into wildly expensive Saville Row suits, for example — Suitsupply is able to deliver a well-fitting suit just weeks after your first fitting. After a second fitting, any alterations are tackled in-house at Suitsupply.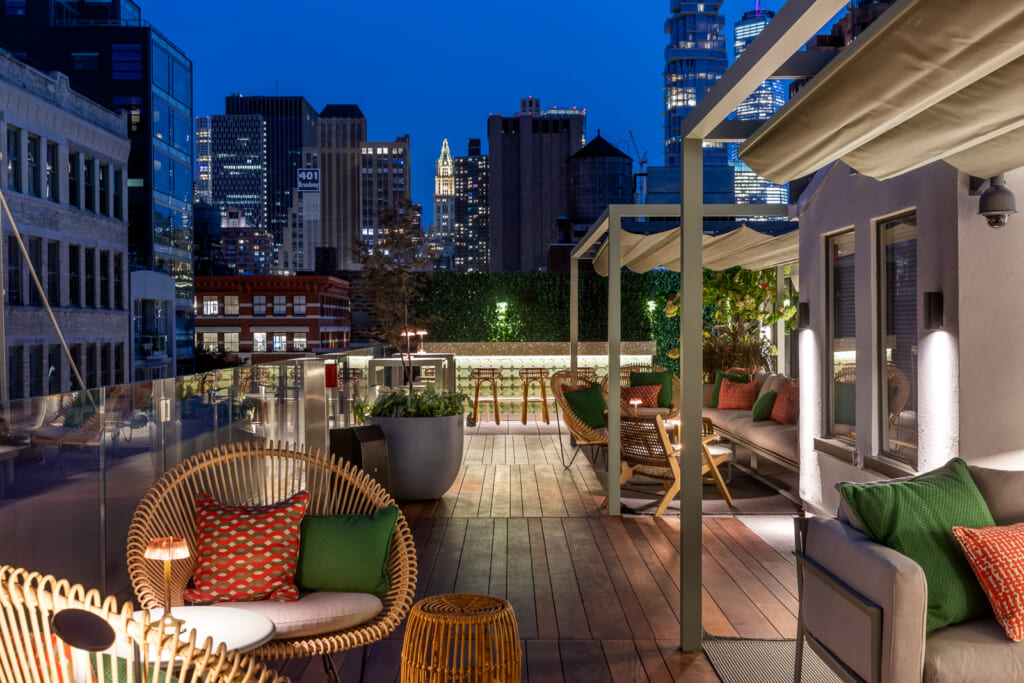 Some small alterations can even be done while you wait, if simple enough — and while you wait, naturally, there's plenty of opportunity to browse the retailer's selection of finely crafted, frankly beautiful outerwear and sportswear (or snag a drink at the Soho location's outdoor bar).
Through every step of the process, there's no choice too bold, although we can't help but sing the praises of a classic navy suit you can wear in multiple seasons.
You can even opt to add a waistcoat, which comes with the added personalization of selecting the fabric backing on your waistcoat (all the better to match with your suit jacket).
Add a cuff to your pant leg, input your initials for a custom interior jacket pocket monogram, and even throw in a custom shirt (starting from $129) if you so please.
With Suitsupply, it seems no personalized touches are too far out of line.
Even the button options deserve their own book, all the better to find the option that best blends with your handsome, newly tailored suit. No stone is left unturned, right down to the custom buttonhole stitching.
Custom Made suiting from the company starts at $599, a more than agreeable price for the experience you're getting. Along the way, might we recommend throwing in a handsome tie and perhaps a pocket square? You'll need to look your best for that spring or summer wedding, after all.
Better still, your size and fit measurements can be input via the company's Size Passport option, making it easy to go through the process online if you so choose.
But these days, we say there's nothing like getting reacquainted with razor-sharp tailoring and dressy occasions then going through the Custom Made experience in person.