Rolls-Royce Branches Out Into Luxury Luggage
It's tailor-made for your $320,000 car.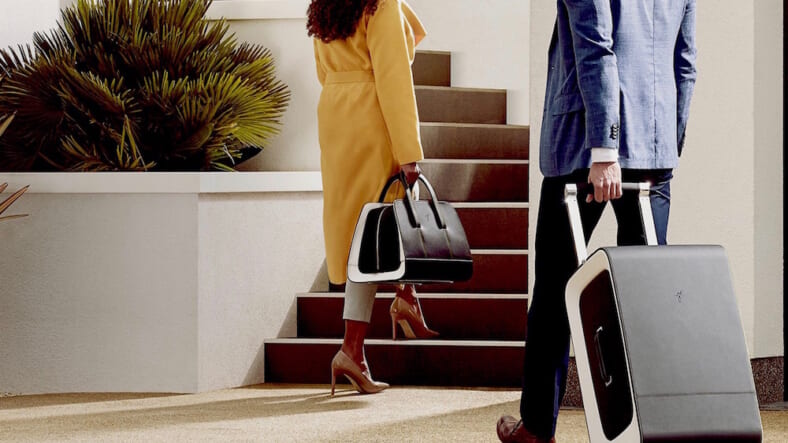 Traveling can be a hassle. For those with deep enough pockets, it presents a chance to ease a little of the stress in getting from point A to point B by indulging in some seriously luxurious luggage.
Rolls-Royce knows and they want to help. The premiere British car manufacturer has unveiled a collection of stylish and pricey luggage to compliment its classic Wraith line of cars. The six-piece set of travel essentials retails for $45,854 and is tailor-made to fit cozily in the trunk of the Rolls-Royce Wraith, which costs around $320,000.
It's undeniably an investment but Rolls-Royce promises it makes for the "ultimate travel companion."
The company consulted top hoteliers and butlers to learn how to best cater to well-heeled travelers. Rolls-Royce said in a statement, "From observing the techniques of the Head Butler at a prestigious London hotel, the Goodwood Design Team have created a luggage concept to complement the design principles of Wraith. Innovative engineering meets exquisite craftsmanship and an elegant aesthetic."
The set includes two Grand Tourer valises, three Long Weekender bags, and a Garment Carrier. The valises and weekenders are lightweight and stylish in two-tone, black-and-white leather, but it's the Garment Carrier that truly holds court. It's reinforced with a high-grade aluminum frame, which not only makes it a breeze to maneuver but also gives it a sleek, polished look.
We're sure they'll look just as impressive in the overhead bin as they will in the trunk of your Rolls-Royce. That is, unless you're chartering a private jet.