This Rugged Bespoke 'Traveler Suit' Is Immune To Wrinkles, Stains and Sweat
James Bond would definitely approve.
(Photo: Black Lapel)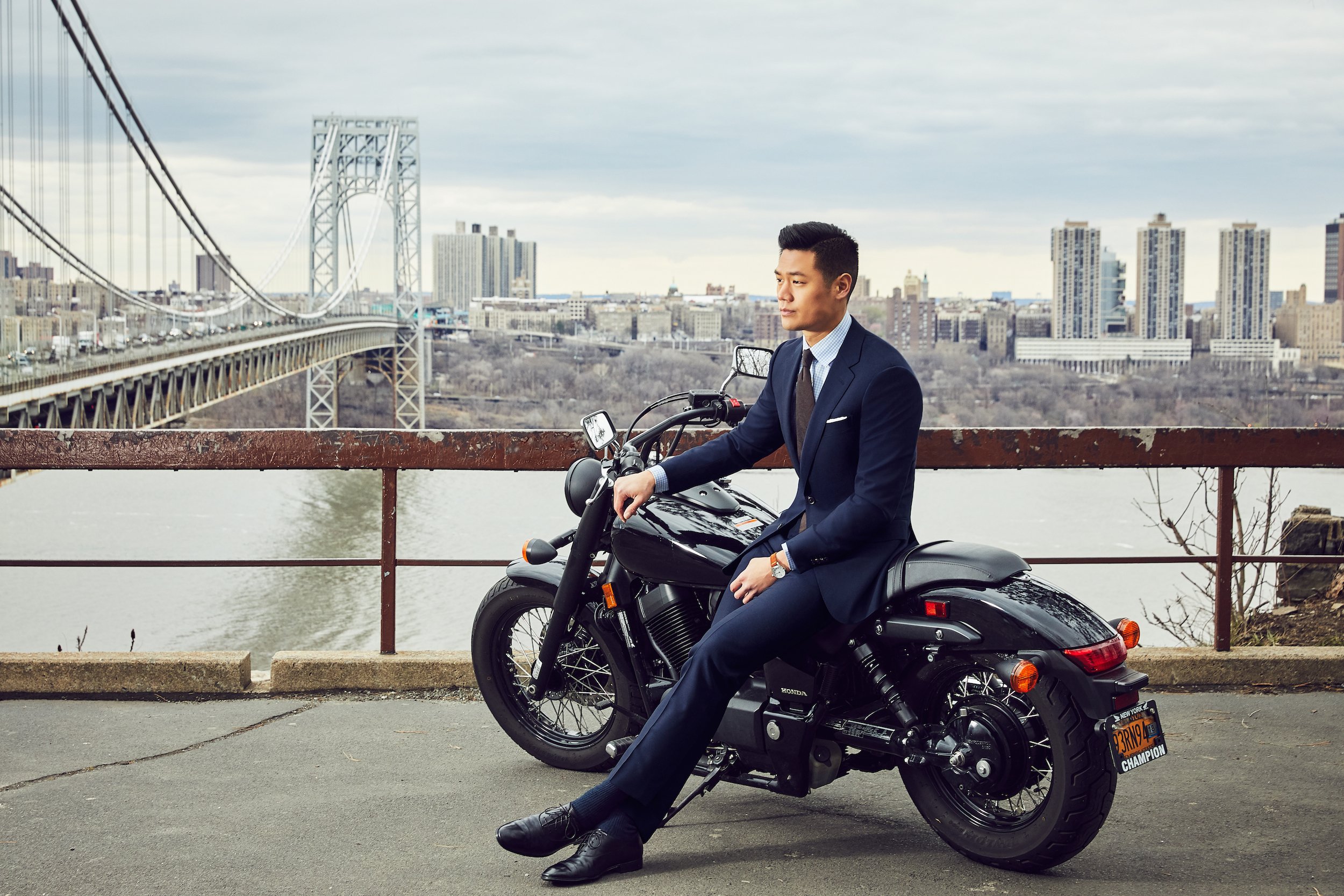 Black Lapel will keep you looking sharp with its rough and ready new made-to-measure "Traveler Suit."
Bespoke suits look sharp but typically lack in functionality. Upending that notion is Black Lapel, the menswear e-commerce brand that delivers impeccably tailored yet practical bespoke suits to your doorstep.
Its latest offering is the aptly-named Traveler Suit, which is made for jet setters that still want to dress to kill on the plane or when catching a train.
High twist yarn performance wool lends it wrinkle-resistance, so it will hold up on long flights overseas and even during longer nights out on the town.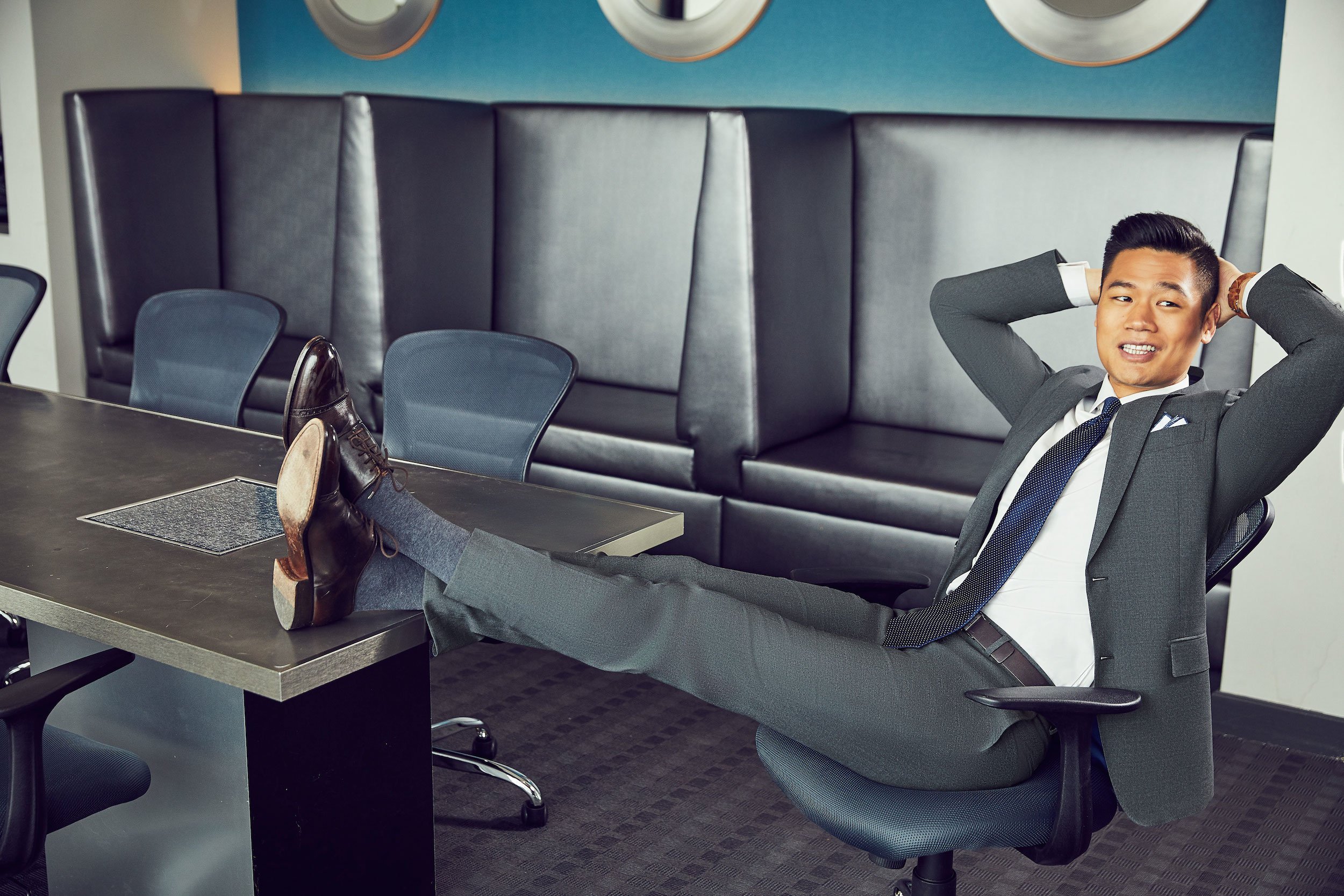 Specially formulated woven fabric ensures breathability and is also liquid-repellent, warding of spills, stains and sweat. Antimicrobial properties are an added bonus, keeping you smelling fresh even if you are wearing it for a second or third day in a row.
Stash your wallet or passport in its easy-access pocket and valuables in its hidden zipper component. A secure sunglasses loop will hold your shades if you are traveling to sunnier climes.
While these suits are made with dashing world travelers in mind, really… anyone who likes to avoid a trip to the dry cleaners will benefit. Brick-and-mortar shops have similar travel-ready jackets, but thankfully there's no need to schlep to a lame department store for something off the rack.
Founded in 2012 by former finance bros Derek Tian and Warren Liao, Black Lapel has cut out the middleman to make bespoke suiting more accessible.
Here is how it's done: enter your measurements on the Black Lapel website and take advantage of its many customization options. The number of buttons, lapel type, vents, pockets and inner lining can all be altered per your personal preferences. You can even have a sleeve monogrammed.
A proprietary algorithm as well as an in-house team will catch any mistakes you (or your tailor) might have made while measuring.
If for any reason the suit does not fit like a glove once it is shipped in three to four weeks, you can have it altered at a local tailor, and Black Lapel will cover the costs.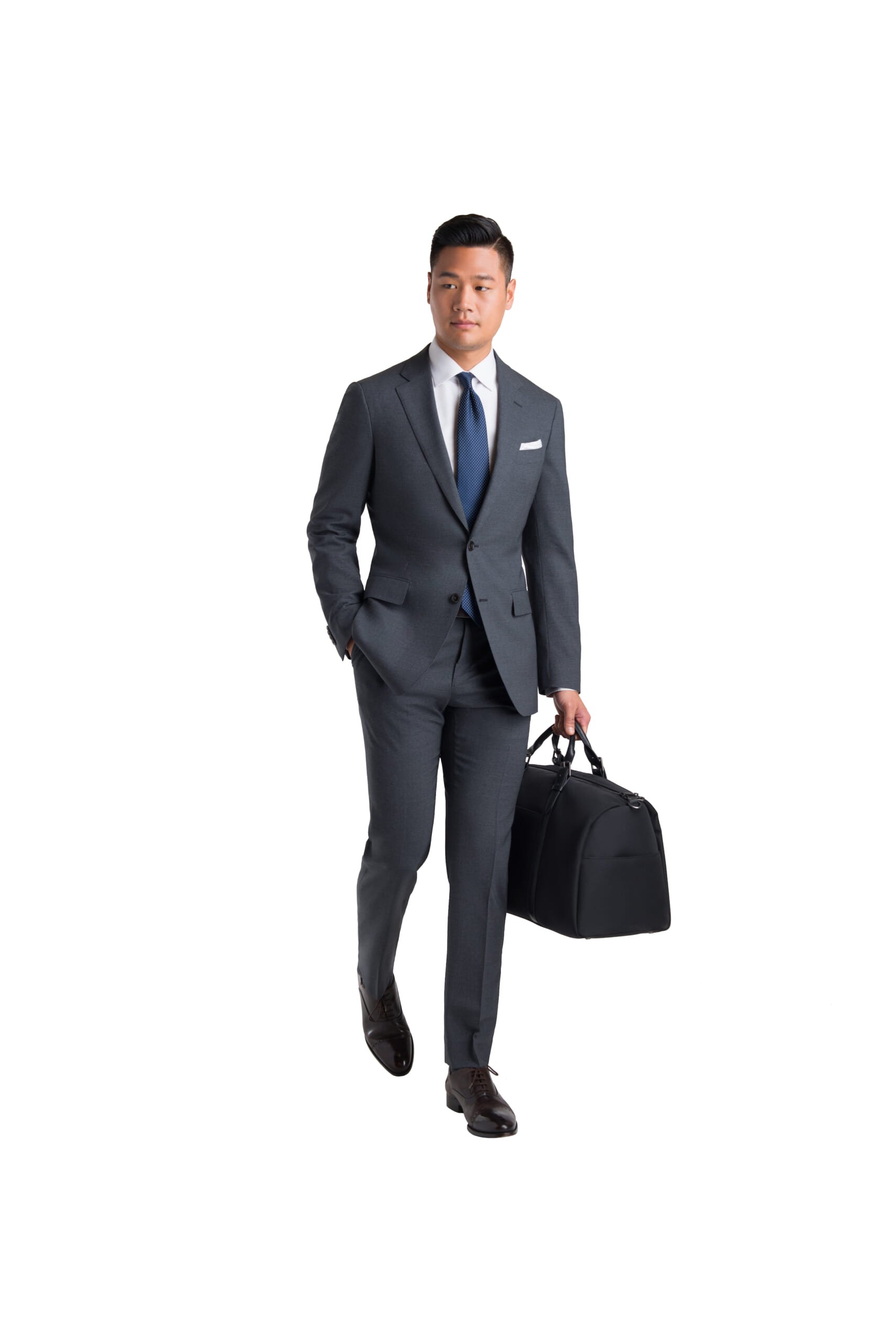 "After the suit arrives, we'll still proactively work with them to look at the fit, and so we'll offer a second opinion service, and usually we'll catch things that the customers will even miss," co-founder Derek Tian said in an interview with Bloomberg Markets.
"We'll say, 'Hey, tweak your sleeves a little bit, or maybe shorten your hems if you want less of a break.'"
Tailoring traditionalists can always stop by its showroom in New York City for a proper fitting, but there is ultimately no need.
For bespoke novices, Black Lapel even has a style journal on its website, The Compass, with advice on how to maximize your new suit.
Available in navy and gray, the Traveler Suit is now available at Black Lapel starting at $799.