You Can Now Rent This 100-Ton Sandcastle Mansion For Overnight Stays
This "SAND-sion" is guaranteed to make you boss of the beach.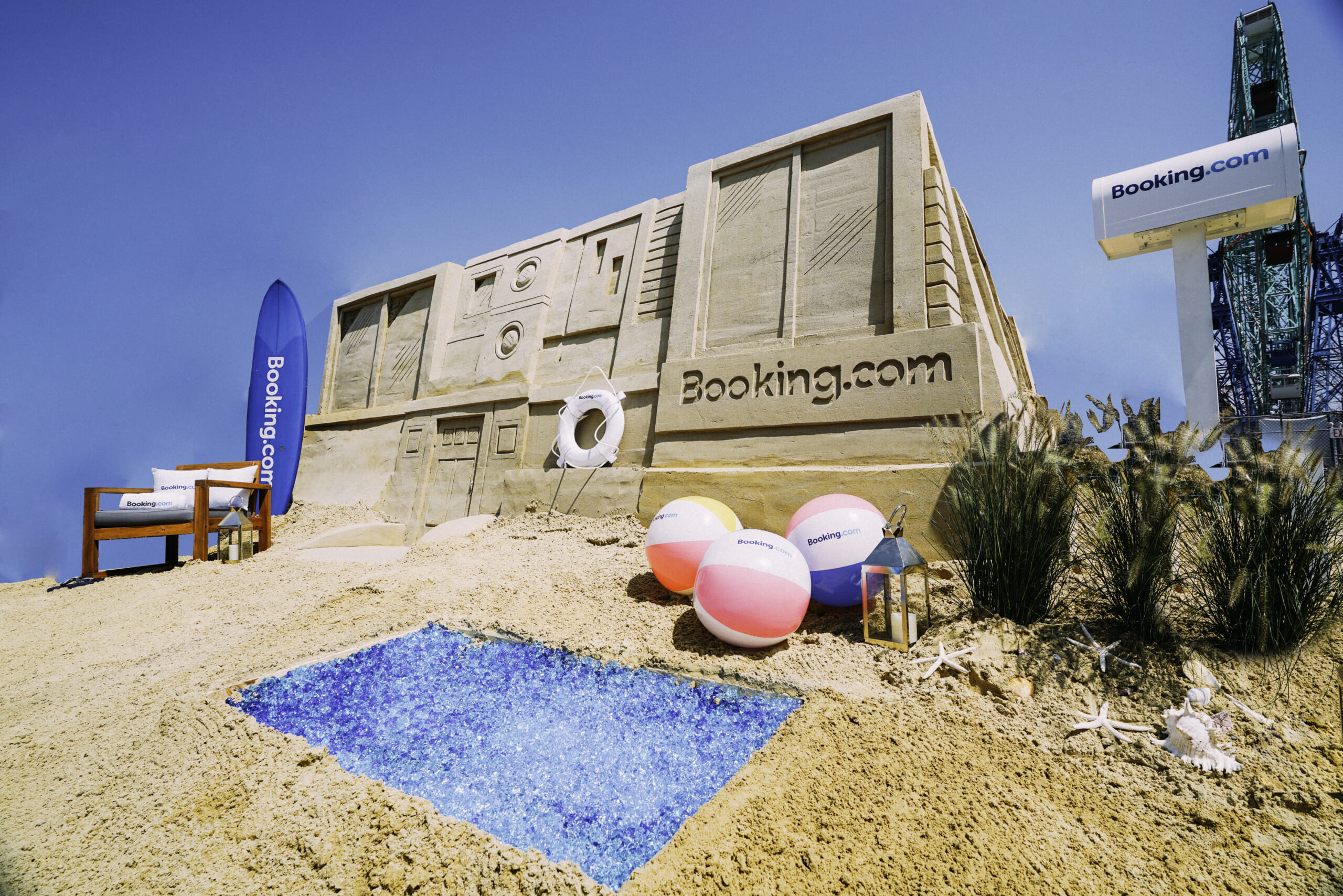 (Photo: Booking.com)
Vacation rentals are getting increasingly weird with massive pirate ships, giant hot dogs and oversized tequila barrels that you can sleep in all cropping up in recent weeks. The latest oddball offering is an enormous sandcastle in Coney Island, Brooklyn, that you can rent out via Booking.com.
The sandcastle mansion, dubbed the "SAND-sion," is 8 feet tall, 20 feet wide and long, and was constructed with 100 tons of sand making it the largest sand sculpture constructed in New York City, and was erected in honor of National Sandcastle Day.
Located at Luna Park in Coney Island, the sandcastle only costs $29 per night as an homage to the 29th Annual Coney Island Beach Sand Sculpture Competition, and guests staying in it will enjoy dinner for two on the Coney Island Boardwalk, sunrise beach yoga, and Luna Park VIP passes.
The sandcastle mansion will be available to book August 23 and 24, so you better act fast. Learn more right here.