5 Best Tailors of Savile Row, The World's Most Famous Suiting Street
London's custom menswear mecca will majorly upgrade your suit game.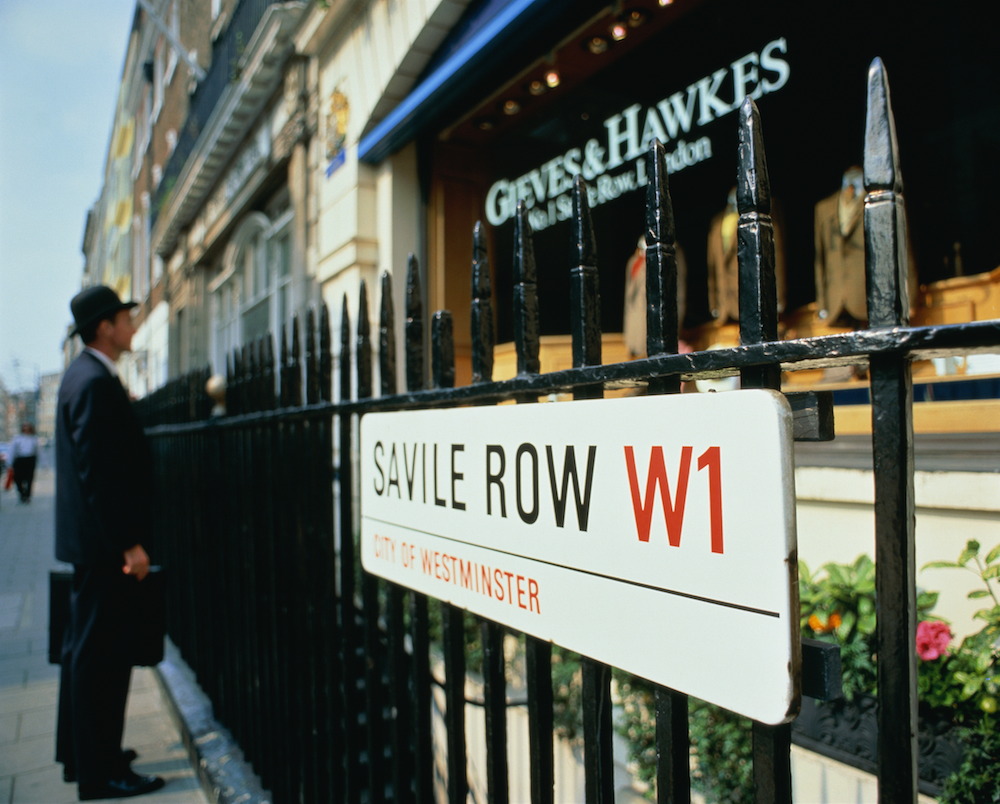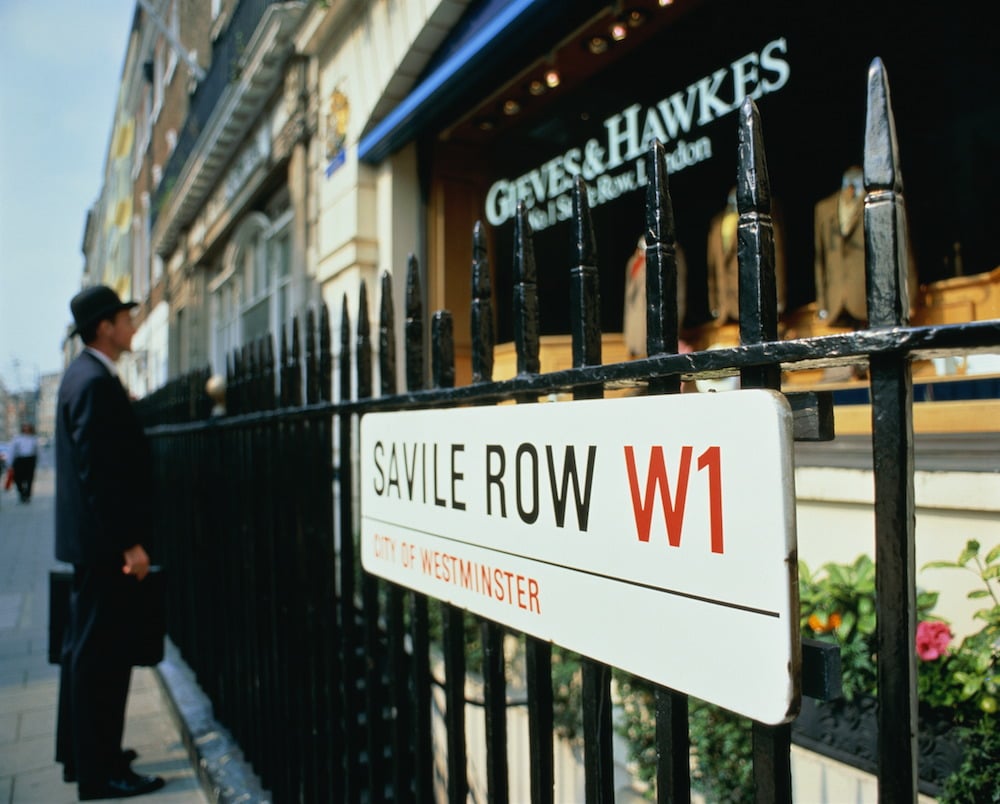 A man's first trip to Savile Row is akin to a second baptism—a rite of passage into the world of bespoke tailoring. 
The process is no less exacting than it was when Henry Poole & Co. first set up shop on the unassuming London street in 1846. Tailors often require that clients sit through multiple fittings, fabrics are cut and stitched by hand for up to 12 weeks, and three-piece suits typically cost more than $5,000. No client—not a Hollywood movie star or a member of the British nobility—is exempt from these customs.
The immediacy of a ready-to-wear lounge coat may seem more appealing (and less intimidating), but men of taste continue to make the pilgrimage to the Row, and with good reason: The result is an impeccably bespoke suit that flatters a man's build at every inch and instills in him a unique sense of confidence and stature.
Savile Row may be just under a quarter mile long, but its history is varied and its options are many. Here, its five essential tailors:
The "founder of Savile Row" and the originator of the modern dinner jacket, Henry Poole still hews closely to tradition. Ready-to-wear and made-to-measure suiting is verboten in this strictly bespoke tailoring house. A modest storefront belies an impressive selection of over 6,000 fine fabrics and a small army of around 30 of the world's best tailors toiling away in the basement. They sew a sense of history into every seam.


Housed in a stately white building on the corner of Savile Row and Vigo Street, Gieves & Hawkes is the first shop many passersby notice. While the tailoring house has more than 200 years of experience crafting bespoke suits, it has since incorporated ready-to-wear clothing and accessories. A diversified repertoire has not hurt business: Winston Churchill, Charlie Chaplin, Michael Jackson, and David Beckham have all been clients.
https://www.instagram.com/p/BcZs014nXQl
London still swings in the exuberant suits of Chittleborough & Morgan, founded in 1981. Cofounders Roy Chittleborough and Joseph Morgan previously worked in the bygone tailoring house Nutters of Savile Row in the 1960s and '70s, when it revolutionized British sensibility with broad lapels, high-waisted trousers, and eccentric designs. Chittleborough & Morgan is for men who aspire to dress like John Lennon rather than Beau Brummell.
Another wave of modernization hit in 1992, when tailor Richard James introduced slimmer silhouettes and brighter colors to the Row. His neighbors gave him a lukewarm welcome at the start, but James has since been credited with revitalizing British tailoring. His shop on Savile Row was fully refurbished in 2013, and the glass and steel storefront stands apart from its stark brick surroundings.
The youngest tailor on Savile Row, Cad & The Dandy, generally offers its most attainable prices. In fact, a fully handmade suit starts at just over $1,300. Founded in 2008 by two laid-off London bankers, Cad & The Dandy is celebrated for the quality of its fabrics, its vast customization options, and an utter lack of pretense. It may be a controversial choice among tailoring purists, but its business is now the largest on Savile Row.
This article appears in the January/February issue of Maxim. Be sure to subscribe so you never miss an issue.