Channel Your Inner Biker With The Schott For 3sixteen Perfecto Motorcycle Jacket
It's the same style worn by Marlon Brando, James Dean and Sid Vicious.
Legendary motorcycle apparel maker Schott has collaborated with fellow New York brand 3sixteen on a new limited edition version of its iconic Perfecto leather jacket, as worn by Marlon Brando, James Dean and Sid Vicious.
Only 100 of the jackets are being produced at $950 apiece, and each one is hand cut and sewn in Schott's family-owned manufacturing facility in New Jersey. 
The result is a custom double rider Perfecto with a modernized, slim fitting silhoutte, updating the original designed by Irving Schott in 1928 and still sold today. The belt and the epaulet star on the classic have also been eliminated for a leaner look, and the custom hardware has a matte black finish.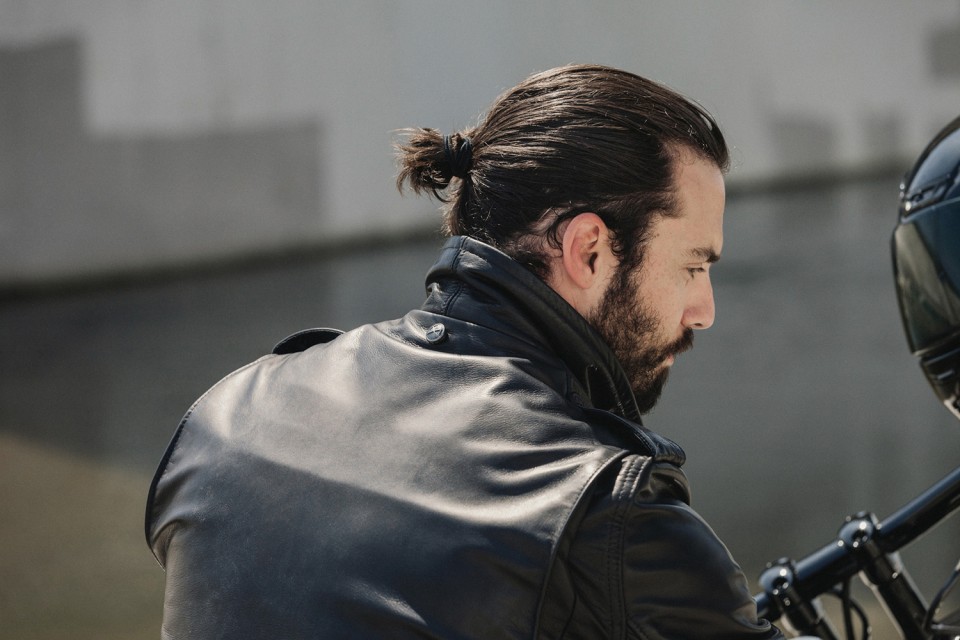 It's made of premium "naked" unfinished cowhide, a leather with a slight sheen and supple hand intended to age beautifully. The jacket is lined with raw Japanese selvedge chambray with a busted-seam detail running up the back to show the handwork. Lastly, a custom leather patch commemorating the collaboration is sewn into the lining above an inside pocket.
As a final touch there's a custom handcrafted brass and sterling silver "snap-cap" on the back of the jacket, which is traditionally used to attach an optional sheepskin collar, with a black oxidized finish which will wear down over time to reveal the bright metal underneath.
Now that's some next level style….