This Superyacht Cruise Will Take You From Antarctica to the Arctic Circle
With 110 suites and amenities like three marinas you can sail to the ends of the Earth in the lap of luxury.
Antarctica isn't generally associated with luxury, but yacht and cruise company SeaDream Yacht Club is here to change that with a massive new ship that will set sail to the literal ends of the earth—from the South Pole all the way to the North Pole—and everywhere in between.
The new 508-foot megayacht is called the SeaDream Innovation, and offers 110 suites and a one-to-one guest to crew ratio for boutique luxury no matter where you are on the seven seas.
Nine decks aboard the ship put commercial cruise lines to shame, with roomy elegant suites ranging from 502 to 1,008 square feet offering walk-in closets, a dining space, seating area, and tasteful decor with clean, neutral colors. 
Other amenities on board include indoor and outdoor dining for amazing views of the ocean or port, three marinas, water sports once the ship docks, and—perhaps most importantly—incredible itineraries to some of the most beautiful places in the world, both arctic and tropical.
Innovation's first voyage will be a 70-day cruise in September 2021 from London to Argentina, with stops in Spain, the Bahamas, Chile, and Antarctica. 
Other itineraries include an 88-day cruise from Argentina to Antarctica to see emperor penguins and then to Longyearbyen, Norway, to see polar bears—with stops in other, milder ports like Spain along the way.
After it sets sail in 2021 the ship will sail to 200 ports in 49 countries on all seven continents.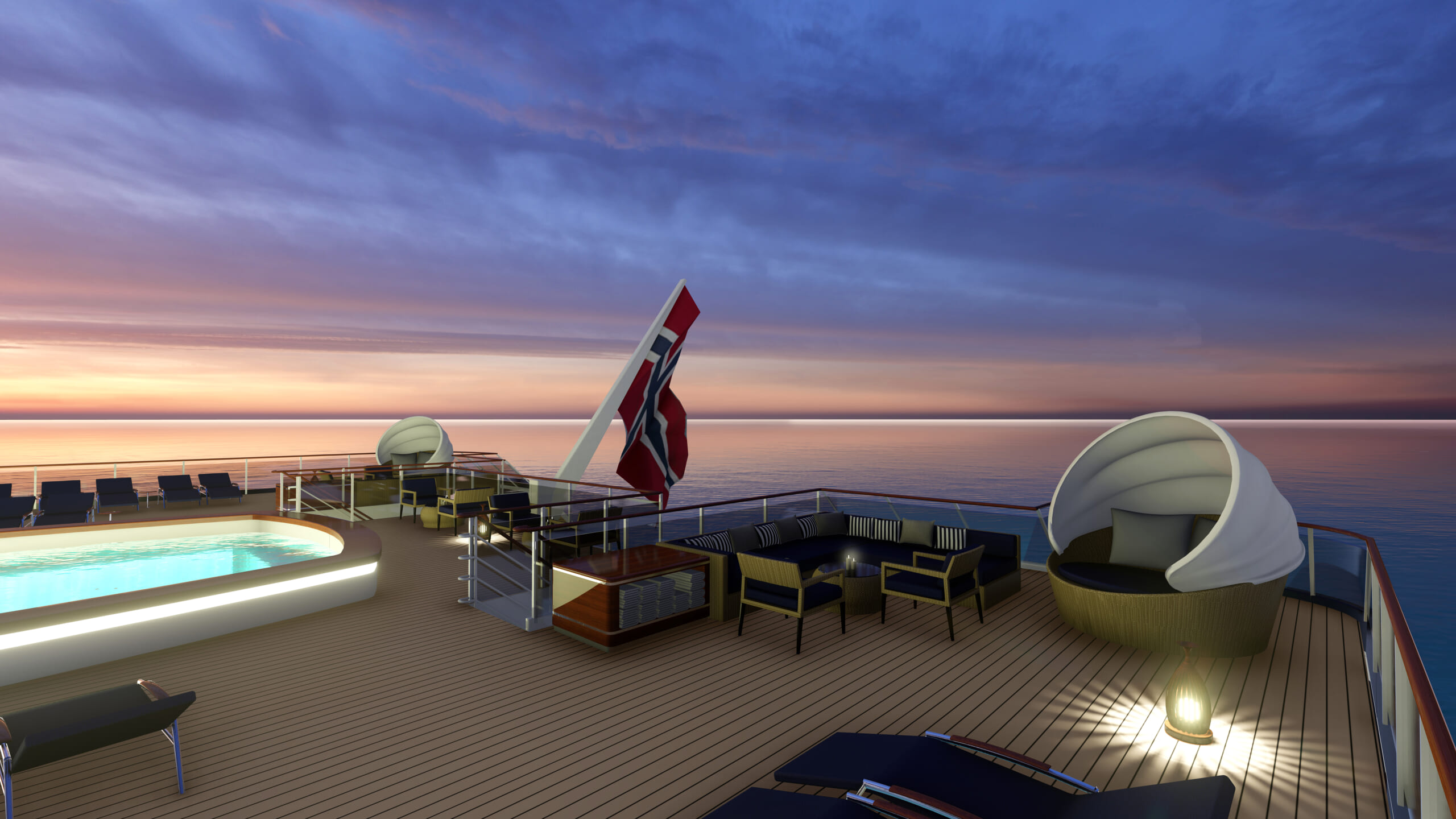 You can check out all of SeaDream's voyages on the Innovation or the company's other two ships right here.