SeaVees are the Classic California Sneakers You Need To Kickstart Your Summer
Whether in the iconic canvas or stylish new suede, SeaVees are always a good look.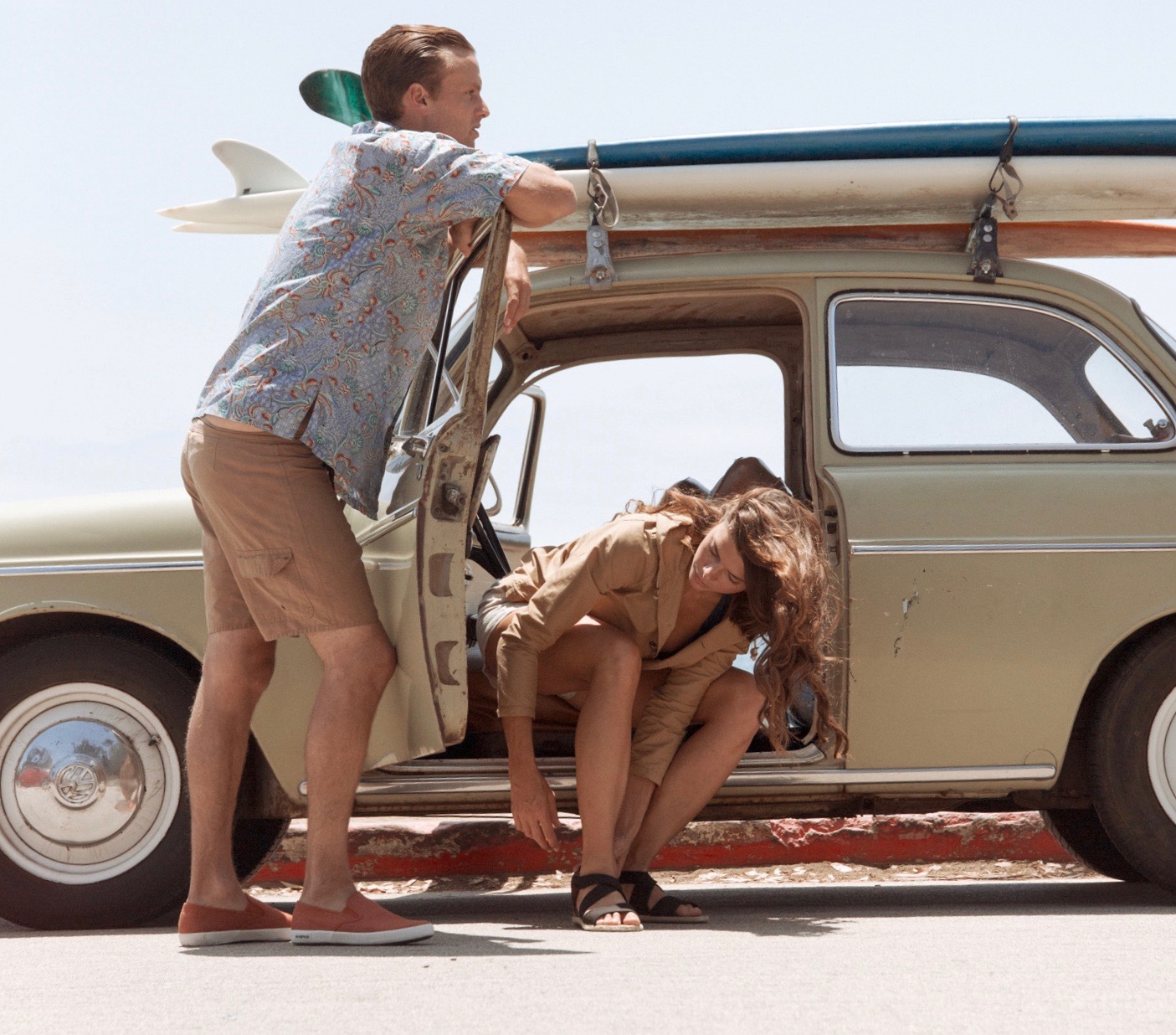 There's a time to spend several hundred bucks on some designer sneakers to wear with your new suit. Come summer though you want some casual kicks that can go from beach to bar and back again, the kind that look better the more you break them in. 
Lately we're grooving on SeaVees, the super-cool California sneaker brand originally founded in the '60s that relaunched  a couple seasons back by shoe designer Steven Tiller. 
Like a good bourbon, SeaVees are batch-made in small runs to control quality and consistency. Tiller draws on various cool-guy style references for his designs, from classic American cars like the Shelby GT500 Mustang to modernist architecture and all things Californian and iconic. 
Our favorite model in the new summer collection is the Racquet Club (above), inspired by the Palm Springs Racquet Club, the "hottest spot for the celebrity social set on the courts and by the pool," according to a 1960 issue of Palm Springs Life magazine. They feature raw edged suede uppers, a traditionally vulcanized rubber outsole and slim waxed cotton laces.
Another sweet style is the Hawthorne slip-on (above). In May 1966 the Beach Boys released Pet Sounds, one of the most iconic surf albums ever, in Hawthorne, California. They're made of of garment quality cotton poplin with a soft suede backstay, a footbed lined in washed cotton canvas, and a signature herringbone outsole.
The White Walls (below) are a must for car guys. They're designed in homage to Carroll Shelby's 1967 GT 500 Mustang, one of the most classic American rides ever. They features mid-cut canvas uppers, black and white-walled foxing tape, waxed cotton laces and calendar outsoles. 
They also come in black, and pack a punch at brunch or wherever your adventures take you. And what's more, Tiller understands the other important element of great summer sneakers – they go great with beautiful California girls. So we leave you with this parting shot from their pitch-perfect lookbook.