Seiko Goes Deep With 3 New 'Black Series' Dive Watches
Dive into this dark trio of limited-edition timepieces.
Japanese watchmaker Seiko is a global leader of dive watches, having pioneered the corrugated style strap, arrow-shaped hands and two-piece case construction that define dive watches today.
It further ventures into uncharted waters with its limited-edition new Prospex "Black Series" collection, which Seiko says it built with intrepid night divers in mind.
The three black-as-night models are protected in hard black coating. This is contrasted by bright orange minute hands and Seiko's glow-in-the-dark "LumiBrite" paint, which both ensure wearers can tell time even in the pitch-blackness of the deep sea.
The SSC673P1 has a 43.5mm case and water resistance down to over 650 feet (really damn deep). It works off a V175 movement with a one-hour chronograph that shows 1/5 second increments and has a power reserve of six months, which is backed up by solar power capabilities.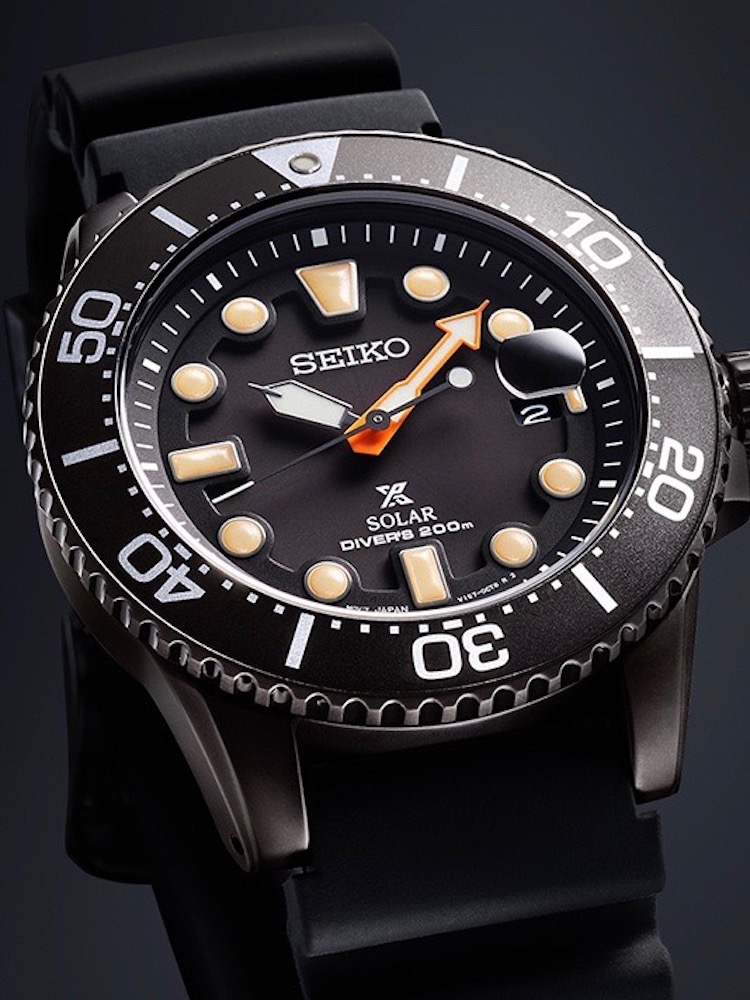 Another solar-powered option, the SNE493P1, also rocks a 43.5mm case and boasts the same water resistance down to over 650 feet. This one works off a V157 movement that has a 10 month power reserve.
A Blog to Watch speculates the SRPC49K1 will be "the one that's going to be the most wanted." Although there are no solar power capabilities, it is akin to the classic Seiko Prospex Automatic Turtle with its 45mm case. The watch also boasts water resistance down to over 650 feet, a 4R36 movement with 21,600 beats per hour and a 41 hour power reserve. 
Seiko will reportedly drop them sometime in early 2018. The brand has yet to reveal pricing, but its usual Prospex watches run the gamut from $350 to $900.