Shinola's First Dive Watch Is Inspired By the Lake Erie Monster
The Detroit-based brand is going deep with a killer new timepiece.
Conspiracy theorists and marine researchers are no closer to tracking down the elusive Lake Erie Monster than they were in 1894, when sailors first spotted America's own Loch Ness.
Perhaps they neglected to look in the most obvious place: your wrist.
Shinola, the Detroit-based retailer famous for its quartz watches, rough-hewn leather goods and old-fashioned bicycles, has crafted a near perfect tribute to this Leviathan of the Great Lakes with its new Lake Erie Monster Limited-Edition Timepiece, the brand's first dive watch ever.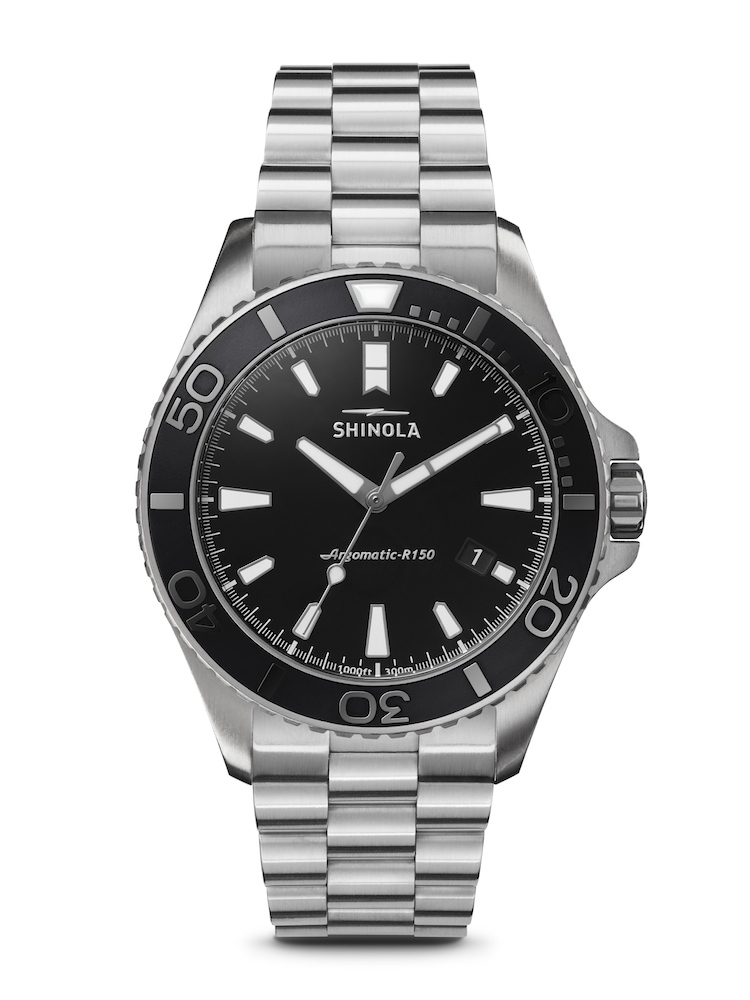 The stainless steel strap, rotating bezel, ceramic black dial and 43mm case are intended as a nautical ode to the "explorers, sailors, pioneers and divers who have spent centuries discovering the wonders of the nation's largest fresh water lakes," the brand said in a statement.
Take a look at the caseback, and you may become one of the precious few explorers who have caught glimpse of the fresh water-dwelling beast… and lived. The monster motif has been finished with a striking blue sapphire eye.
This is truly the most adventurous watch Shinola has put out yet: it's the first to utilize an automatic movement, which works off 25 jewels and a 40-hour power reserve. This should satisfy all the anti-quartz watch snobs out there, in addition to all the lake monster truthers in our ranks.
Only 500 have been made so move fast.
The Lake Erie Monster Limited-Edition Timepiece set retails for $2,250 and comes with a Princeton Tech diver's flashlight, a diver's map of the Great Lakes and two strap alternatives: a black rubber dive strap and a black fabric strap.
Buy it now on Shinola.com or place a bid on one of five "000/500" prototypes on StockX.
Shinola has plenty of other great timepieces at less colossal prices. Shop them on Shinola.com and check out our five personal favorites, below.