Randolph and Shinola Join Forces for New Line of Military-Inspired Sunglasses
These brawny shades will help you fight off the sun.
When shopping a new pair of shades, you cannot do much better than Randolph—the heritage brand with a 40-year track record of supplying the U.S. Armed Forces with military-spec Aviators.
Recently, the storied sunglasses maker joined forces with another American stalwart—Detroit-based Shinola—for a cool new line of handcrafted shades.
Two time-honored models from Randolph, the Aviator and P3 glasses, have been given a Shinola spin. Both now bear Shinola Lightning Bolt details on their temple tips as well as Shinola logos on their interior frames.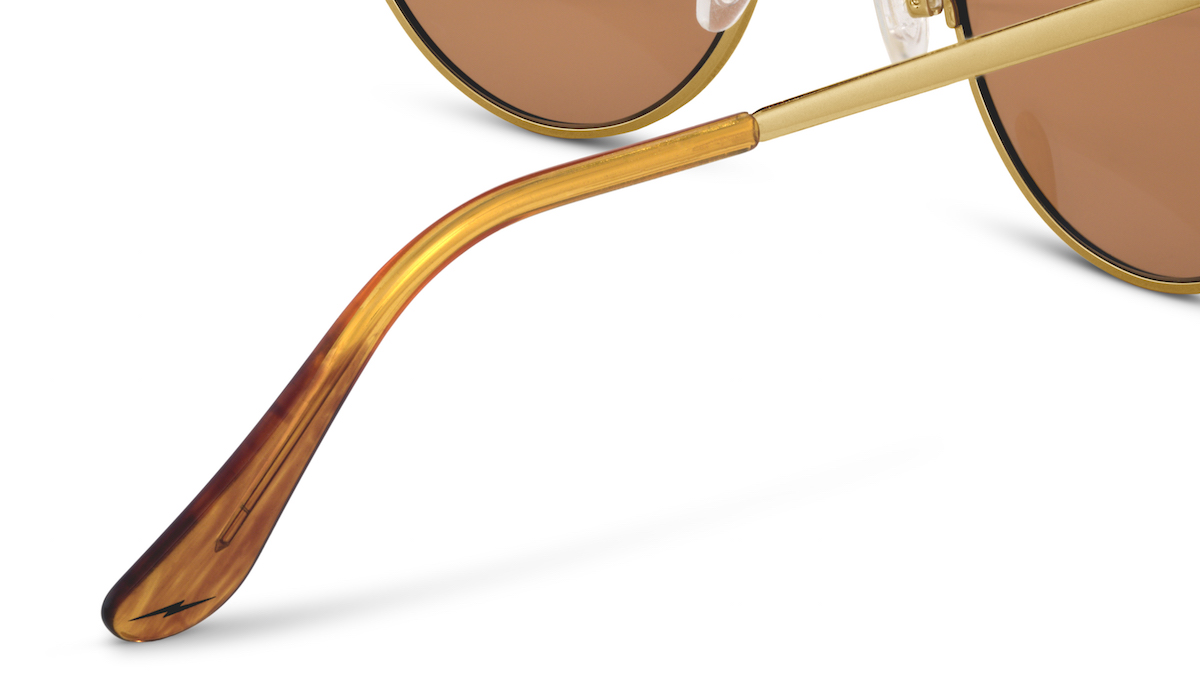 The Aviators, originally made for the U.S. military, are available in two low-key colorways—pink lenses (more on the orange side, really) with gold frames or dark blue lenses with black matte frames.
The circular P3 sunglasses, which broadcast a more urbane vibe, are also available in both color options.
Shinola is best known for its watches, bicycles, and leatherwear. Hopefully, this collaboration will inspire them to keep stepping it up in the sunglasses game.
Both models are selling for $179.00 on Shinola.com and in Shinola stores.