The Skyscape Rooftop House is a Zen Hideaway Perched High Above Bangkok
This luxurious rooftop roost is an incredible urban sanctuary.
(Photo: WARchitect)
The rooftop of a five-story apartment building in Bangkok, Thailand, was completely transformed by the architects at WARchitect into the Skyscape Rooftop House.
The stunning minimalist structure has clean lines and is constructed completely of Balau wood planks in the interior making for a seamless and cohesive look that's soft, soothing, and very easy on the eyes.
The layout of the house structures six rooms around a central courtyard, and private areas of the home are located in the rear to keep them completely shielded from the public.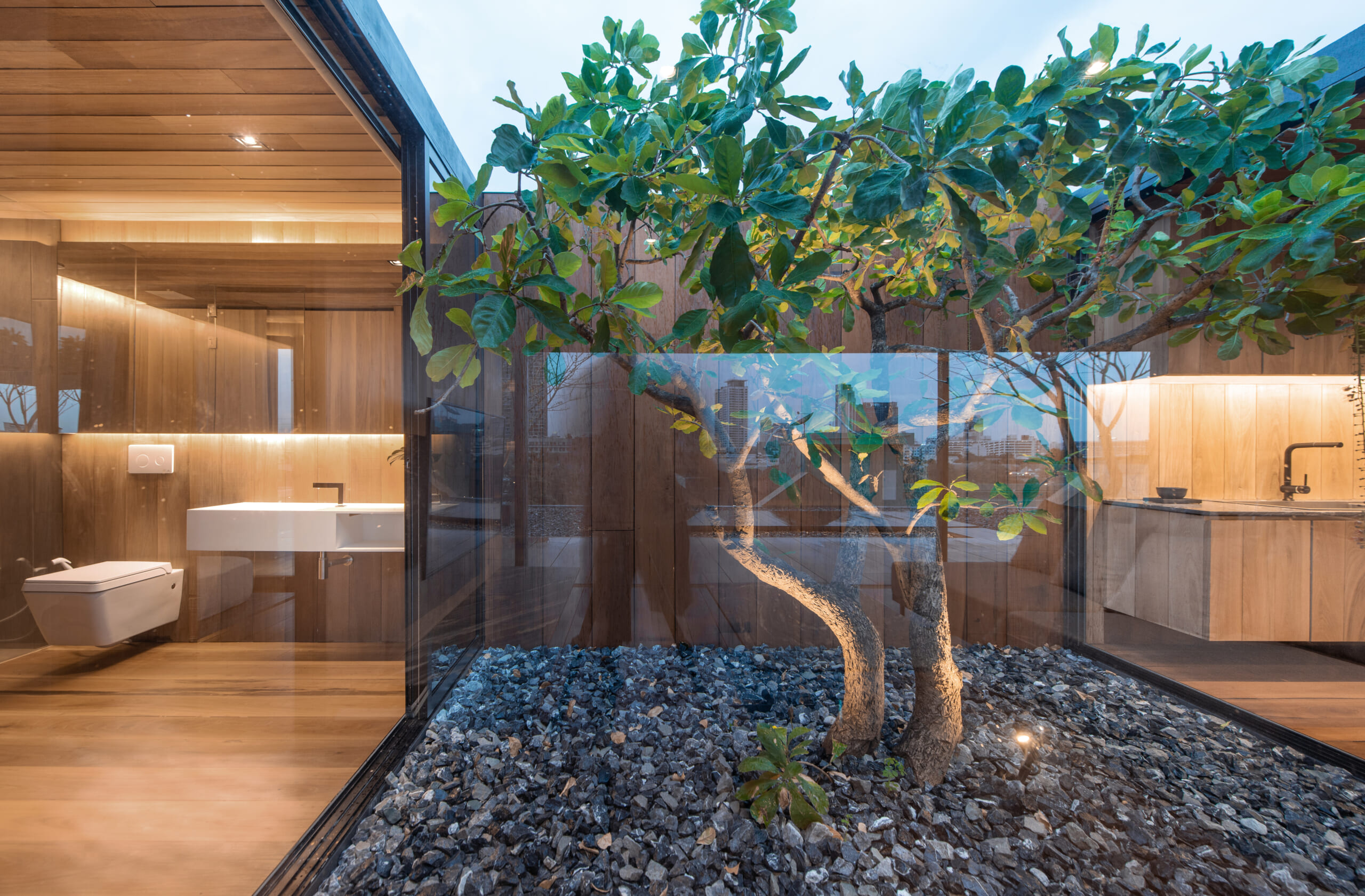 The common areas, on the other hand, have floor-to-ceiling windows that look out onto the Lat Phrao district of Bangkok for panoramic views.
Neutral colors, wood, and minimal decor create a relaxing and warm atmosphere.
"Our idea was not to make this house feel like a building, but to free it from form. We wanted it to be just a borderless box that emerges out of nowhere in the sky, as if the thickness of the wall and roof were non-existent, but still able to make holes in the ceiling to install curtains, air conditioners, and embed lights."
You can learn more about WARchitect and the Skyscape Rooftop House right here.