Son of a Tailor Uses An Algorithm to Create Perfect Custom-Fitted T-Shirts
The Copenhagen-based brand has made more than 100,000 custom-fitted t-shirts–and now they're offering free shipping to the U.S. for the first time.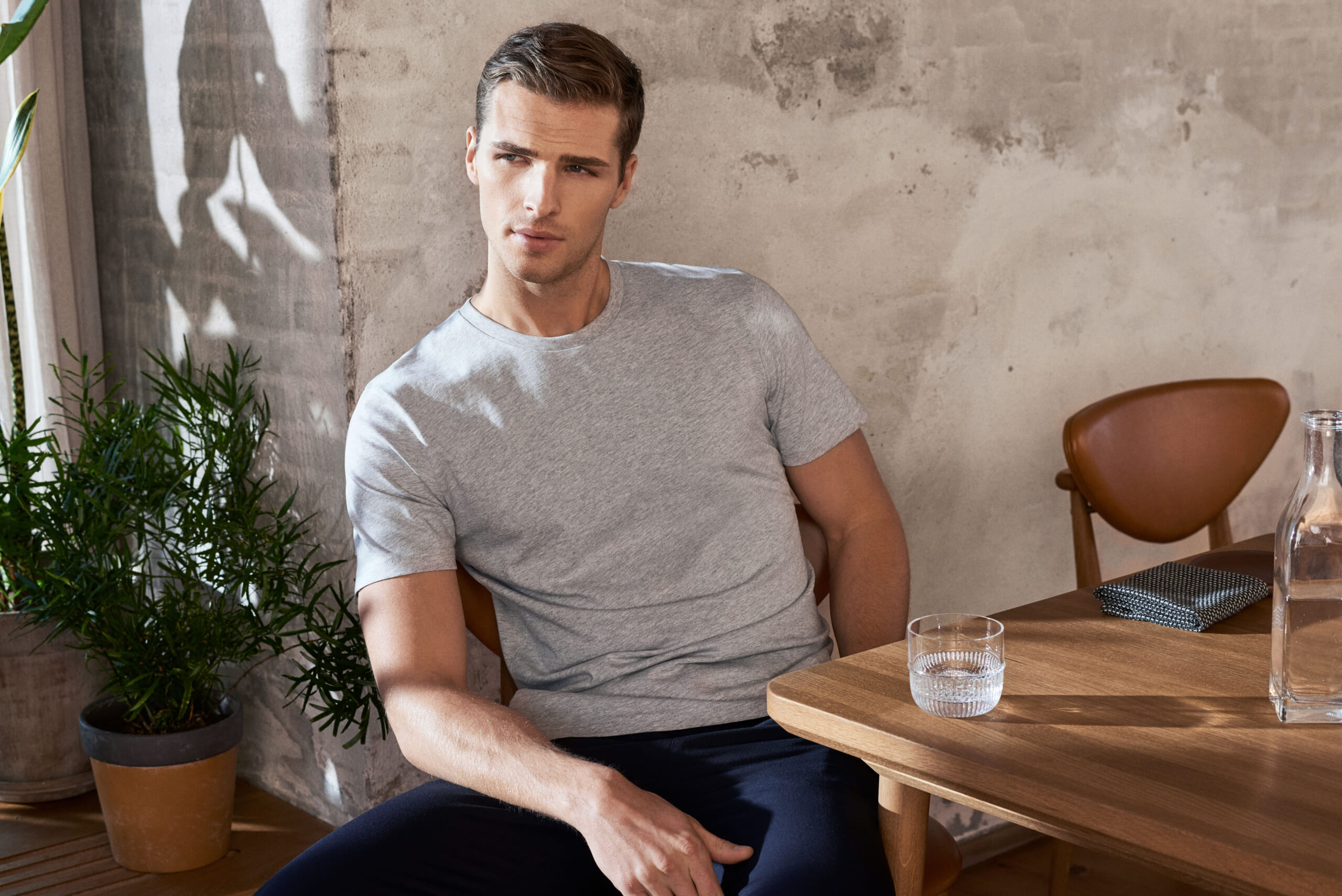 (Photo: Son of a Tailor)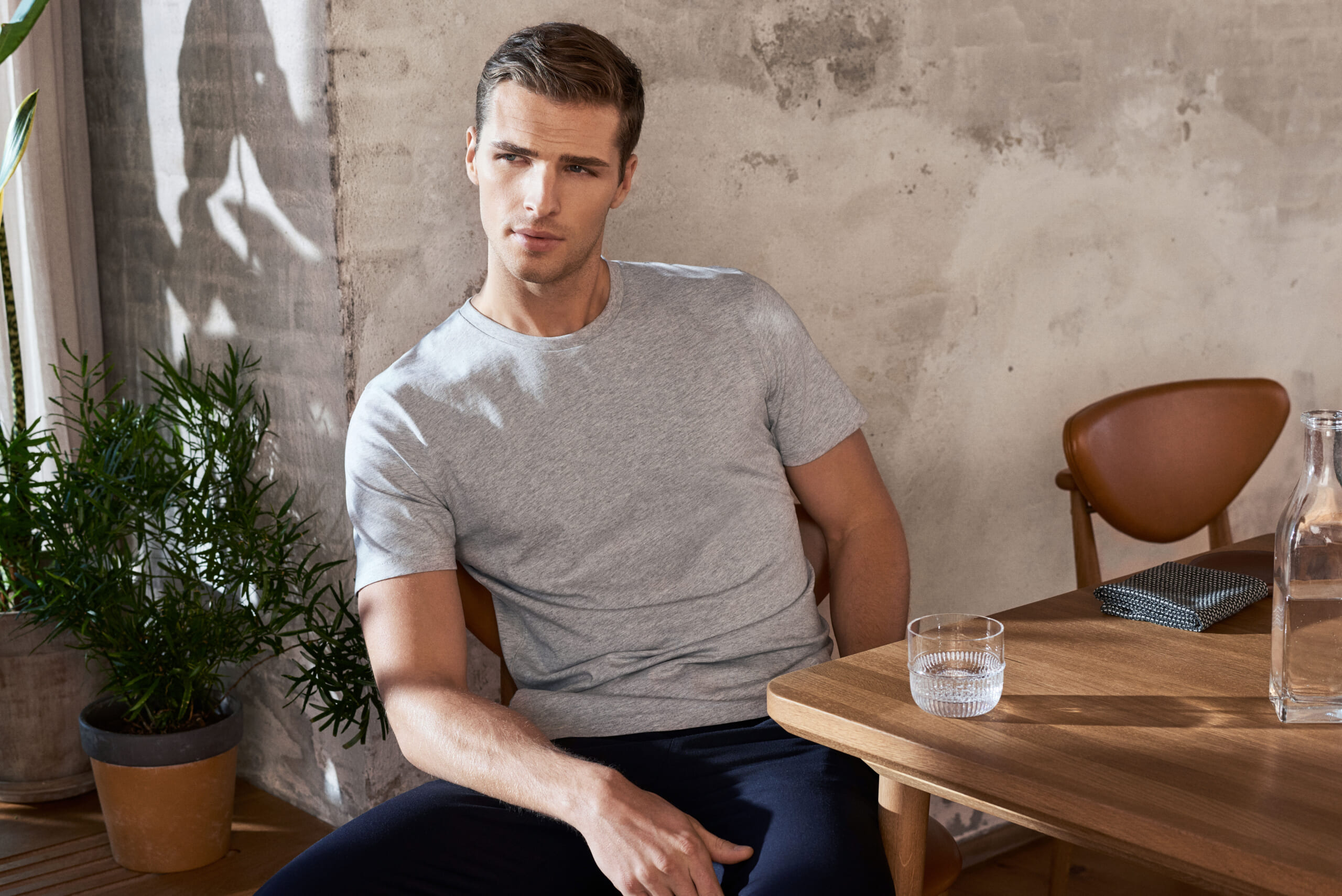 Presented by Son of a Tailor
The classic cotton t-shirt is a foundation of every guy's wardrobe, and wearing a perfectly fitted tee is always a great way to look your best.
With that being said, it's time to replace those old t-shirts in your dresser with a major upgrade from Son Of A Tailor, a Copenhagen-based company that uses a unique algorithm to create custom-fitted t-shirts, polos, and sweatshirts.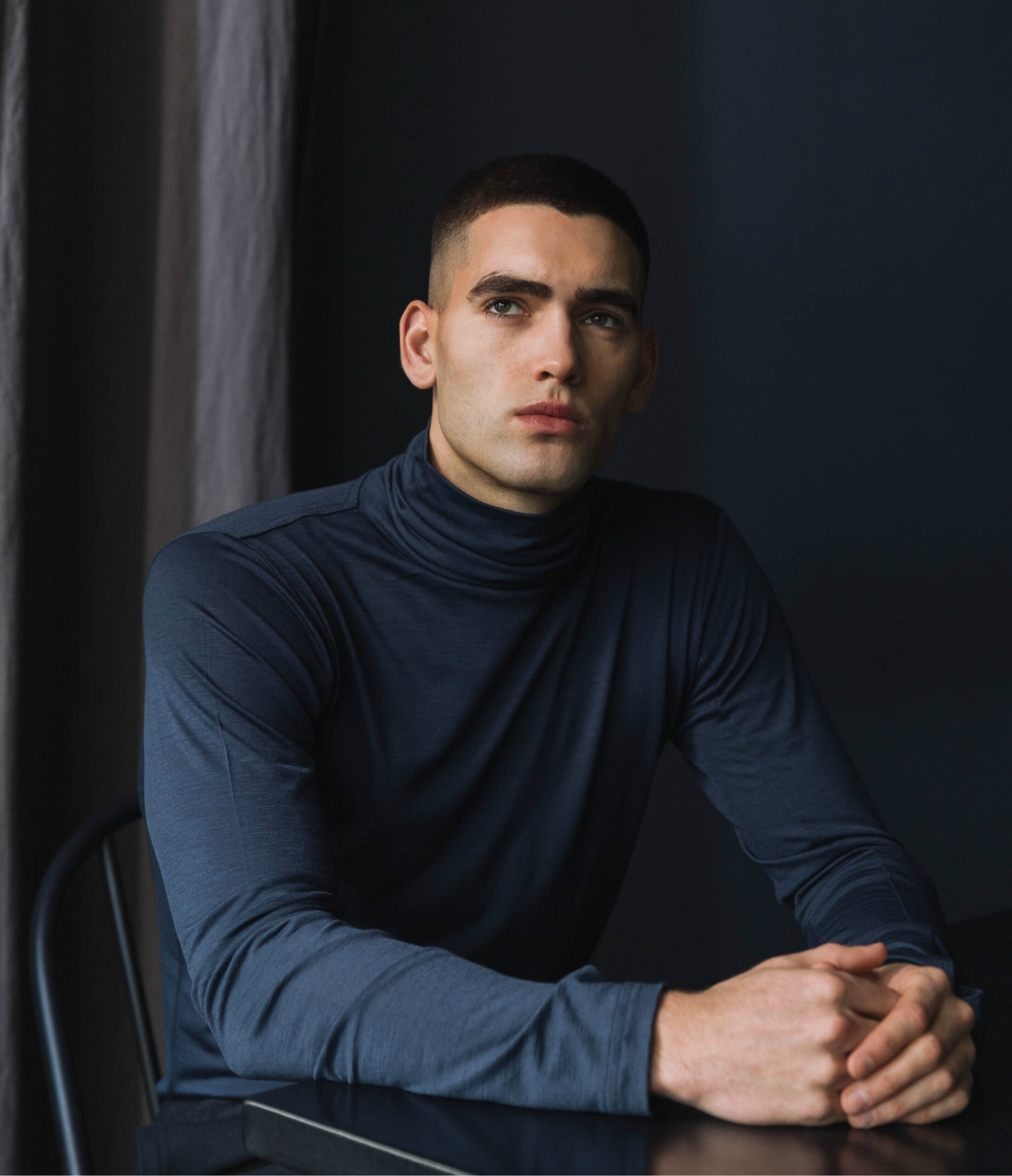 Son of a Tailor's groundbreaking "Ideal Size" algorithm uses data points from over 30,000 men to generate an impeccable fit designed specifically for your body type.
The luxury menswear line, which was founded in 2014, uses only the highest quality materials–like buttery Supima cotton from California and soft merino wool from Australia–for maximum comfort and durability.
Son of a Tailor's signature cotton t-shirts are particularly great because besides being extremely breathable, their fine construction restricts stretching and shrinking over time, even after countless trips to the washer and dryer. So not only do their tees fit perfectly, they feel incredible and last longer, too.
Even better, Son of a Tailor's exquisitely-made t-shirts start at just $60 apiece, and are now shipped free to the U.S. directly from the brand's Portuguese production plant. 
To order a custom-fitted Son of a Tailor t-shirt, the process is simple. First, go to the company's website, and choose the color and thickness of the fabric.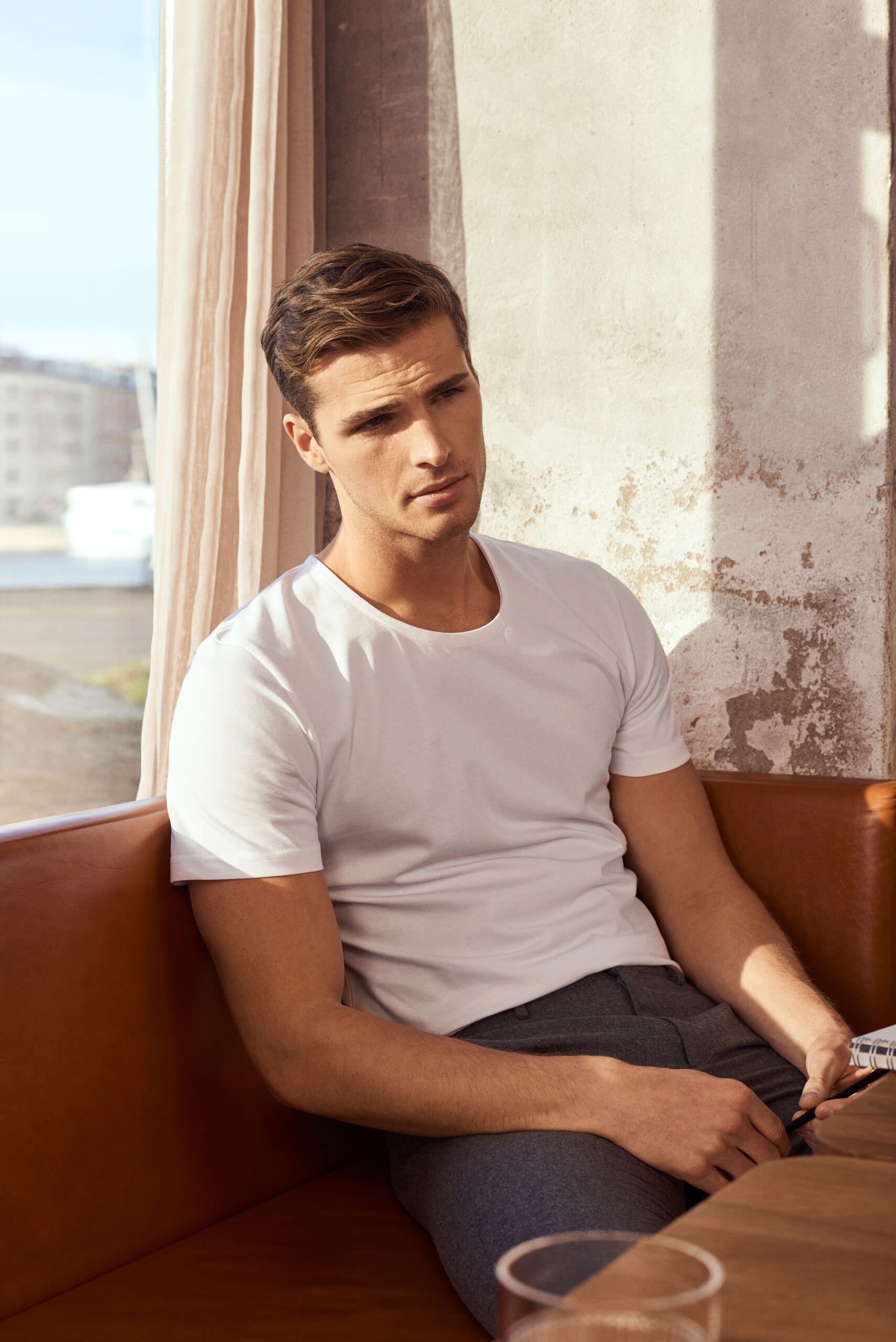 Then use Son of a Tailor's Ideal Size algorithm to customize the fit. Enter your age, height, weight, and shoe size, and the sophisticated system will generate your perfect size and fit, which can be customized further by adding or subtracting an inch here or there to lengthen or shorten the sleeves or body precisely the way you want.
Once the order is placed, your shirt is handmade in Portugal, and you'll be sent a made-to-order, hand-sewn shirt, complete with a hang tag signed by the person who made it, in about two weeks.
"Every step, from where we source our materials to the seamstress who signs off the finished garment, is visible to the customer," says Son of a Tailor co-founder Jess Fleischer. "We recreate the link between the person who produces the garment and the person who wears it."
Whenever you want to reorder, all you'll need to choose is the color and a few other specs. Since your perfect fit is already in the system, getting your second (and third…and tenth) custom t-shirt is an absolute breeze.
Son of a Tailor also takes great pride in sustainability and being environmentally conscious. Since everything is made-to-order, their shirts are way better for the environment than mass-produced lines. That's because with greater satisfaction comes a sharp reduction in waste from returns and stockpiling inventory.
To recap, Son of a Tailor makes amazing custom-fitted t-shirts from high-quality materials that ensure maximum comfort and longevity. And if that wasn't reason enough for you to place an order, the brand is also admirably eco-conscious, so you're practically doing the environment a favor by wearing a Son of a Tailor tee.
What are you waiting for? Order your new favorite t-shirt now at sonofatailor.com.