Nike SpongeBob SquarePants X Kyrie Irving Sneaker Collab Is A Colorful Ode To Bikini Bottom
Every major character on the beloved cartoon is covered in this wild new collection.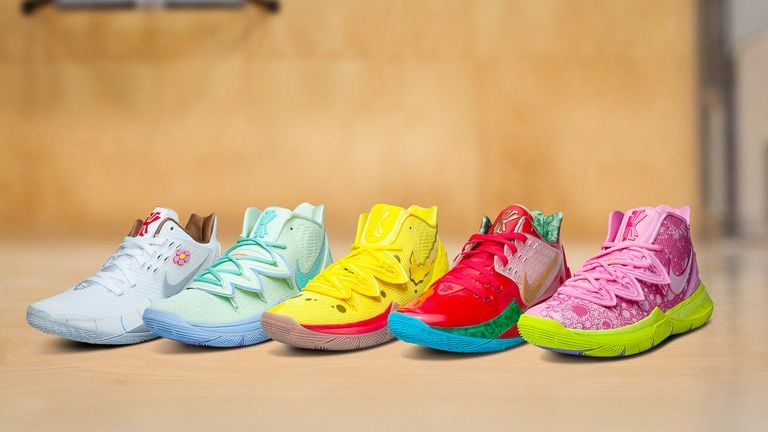 (Photo: Nike)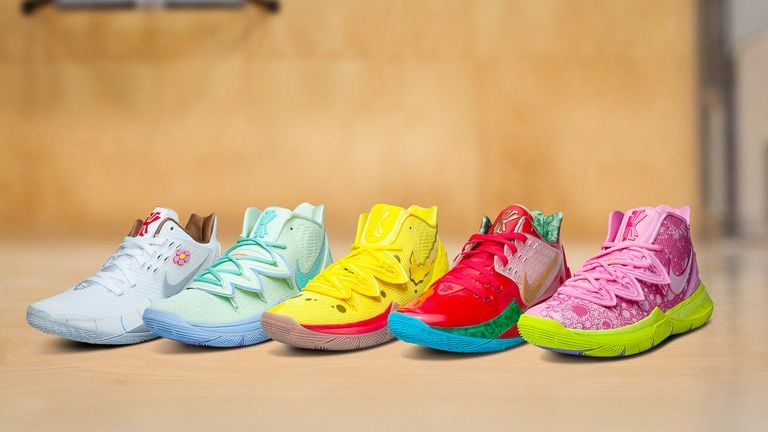 NBA baller Kyrie Irving is teaming up with '90s cartoon superstar SpongeBob Squarepants for a new Nike sneaker collection with five colorways that each pay homage to the show's characters. There's colorful tributes to "SpongeBob," "Patrick Star," "Squidward Tentacles," "Mr. Krabs," and "Sandy Cheeks" in the eye-popping new collab.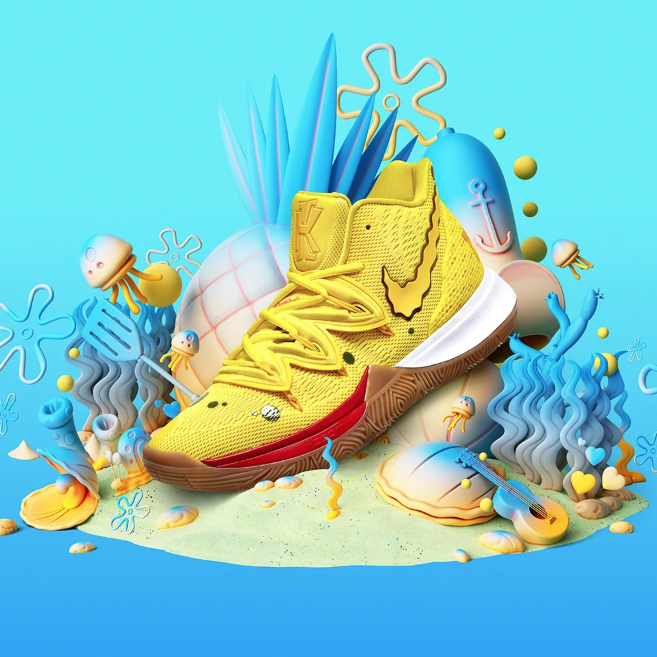 The SpongeBob colorway has a yellow upper just like the titular spongey cartoon icon with darker dots representing the holes in the sponge. 
The Nike swoosh on the side is more of a squiggle to better represent the underwater nature of Bikini Bottom, and the insoles have SpongeBob's face.
The Patrick Star colorway has a pink upper, pink laces, and a green and purple outsole just like his shorts.
The insole also has Patrick's face on the sole.
The Sandy Cheeks colorway has an all white upper with a pink flower on one side and an acorn on the back.
Since Mr. Krabs is a crab, his colorway has a red upper and a green money-inspired lining because he sure loves money.
Aaand there's a smushed Plankton on the side right above the swoosh.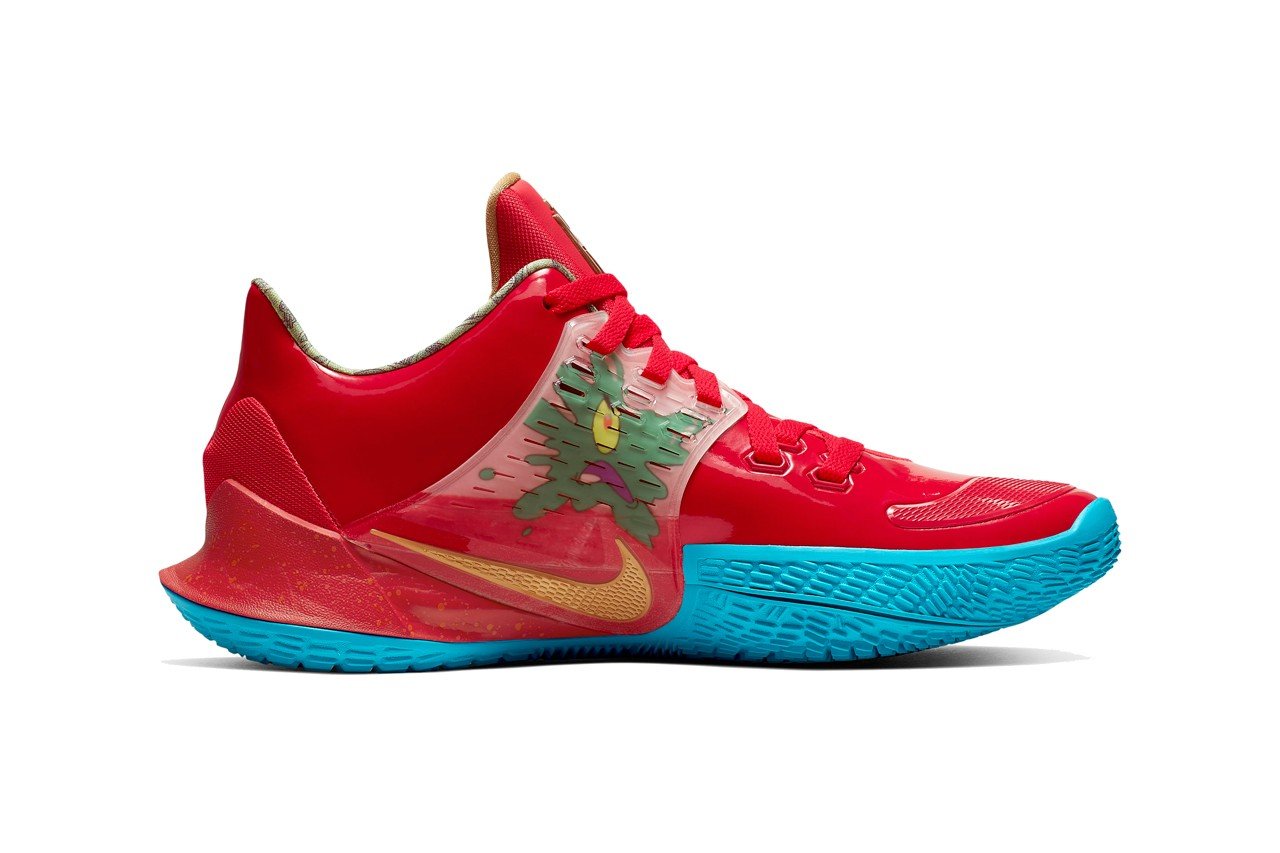 Squidward Tentacles looks as displeased as ever with his light green upper with slightly darker laces.
The purple outsole representing the underside of his tentacles adds a nice touch.
You can get the SpongeBob SquarePants x Kyrie collection from Nike for $130 starting August 10 at 10:00 am EST.