Levi's Teams With 'Star Wars' For Out-of-This-World Apparel Collection
The Force is strong with these wild "Star Wars" styles.
(Photo: Levi's)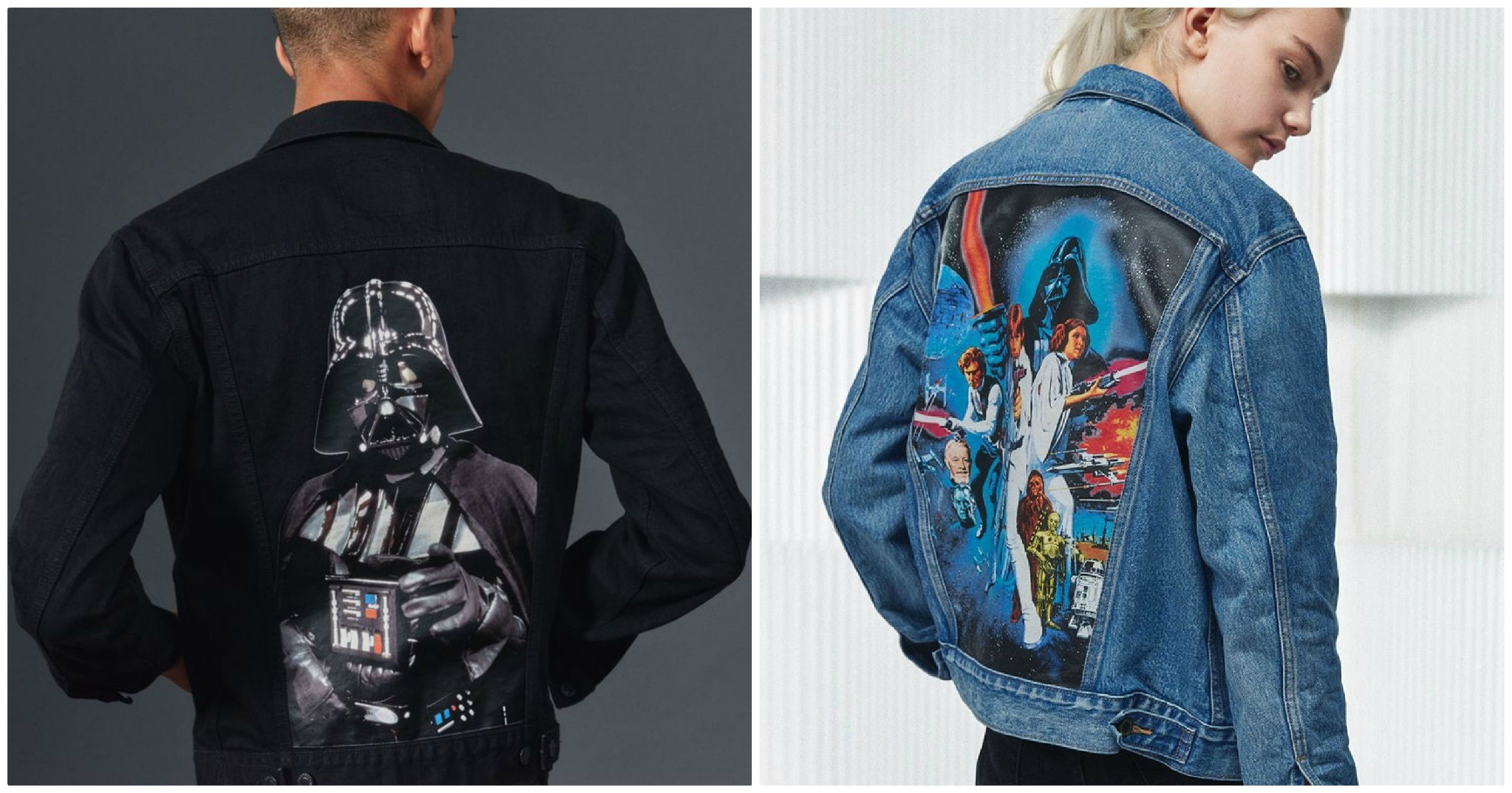 Just in time for the release of Star Wars: The Rise of Skywalker, denim brand Levi's is teaming up with the sci-fi franchise for a new collection of printed hoodies, jackets, tees, jeans, and other intergalactic-inspired apparel.
The collection includes a matching black galaxy print 501 jean and trucker jacket with the Death Star, Tie Fighters, and the Millennium Falcon printed all over it.
Another denim jacket features a vintage Star Wars poster for those feeling nostalgic for the O.G. films. 
Yet another jacket boasts Han Solo's famous quote, "I've got a bad feeling about this" stitched across the arms and the back.
You can also deck out your head in Star Wars gear with a baseball cap that reads "May the force be with you" on the strap. 
For those looking for something a little more menacing, a black denim jacket features a large Darth Vader on the back.
A galaxy print hoodie has "In a galaxy far, far away" printed in Star Wars typeface across the arms and the Levi's logo on the chest.
For Chewbacca fans, there's a black hoodie with the famous Wookie printed on the back and his signature "GGWWWRRGGHH!!!!" on the arms.
For more simple options there are character tees featuring Darth Vader, Chewbacca, Princess Leia, R2-D2, C-3PO, and a Clone Trooper.
The collab even includes a pair of socks that say "May the force be with you" up the back of the ankle.
The Star Wars X Levi's collection drops November 1 online and in stores, and Star Wars: The Rise of Skywalker hits theaters December 20, 2019.