Nike Wants to Put You in the Game With Their Super Bowl Collection
Gold never looked so good.
These days, if there's ever a large scale event going on, you can anticipate the fashion industry finding a way to get involved. For Super Bowl 50, athletic apparel company Nike has pulled out all the stops. In celebration of the event's golden anniversary (that means 50th) the brand has created a multi-part collection featuring the gleaming hue and the Super Bowl logo.
The first drop was released today and includes everything from a black leather bomber jacket affixed with patches, stars, and gold thread to the brand's Field General 2 sneaker. Elsewhere fans will find a fleece jersey as well as a pair of black white, grey, and gold Nike Ultras. And for those hoping to get on the field themselves, the range also includes a cleat in the form of their Vapor style. In all, the collection finds a strong range with eight distinct pieces, including the Nike Free Trainer, a coach's polo an Aeroloft hoodie and a stand out Nike Fly Rush Alpha Jacket.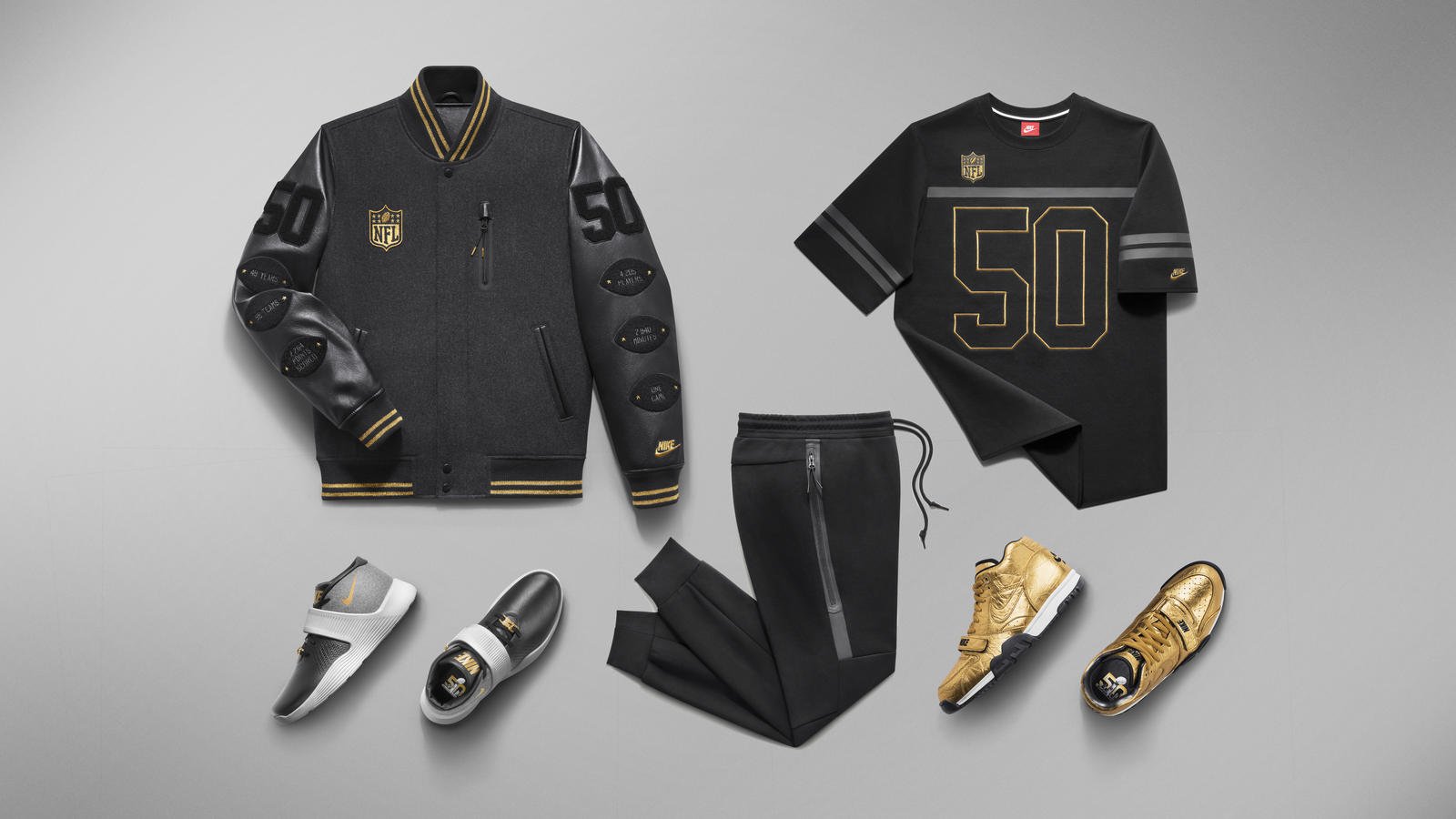 The second drop will come on January 24. From that, expect everything from a Coaches' Polo to a fleece Aeroloft Jacket and even a Hypercool fitted shirt. All of these pieces will be available with specific Super Bowl team badges.
See a few of the pieces in the gallery below and grab your favorites on Nike.com.