'Supreme' Book Is A Striking Visual History Of The Influential Streetwear Brand
Supreme aficionados, rejoice.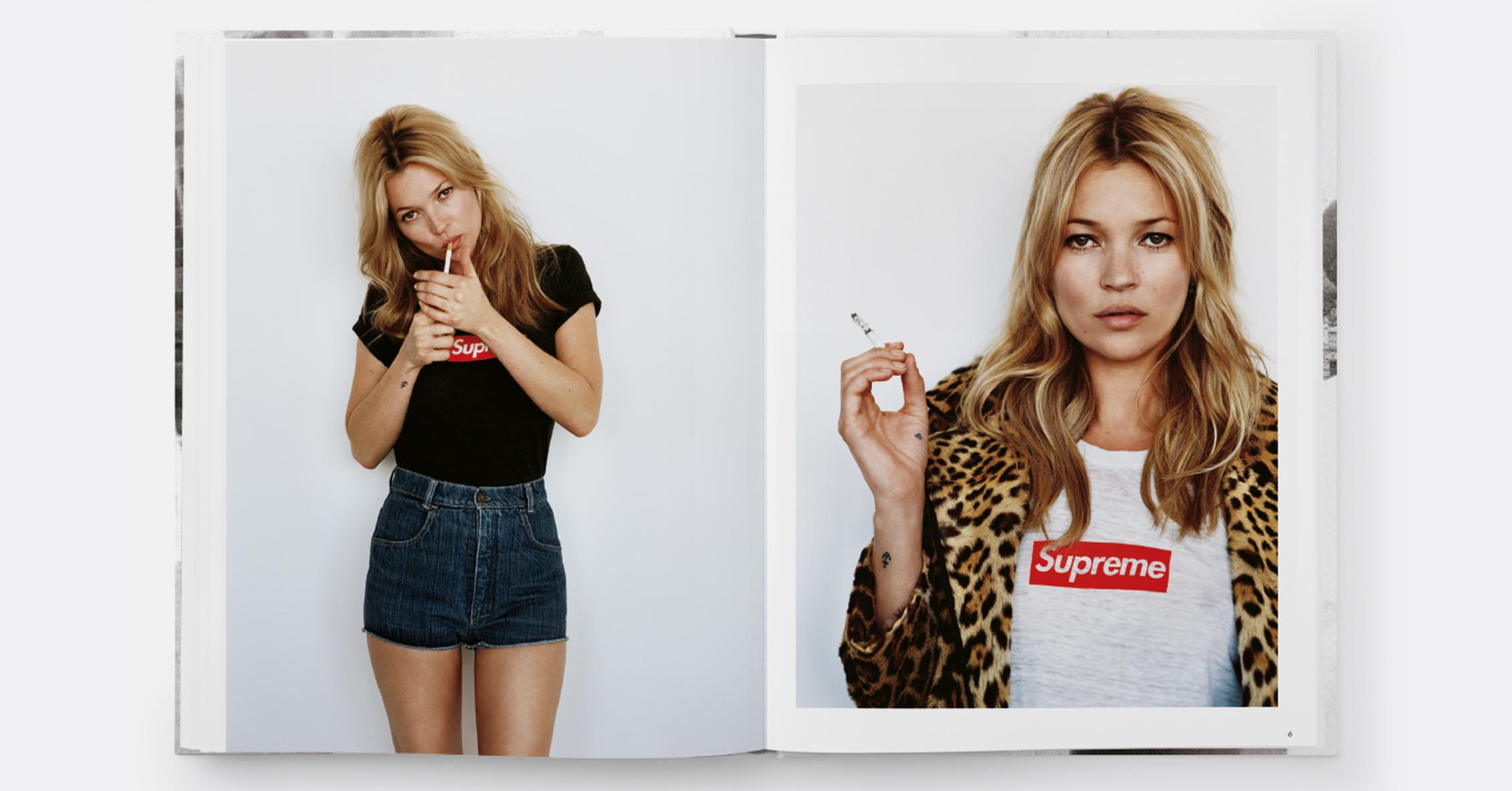 Supreme/Phaidon
Supreme, arguably the world's most influential streetwear brand, is the subject of a lavishly-illustrated new book that traces its rise from downtown Manhattan skate shop to global fashion juggernaut renowned for its sought-after style drops and buzzy cultural collaborations.
Supreme ($49.95) is a 352-page tribute to the wildly popular brand, featuring products, collaborations, look book images and archival images culled from the history of the trend-setting powerhouse that now has shops spanning New York, Los Angeles, London, Paris, and six locations in Japan. 
Featuring more than 800 images from acclaimed photographers including Larry Clark, Sandy Kim, and David Sims, the Supreme book offers behind-the-scenes content from the company's early years, images of special product releases from t-shirts to MetroCards; and artist and brand collaborations with Louis Vuitton, Nike, Comme des Garçons, Raymond Pettibon, Dash Snow, Harmony Korine, Takashi Murakami and Cindy Sherman, among others.
Supreme superfans may recall that a special limited edition version of the book was released in November that was sold exclusively by Supreme itself and came in a slip case with a poster and sticker. Publisher Phaidon's new version has exactly the same contents, minus the poster and sticker, and will be widely available through Amazon, bookstores and other retailers and shops worldwide. 
The new Supreme book, coming in January, is considered to be a standalone companion to the first Supreme tome, also called Supreme, that was published by Rizzoli in 2010. Given Supreme's recent designation as having the most powerful logo in the world, it's a safe bet that there's enough interest for yet another coffee table book called Supreme, no matter how confusing it may be. 
Here, a sneak peek at some of the images from Phaidon's Supreme: