Swiss Watchmaker De Bethune Made This Watch From An Actual Meteorite
Out of this world.
Precision watchmaking is a craft that often seems out of this world in terms of intricacy and attention to detail, and the latest stunning timepiece from De Bethune takes that phrase literally, in the coolest way possible.
The new De Bethune DB Starry Varius Aerolite features a dial like nothing on this planet, and again, that's in the most literal sense possible. It's the latest in a string of convention-defying timepieces from the award-winning Swiss watch brand.
The dial itself is fashioned from the oldest known meteorite to date, the Muonionalusta Meteorite, like a Star Wars fever dream brought to life in luxurious fashion.
That means this insanely cool, impossibly rare timepiece has been more than one million years in the making — that's when the meteorite in question is believed to have struck the Muonio River, between Finland and Sweden.
To create this one-of-a-kind dial, the meteorite fragment is heated to bring out additional distortion and coloration, meaning that no two watches will look precisely the same.
The rest of the watch hits all the right notes in terms of classic timekeeping, using two outer rings with Arabic and Roman numerals to display the exact time in this part of the universe, but it's the inner dial that's the star of the show — literally.
The Starry Varius Aerolite uses small white gold pins to mark the stars of the night sky, allowing you to chose a real constellation to display on the dial itself based on location, date and time.
The rest of the watch and its precise timekeeping ability is on full display through an open caseback, and because this watch is so impressive to look at, you likely won't want to ever take it off — the power reserve of 96 hours should help in that regard.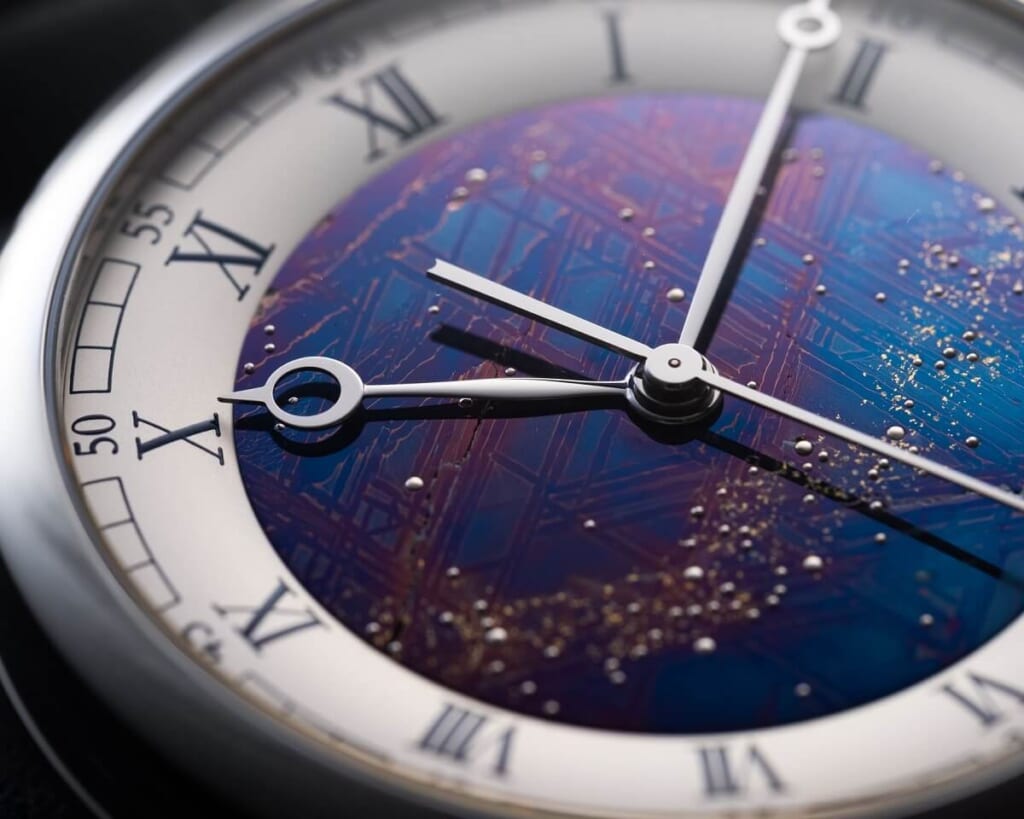 Think of it like a way to chart your journey across the galaxy in meticulous and uncompromising fashion, or think of it as a reminder of cosmic significance (and otherworldly style, of course).
It's truly an out-of-this-universe timepiece, with the specs to boot: Only five of these stunners will be produced per year, at the lofty price tag of $260,000. For a watch that's been this long in the making, it should prove more than worth it — and that's a galactic understatement.