Tag Heuer Hits The High Seas With Carrera Skipper Watch
Reviving a 1960s archival find.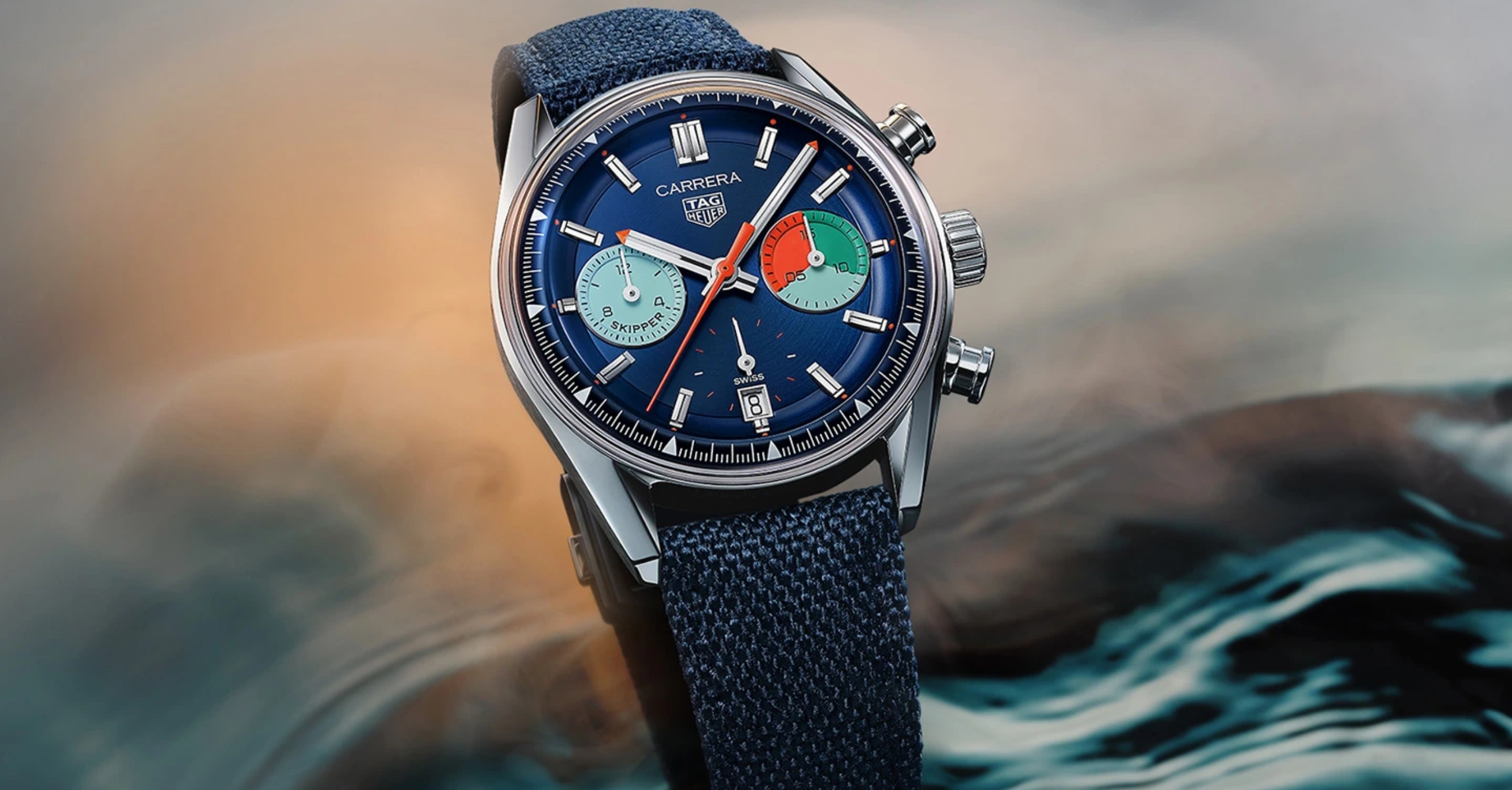 Tag Heuer has conquered everything from the racetrack with the Tag Heuer Monaco to the Indy 500 with sporty, precise watches that bridge the gap between utilitarian and stylish. But the high seas? That's another beast entirely, but it turns out that Tag Heuer has some experience in that field, too.
The newly released Tag Heuer Carrera Skipper carries on the pedigree of the Tag Heuer Carrera in remarkable fashion: It's a modern update of an archival timepiece originally produced for America's Cup sailing vessel (and 1967 champion) Intrepid.
The timepiece went out of production in 1983, and the legend of the rare find has made waves ever since (some original models can fetch well over $80,000 on the secondary market).
The new Carrera Skipper retains the classic-meets-modern hallmarks of the Carrera, from its nicely sized 39mm dial to the "glassbox" design of the dial's crystal itself
In fact, the crystal runs right to the edge of the dial (note that there's no bezel on this watch).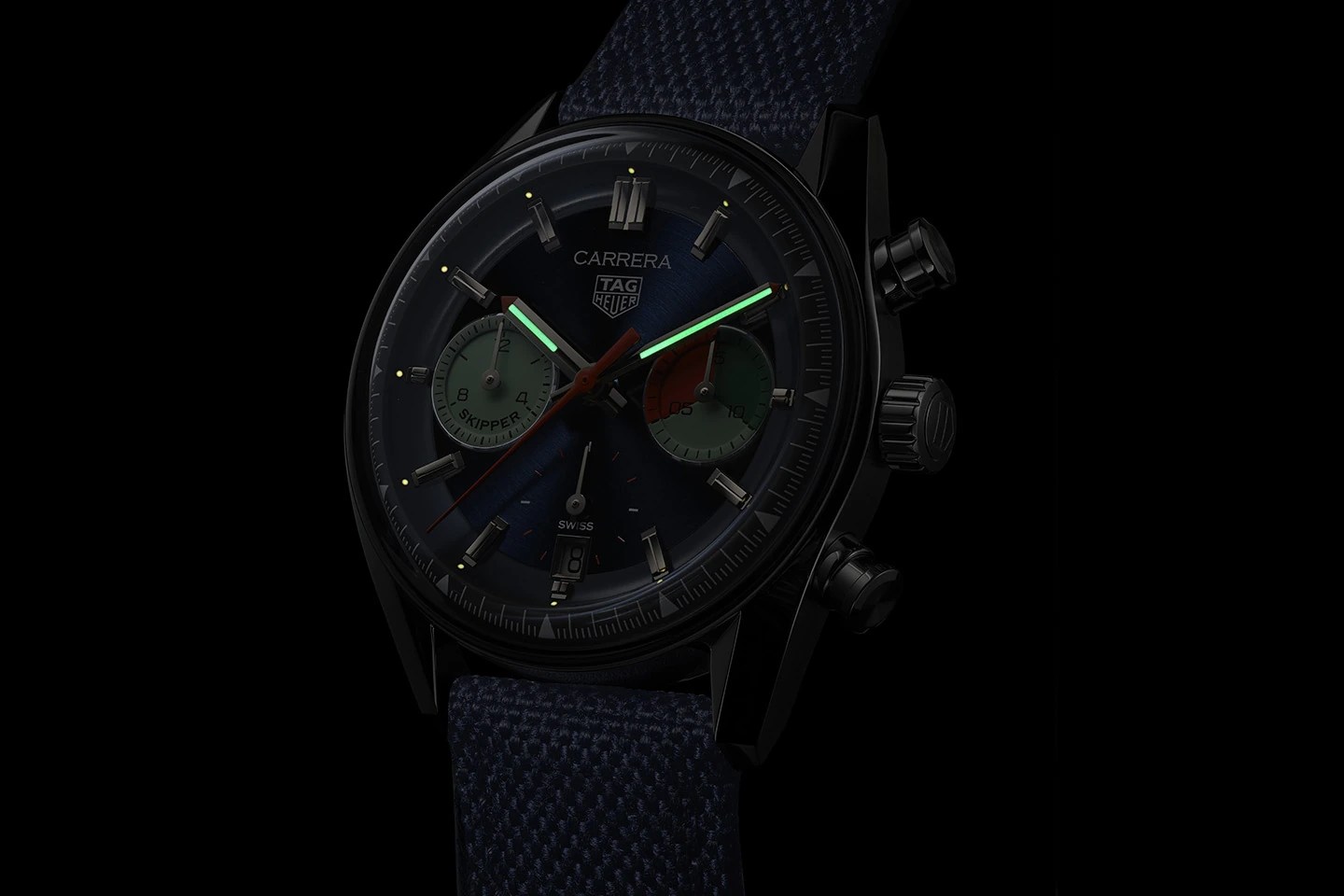 Of the timepiece, Tag Heuer notes it boasts both a "vibrant appearance and intriguing backstory," and the latest iteration is a fitting homage to a hard-to-find Heuer classic.
It also boasts the right bells and whistles to perform on the high seas: There's a 12-hour counter subdial, plus a 15-minute regatta timer in a vivid trio of colors, along with a textured blue fabric strap.
The covetable watch (which retails for $6,750 online at Tag Heuer) is a milestone worthy of celebration: Tag Heuer says it "breathes new life into the relationship between TAG Heuer and the world of yachting."