This Diamond Smartwatch From TAG Heuer Is the Most Expensive Ever
Step aside, Fitbit, this blinged-out smartwatch goes for a cool 180 grand.
Swiss watchmaker TAG Heuer upended the idea that smart watches are dweeby gadgets for Silicon Valley types when it unveiled its high-priced Connected watches.
It looked like the sort of collectible timepieces that drives watch snobs to auction houses… but came with an Android-powered digital interface.
Now, TAG Heuer continues its revolution of the young smartwatch industry with a diamond Connected, called the TAG Heuer Connected Modular 45 Full Diamond, that is the officially most expensive smartwatch ever made (oops).
Debuted at SIHH 2018 in Geneva, the Full Diamond is $180,000 of 589 diamonds set white gold. In all, it is 18K of white gold and 23.35 carats of baguette diamonds, which are a match made in billionaire heaven.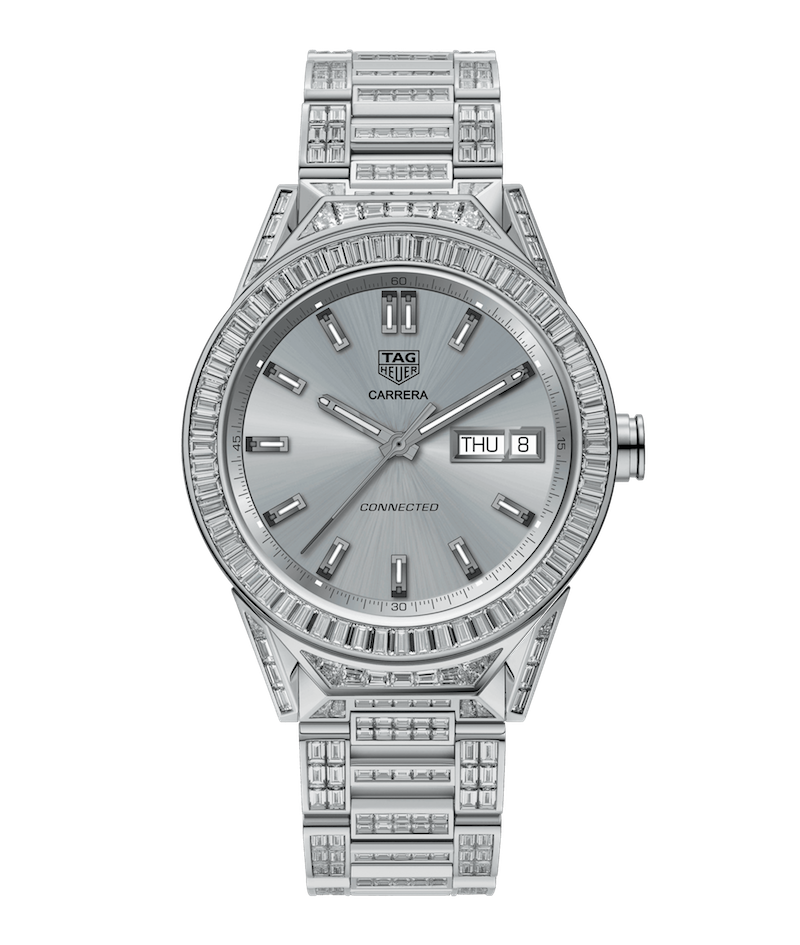 The 45mm wristwatch bares all the trappings of a souped-up smartwatch, with Android software and Wi-Fi, Bluetooth and GPS connectivity. 
Even with all the technology and precious jewelry, it is also miraculously water resistant down to 165 feet. But we really wouldn't recommend testing that out.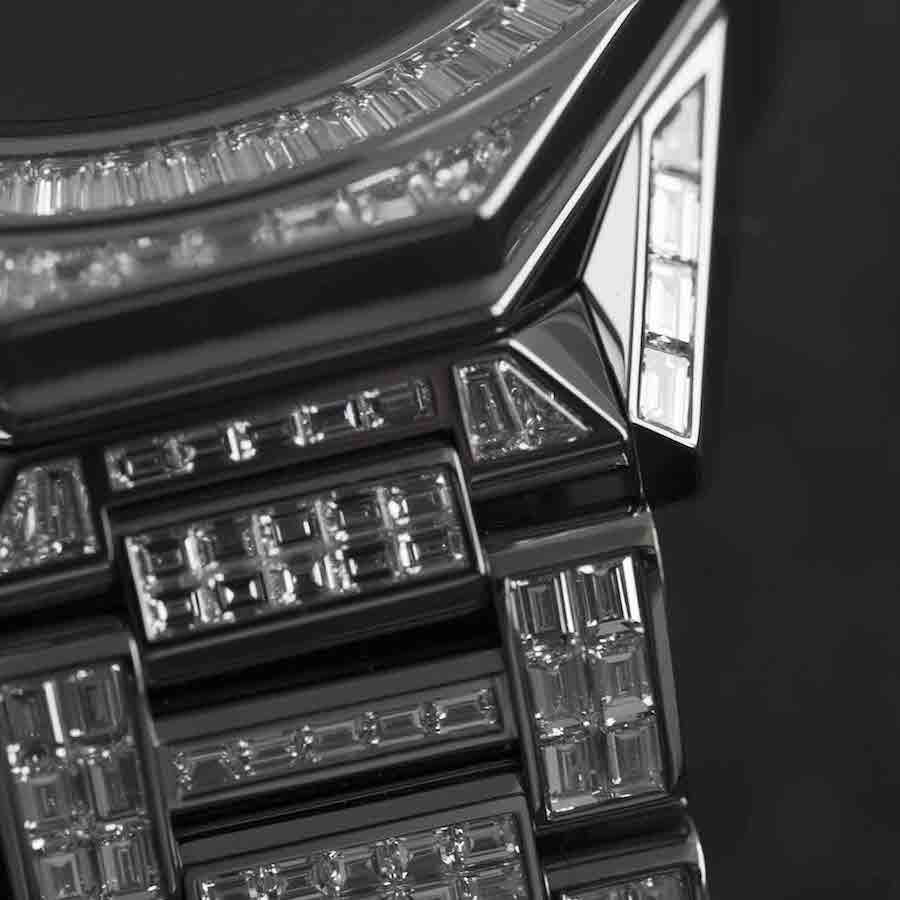 Shop one at a TAG Heuer boutique now for a cool $180,000.