Purple Reign: Tag Heuer Unveils Vivid Monaco Limited Edition Watch
A precious purple Tag that's fit for a Prince.
Some iconic designs seem to offer limited room for improvement, but that doesn't stop a rare few from pushing the boundaries. Witness what Tag Heuer is bringing to your wrist game with the newly launched Tag Heuer Monaco Purple Dial Limited Edition, a standout upgrade to a model that's already legendary in its own right.
The square-faced Tag Heuer Monaco rests squarely in the pantheon of instantly recognizable watches in the modern era, and the vibrant new color actually nods to the patina taken on through the years by old-school, blue-dial editions like the Monaco reference 1113B.
The Monaco Purple Dial Limited Edition clocks in at a classic 39mm in diameter and retains the classic, crisp chronograph design and intricate indices, perhaps what made the watch a favorite on the race track.
But it's the gradient dial, running from light purple in the dial's center to darker purple on the edge of the square dial, that really catches the eye, along with the pleasing contrast between the black textured leather strap.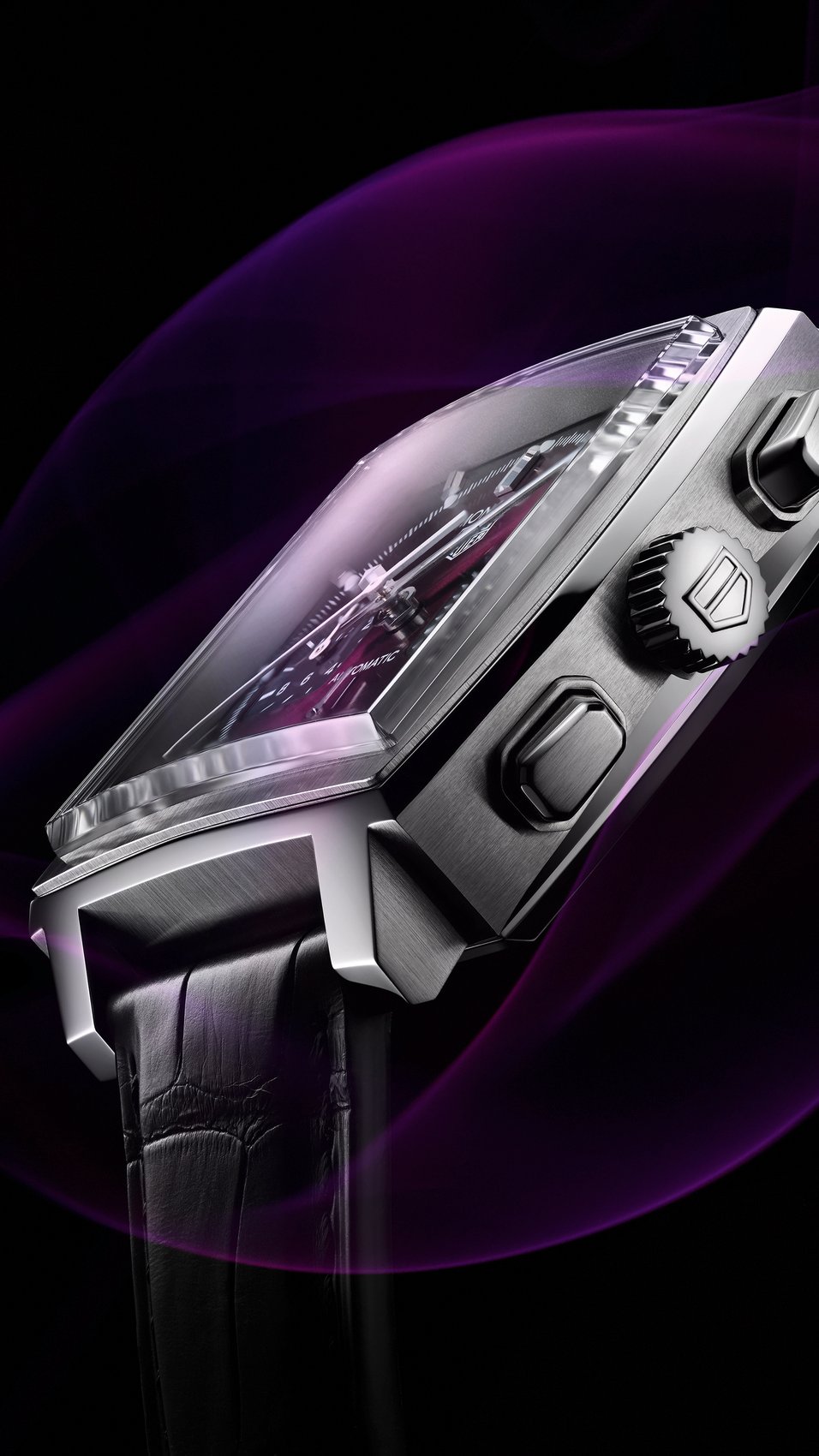 Tag Heuer notes that the fresh twist on an icon "combines its unmistakable heritage with fresh and distinctive finishes," perhaps a sign of things to come in future editions of the remarkable Monaco lineup of watches.
The Calibre Heuer 02 movement, designed in house, powers this precise watch, and is also visible through the caseback in another nod to craftsmanship and attention to detail.
Even the lining of the black alligator leather strap has been carefully considered — it's purple to match the dial, a touch the wearer (and any admirer of fine watches) can surely appreciate.
As with any modern update to a much-loved classic, you'll have to put in the hours to make the new Tag Heuer Purple Monaco Limited Edition your own: Only 500 timepieces are available at Tag Heuer boutiques, at the splurge-worthy price of roughly $6,900.