This Ultra-Refreshing Bar Soap Smells Great and Cleans Even Better
Tame the Beast's Sandpaper Scrub Bar Soap lives up to its name.
(Photo: Tame the Beast)
Presented by Tame the Beast
Is your average soap just not cutting it when it comes to really getting your skin as clean and smooth as it should be? Good news, because there's now a badass bar soap from Tame the Beast that'll give your skin the tough love it needs.
Give yourself a heavy duty scrubdown with the Sandpaper Scrub Bar Soap, formulated with natural lava rock for maximum exfoliation, a crisp Beast Blue scent of eucalyptus, citrus, juniper, and "musk of the beast," and organic palm, coconut, olive, and almond oils to moisturize.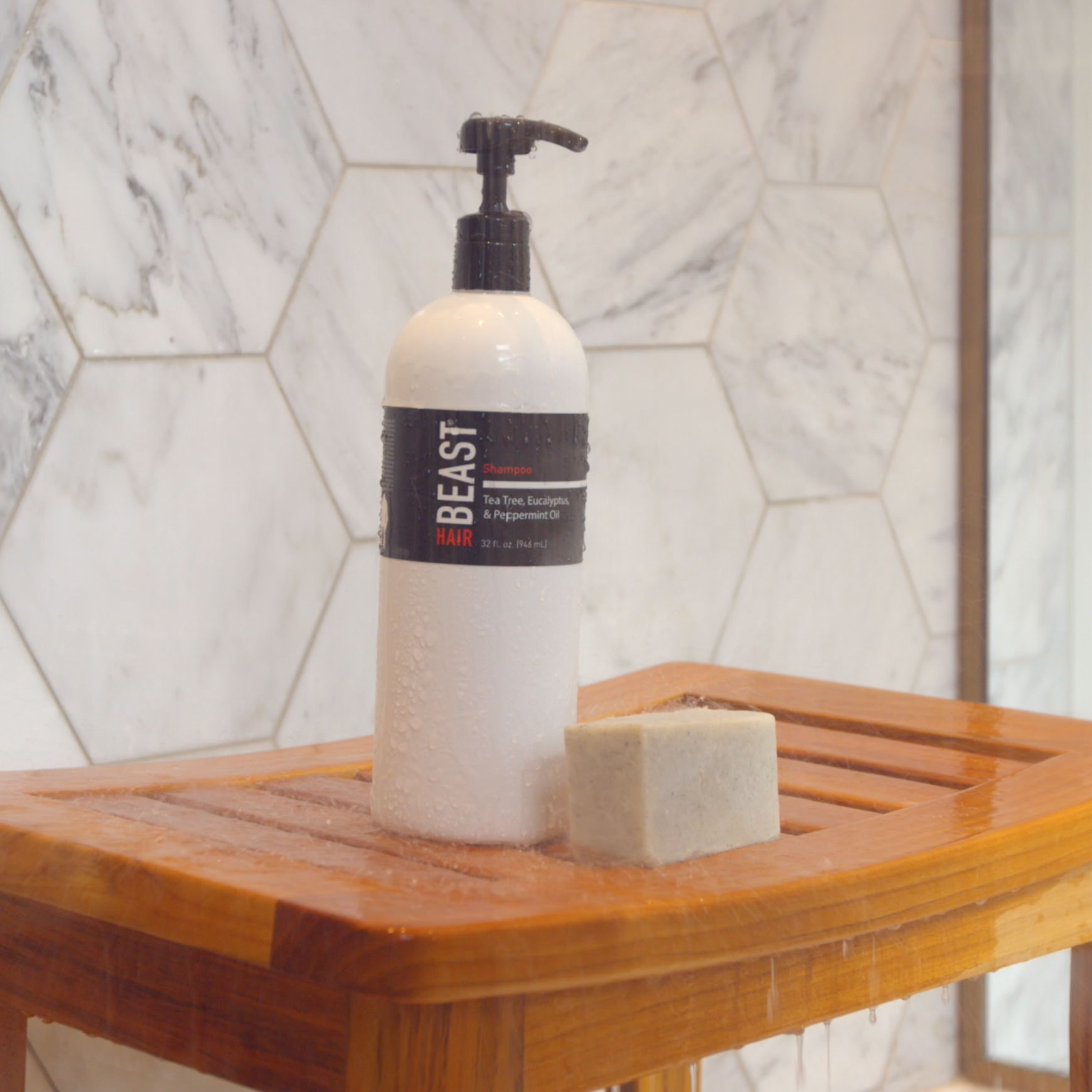 The soap is completely vegan, cruelty-free, made with organic and Rainforest Alliance Certified palm oil, free of phthalates, GMOs, parabens, and anything synthetic, and it's made in the good old U.S. of A.
"This soap is good stuff," a fan named Quinten wrote in a review. "It has a great scent and feels great on the skin. Creates a good lather and leaves my body feeling super clean with the lava rock. If you're not a fan of body washes, this is for you!"
"At first, I was skeptical and leery of using such a harsh bar, but it truly is awesome," another says. "My skin feels brand new in the areas where it's used and it smells great!"
Upgrade your soap game and get the Sandpaper Scrub Bar here for $15.
If you're looking for just suds and no scrub, check out the Beast Blue Natural Bar Soap that has the same moisturizing essential oils and invigorating scent but no exfoliating lava rock, making it perfect for sensitive skin. 
Kill two birds with one stone with the Shave and Body Soap that's formulated with bentonite clay, organic oatmeal, and lemongrass oil for an even thicker, slicker lather that you can shower and shave with.