Exclusive First Look At The Custom 'Art Jackets' Designed To Battle Australian Wildfires
Menswear brand Taylor Stitch made these uniquely customized jackets to benefit a worthy cause.
Taylor Stitch
Taylor Stitch, the California-cool menswear company known for making quality boots, shirts, outerwear, denim and other essentials, is auctioning off three custom "art jackets" and donating the proceeds to Australian wildfire relief.
The wearable artwork starts with the brand's Piston Jacket, made from rich organic indigo corduroy cotton and inspired by vintage Future Farmers of America (FFA) vocational jackets, which were often embroidered with back patch logos and chapter names. The old-school zip-up is a twist on the classic Harrington silhouette and features leather detailing on the welt pockets, side pull tabs, and a collar that's ideal for flipping up in bad weather.
Taylor Stitch enlisted three artists to embellish the jackets with designs inspired by the brand's motto, "Responsibly Built for the Long Haul," using chain stitch, a sewing and embroidery technique in which a series of looped stitches form a chain-like pattern. All three jackets will be auctioned by Taylor Stitch to raise money for Australian wildfire relief, given the brand's experience with out-of-control fires that have scorched California. 100 percent of the proceeds will benefit the New South Wales Rural Fire Service.
Here's an exclusive first look at the three customized jackets being auctioned off for the worthy cause:
Dixon Rand is a made-to-order men's apparel maker specializing in Western-inspired denim clothing and chain stitch embellishments.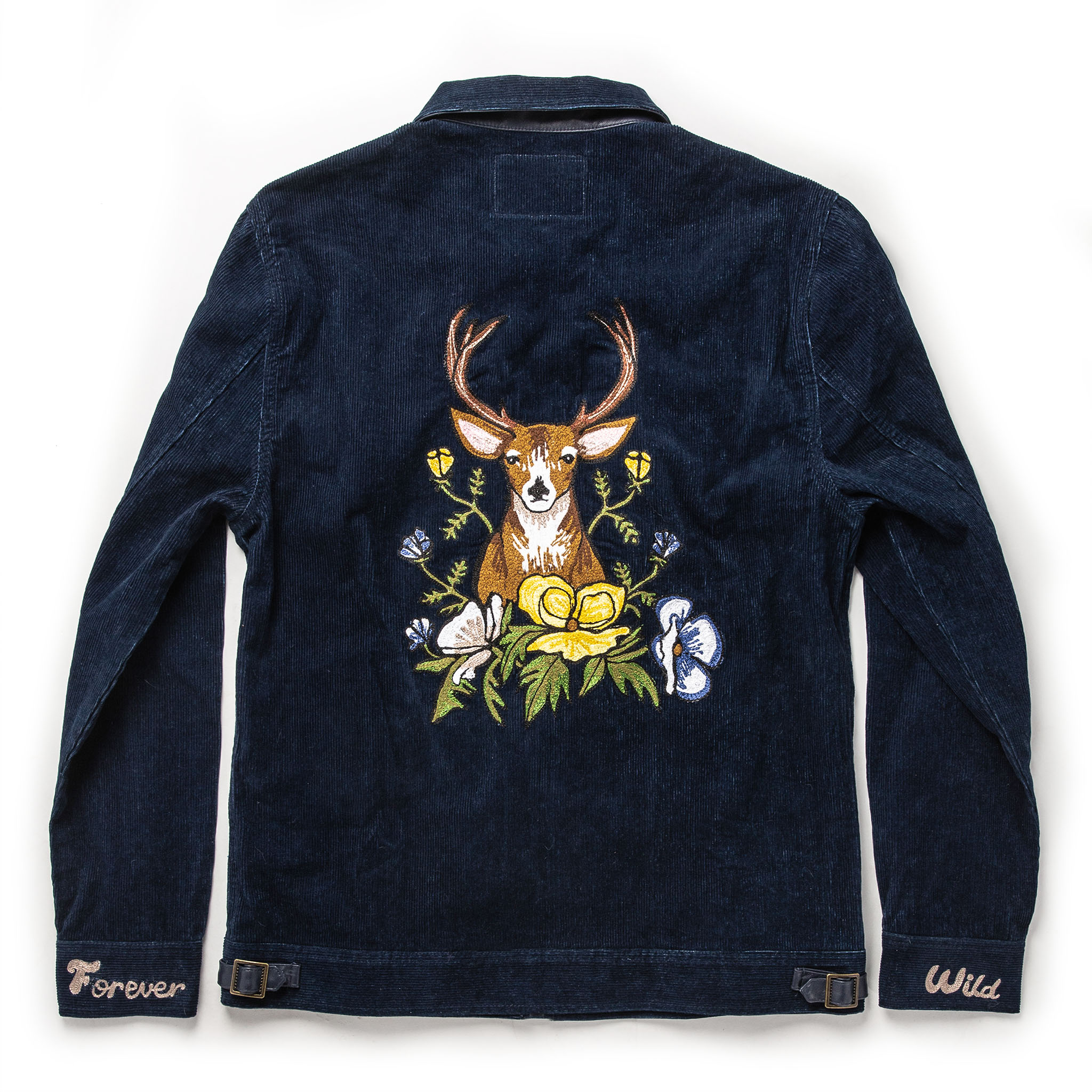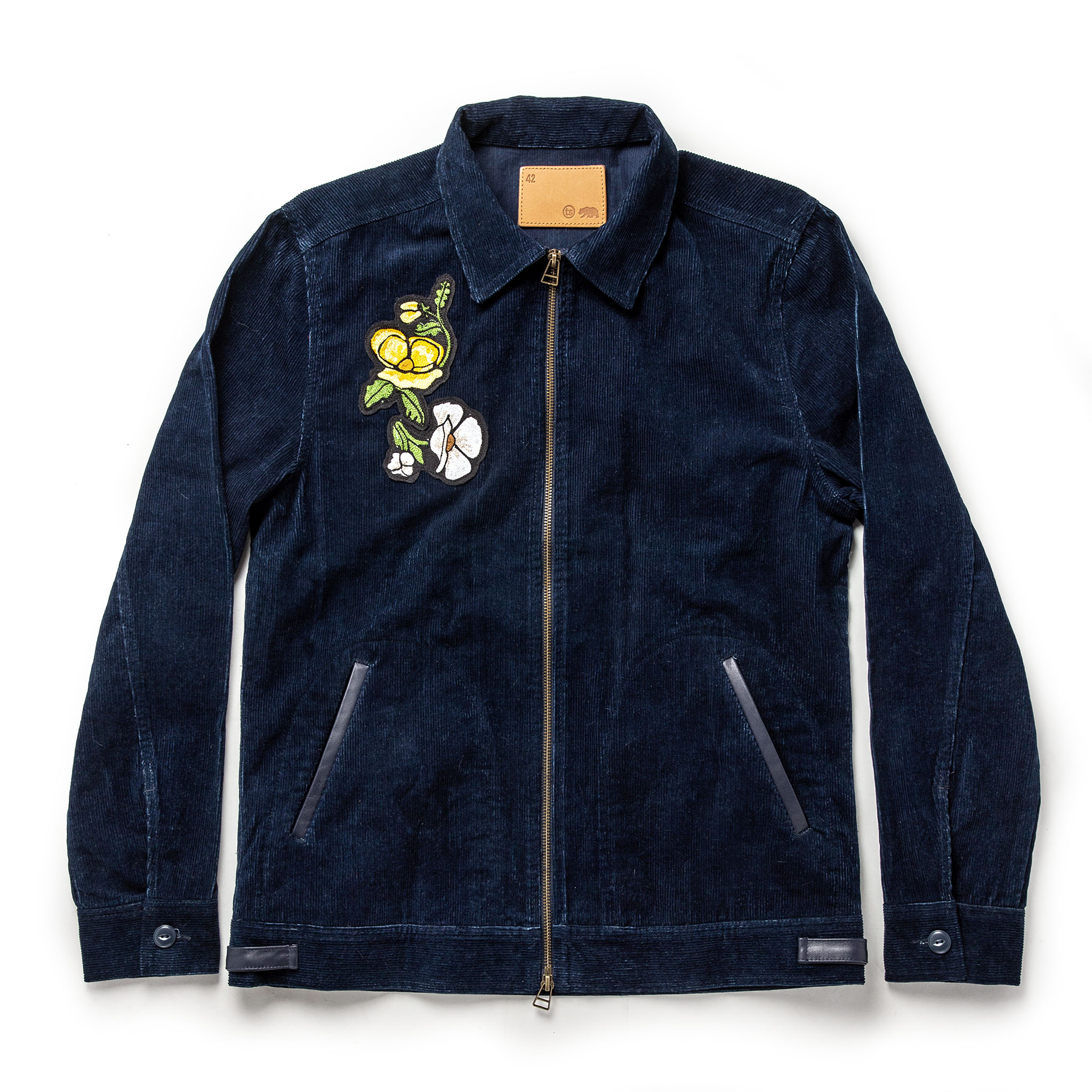 Vines is an expert embroiderer who uses an antique chain stitch machine to detail her retro-inspired pieces.
A former manager of Taylor Stitch's San Francisco flagship store, Hart learned chain stitch embroidery in a Levi's Tailor Shop, and now operates a custom design studio in Brooklyn.