Teva Sandals Are Coming Back From the '90s to Help Get You Not Laid
Oh God no.
https://www.instagram.com/p/BVlMQQnlmO2
Once maligned as out-of-fashion dadwear, another relic of '90s normcore has made a comeback—the Teva sandal.
For dudes who aren't afraid to rock sandals in the summer months, the return of the Teva should provide some sweet relief.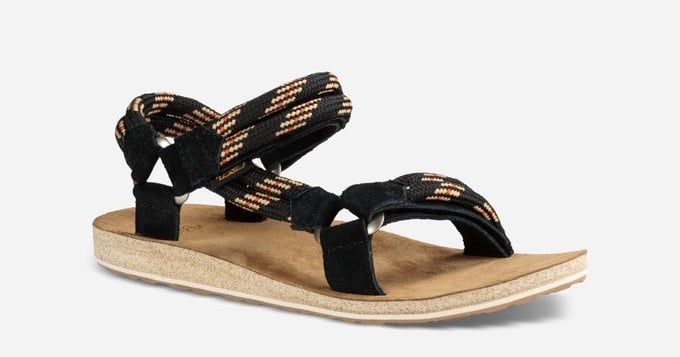 The Teva's plentiful straps, which run along the sides of feet and wrap around the ankles, make the '90s sandal easier to wear than most open-toed footwear. You get the sturdiness of a shoe but with breathing room.
While they are comfortable and dependable to a fault, wearers will have to pay the price of some seriously unsightly tan lines. 
Still, the fashion world's embrace of the '90s has brought about upgraded designs and buzzy Teva collaborations.
Perhaps the best reason to re-introduce the Teva to your closet comes, somewhat unexpectedly, from DJ Dillon Francis. Unlike our experience with the sandals back in the '90s, he cites a shipment of new Tevas (or as he calls them, "Fuck Machines") with helping him get laid.
https://www.instagram.com/p/BWNvTeCjDAt
Just be sure to remove your Tevas before actually boning.