The Best Luxury Subscription Gift Boxes for Style, Cigars, Spirits, Menswear and More
Fine cigars, quality spirits, gourmet bites and stylish menswear and gear can be found in these luxe gift boxes for guys.
What to get for the guy who has a little bit of everything, or perhaps the refined man who seems impossible to shop for? The answer is simple. It starts with something that actually covers multiple bases: A gift box, be it a luxury one-off edition or a monthly subscription box.
Give the gift of customized, premium gear, cigars, gourmet bites and plenty more. Like all great gifts, these are quite simply gifts that keep on giving. Here are our favorite options to satisfy even the most discerning shopper on your list. No need to check it twice.
Escobar Cigars Luxury Gift Set
Sure, you might know something with their own humidor and cigar collection already, but let's step things up a notch, shall we?
Co-owned by the rapper Nas, himself an enthusiast for all things cigars, this Nicaraguan-based brand delivers everything the refined man needs for a luxury smoking experience. Select from two varieties of cigars, and sweeten the deal with a cigar cutter, torch lighter and premium box. $85
Taster's Club
Sometimes, the best gifts are gifts you experience, like the joy of imbibing a new or favorite spirit surrounded by great company. Taster's Club allows the lucky gift-getter the chance to do just that every single month, with enough variety across categories to soothe and satisfy every palette.
For the wine aficionado or the bourbon lover, there are options aplenty out there for every enthusiast. Starts at $44/Month
iGourmet
iGourmet is plenty of things at once: An incredible resource for luxury meats and cheeses, a window into an astounding array of gourmet goods from across the globe, and a luxury monthly subscription service.
The potential is nearly limitless when it comes to gifting options for the gourmand in your life, from charcuterie to artisanal cheeses, cocktail garnishes, fully loaded gourmet gift baskets and more. Learn More
Menlo Club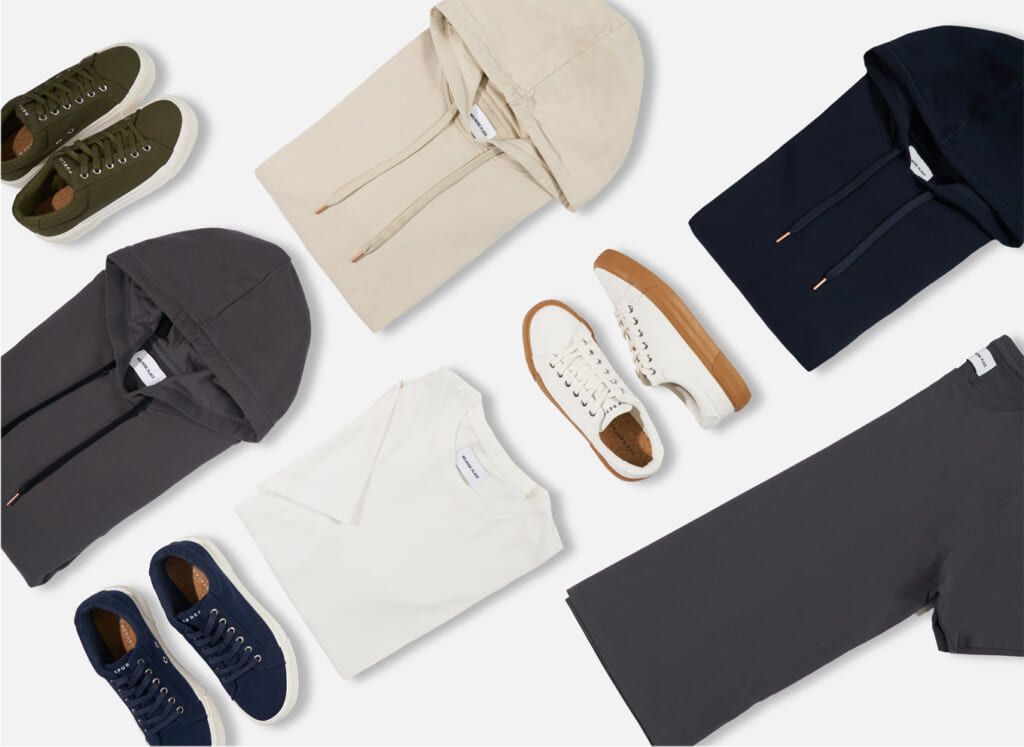 Some revel in updating their wardrobe on the reg with frequent trips to their favorite brand outlets and boutiques. For the rest of us, there's the Menlo Club.
Newcomers need only 30 free seconds to breeze through a style quiz comprised of four questions—just pick your favorite day look, night look, shoe style, and sizes. You'll receive 2-3 pieces of quality casual apparel monthly, with the option to cancel at anytime. $60/Month—Brandon Friederich
Away from the Ordinary
We promised we'd cover gifting experiences that are unique and unusual, delivered in box form or delivered in one carefully curated and designed package of another sort.
Away from the Ordinary works with you to plan a dream trip to Scotland, with a heavy focus on finely crafted whisky experiences. It's an amazing gift for the man who loves Scotch, travel and luxury, and we're willing to bet you know at least one person like that in your household. Learn More
Bespoke Post
Here's the remarkable thing about Bespoke Post, one we know you're sure to love. The lucky recipient of a Bespoke Post membership gets access to an expertly researched and assembled selection of themed boxes every month, running the gamut from barware to home goods, everyday carry essentials and rugged-yet-modern menswear.
It's a luxury experience, delivered at an insanely low price for tremendous value. $45/Month
Watch Gang Watch Club
Deliver the gift that keeps on ticking, if you will, with a subscription to what just might be the world's best watch club. A customized plan and profile is developed based on your taste in watches, and then a new timepiece ships at a discount.
You can also give a gift card to join Watch Gang, and then you yourself will be entered in a drawing for a chance to win a watch from Tag Heuer, Rolex and more… every week. Who said gift shopping is tedious, right? Learn More
Misc. Goods Co. Carry Gift Set
The stylish man in your life is tricky to shop for because he only wants the best of the best. That's what the aptly named Carry Gift Set provides: High-quality craftsmanship in spades, to say the least.
Here, you can pick from multiple options delivered in one handsome box, like a handcrafted leather wallet, refined solid cologne, an ivory flask, an elegant candle and much more. With three distinct gift sets to select from, your holiday shopping just got a lot easier. $185