The Best Men's Chukka Boots For Stepping Into Fall
The ever-versatile chukka boot should be a staple of your fall footwear rotation.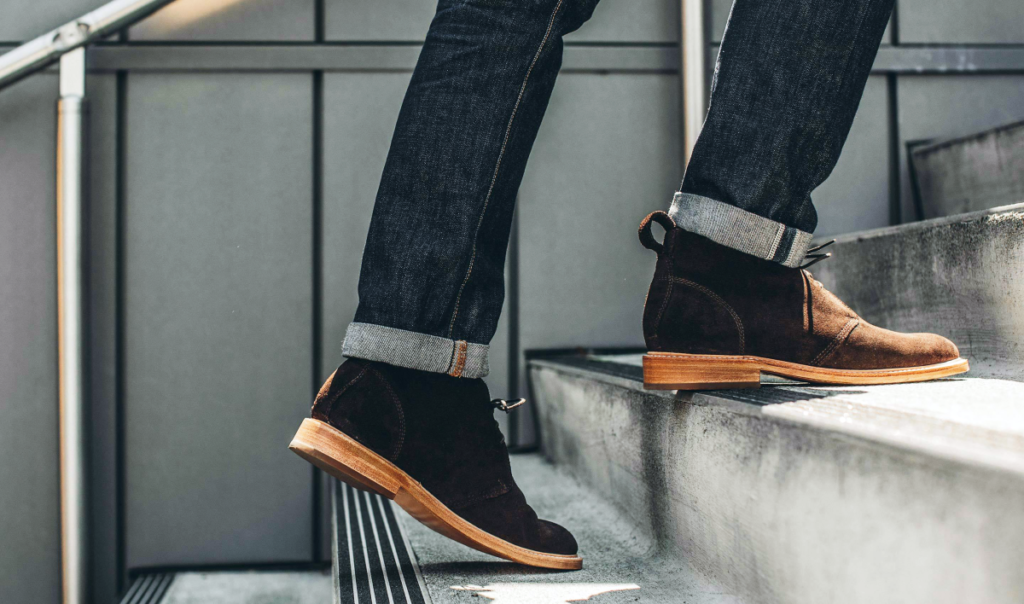 A well-dressed man is rarely, if ever, caught off guard, right? That means being prepared ahead of time for style situations aplenty, and there's no better time to start than right now — particularly as you build your fall wardrobe from the ground up with a pair of the best chukka boots.
Less formal than the best Chelsea boots (also a fall essential) and yet more classed-up than seasonally friendly high-top sneakers, the chukka boot transcends its functional origins these days in every way possible while still blending style and utility. Just witness the fact that even James Bond wears chukka boots now, and then set about finding the pair that works for you.
The best men's chukka boots come in rich suede or deep leather, and often feature a two or three-eyelet design, all the better to rest comfortably under classic chinos, rolled selvedge denim or even wool suiting trousers (with the most luxe pairs on this list, that is). Preparation makes perfect when it comes to your fall wardrobe, so step into some new chukka boots today.
Gordon Rush Austin Chukka Boots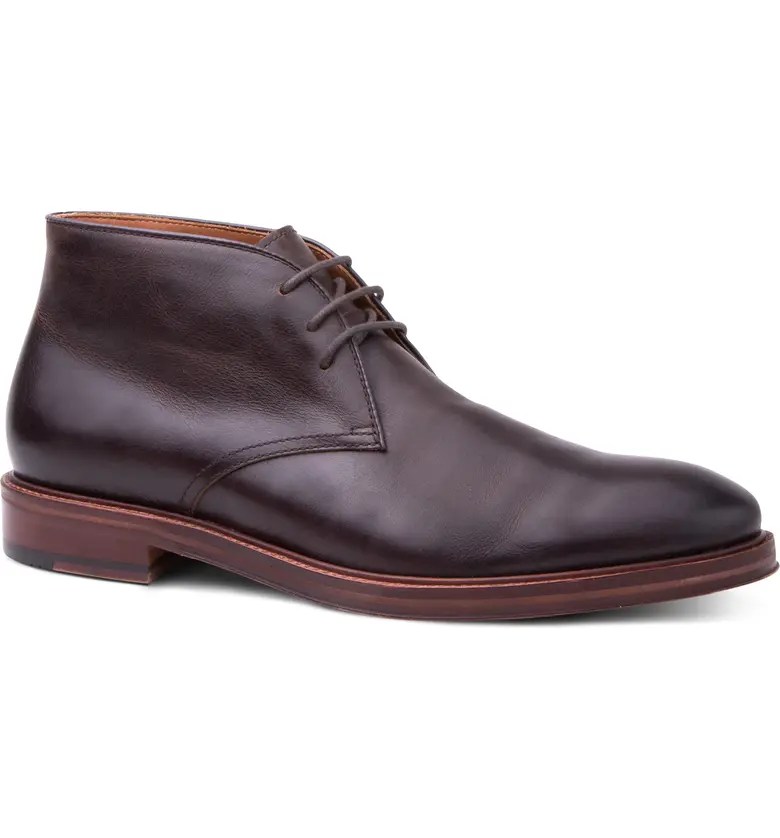 Seeking clean, sleek style in your footwear rotation at an agreeable price? These handsome chukka boots clock in at under $300, boast rich Espresso leather and are fashioned in a sharp, dressy silhouette. $265
Tod's Polaco Lace-Up Desert Boots
Perhaps you more commonly know Tod's for the company's famed driving shoes. Consider these a fall-ready footwear upgrade from the legendary brand in a super-sharp, dressy black. $625
Taylor Stitch Weatherproof Loden Suede Chukka Boots
Taylor Stitch already helps you get dressed with some of the coolest denim, chinos, shirting and sweaters — round out your look with a weather-ready set of refined chukka boots. $198
HELM Boots Hynes Chukka Boots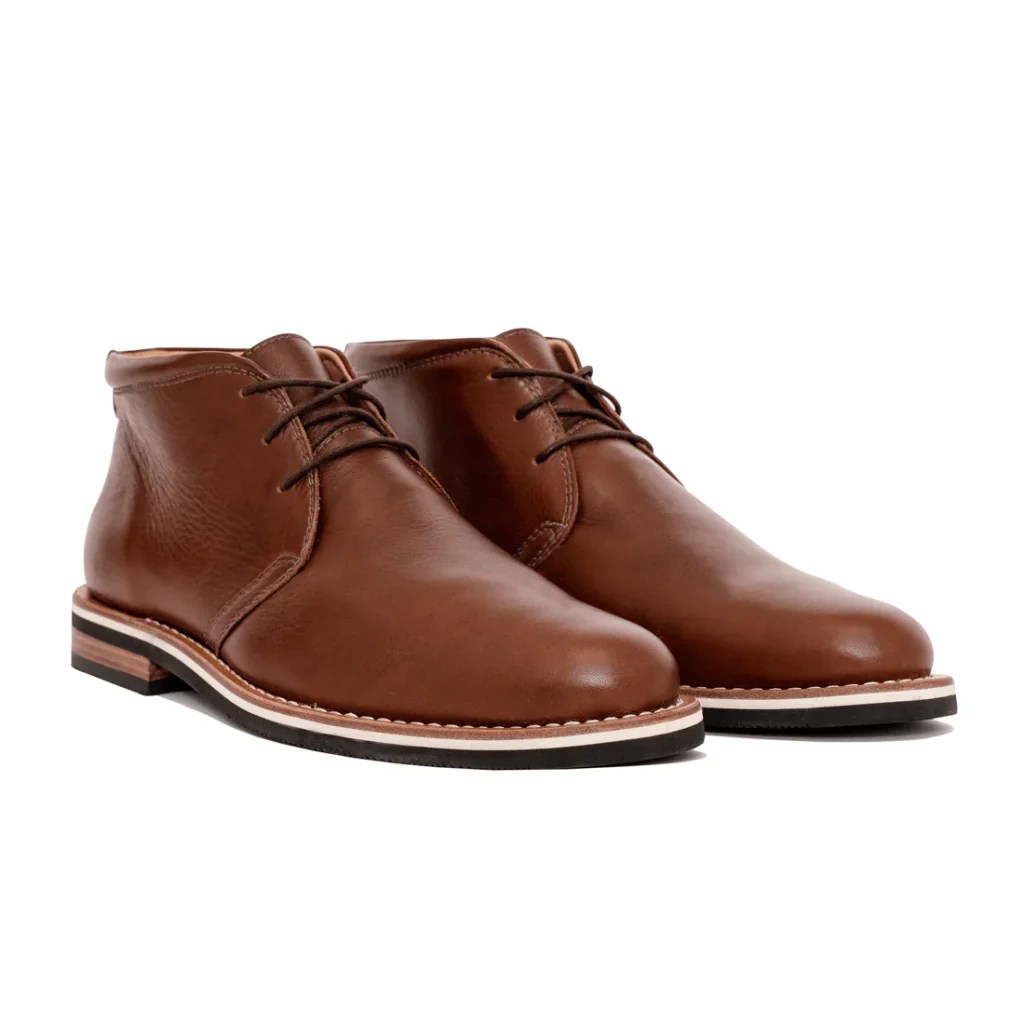 Texas might be best known for Western boots, but Austin-based HELM is changing the game with meticulously crafted lace-up boots, like these buttery-soft leather chukka boots. They'll only get better the more you wear them, and the price isn't half-bad either. $250
Belstaff Stafford Suede Chukka Boots
Belstaff already has you covered for the open road this fall with some of the coolest outerwear on the market, and these boots don't cut any corners, either. We love the sturdy rubber lug sole and hard-wearing, up-for-anything four-eyelet design. $365
Rhodes Footwear Mason Chukka Boots
You can trust lauded E-commerce retailer Huckberry and its suite of in-house brands, like Rhodes Footwear, to deliver expertly crafted style at accessible prices. That approach includes these handsome suede chukka boots, of course. The key is the soft rubber crepe outsole, blended with an eye-catching Bone suede upper. $140
Tom Ford Robert Suede Chukka Boots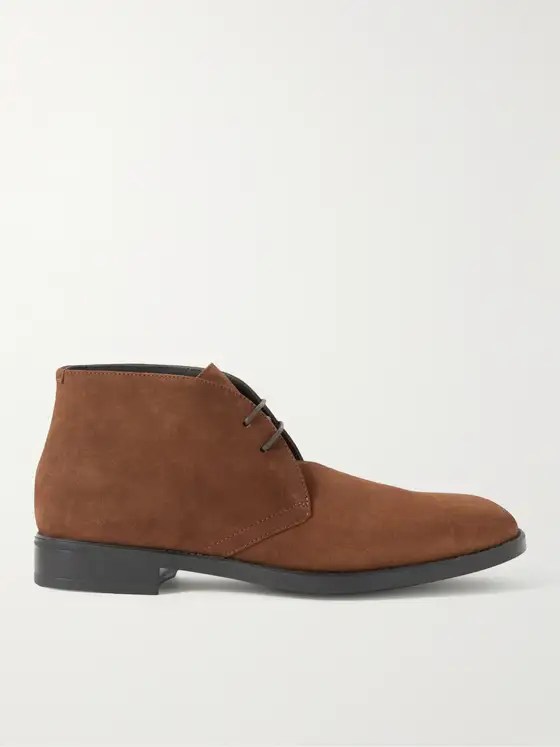 The menswear master that is Tom Ford seemingly is attuned to the pulse of every trend in every category, from denim to fragrances and tailoring, so it follows that his splurge-worthy chukka boots are equally impressive. Wear these with Tom Ford denim for luxurious, rugged style. $1,190
Brunello Cucinnelli Tank Sole Suede Chukka Boots
Head across the pond to the tranquil confines of Italy to score your next pair of out-of-this-world chukka boots. A hard-wearing chunky sole meets a unique four-eyelet design for a set of eye-catching chukka boots that switch things up from the everyday in a major way. $1,250