Nashville's 'Dive Motel & Swim Club' Is a Retro Retreat Straight Out of the 1970s
Groovy digs.
New luxury hotels with modern style open their doors every day. We all but guarantee that no one has had the pleasure of staying at anything resembling Nashville's Dive Motel & Swim Club since Richard Nixon was president.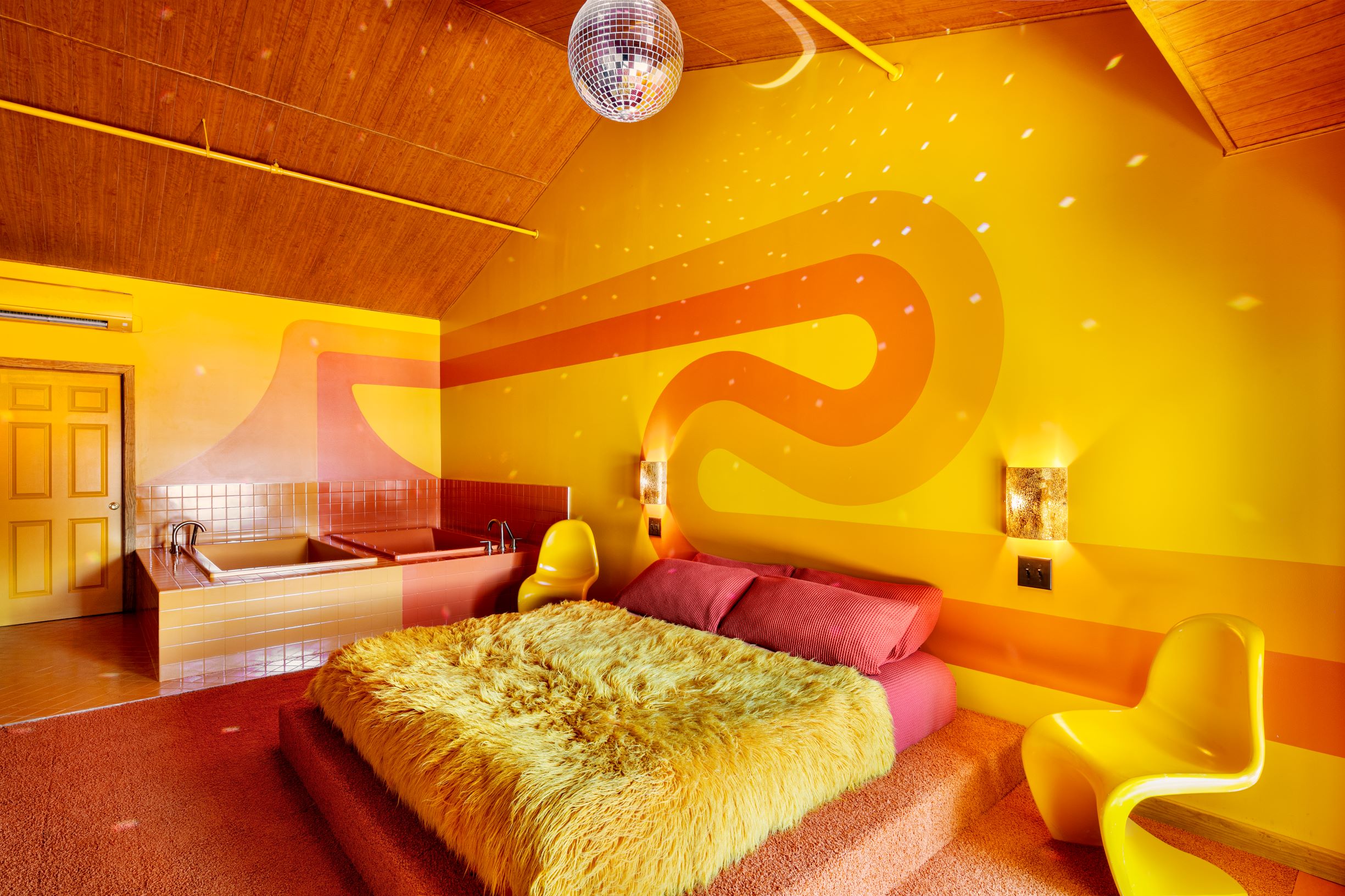 It's the latest concept from the minds of Lyon Porter and Jersey Banks, who first broke into the industry with the rustic Urban Cowboy bed and breakfast in 2014.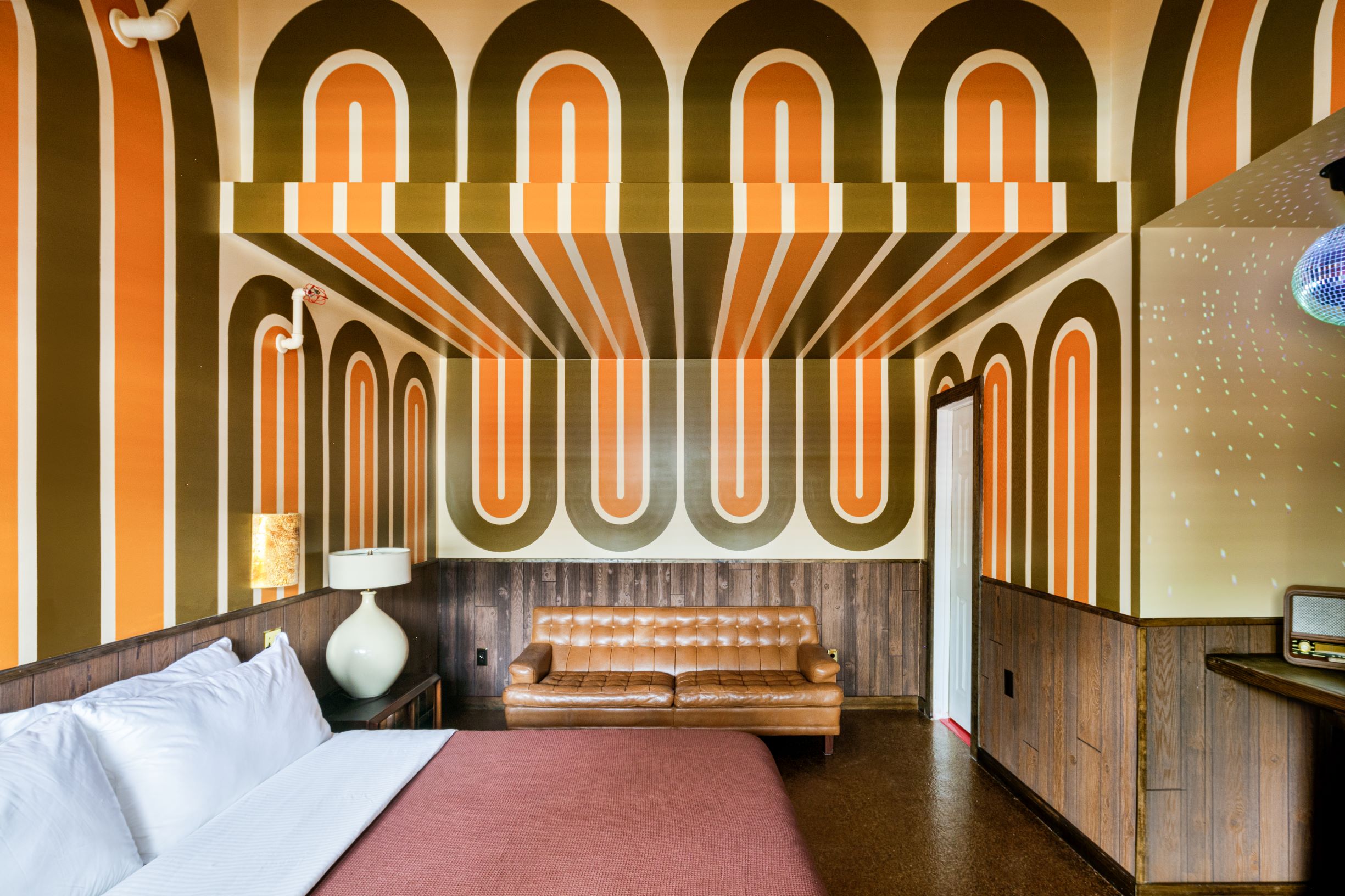 Brimming with 1960s/1970s-era decor like glistening disco balls, gaudy shag carpet and a liberal amount of wood paneling, The Dive Motel is a retro retreat built in a renovated 1956 motor inn near Nashville's booming Cleveland Park neighborhood.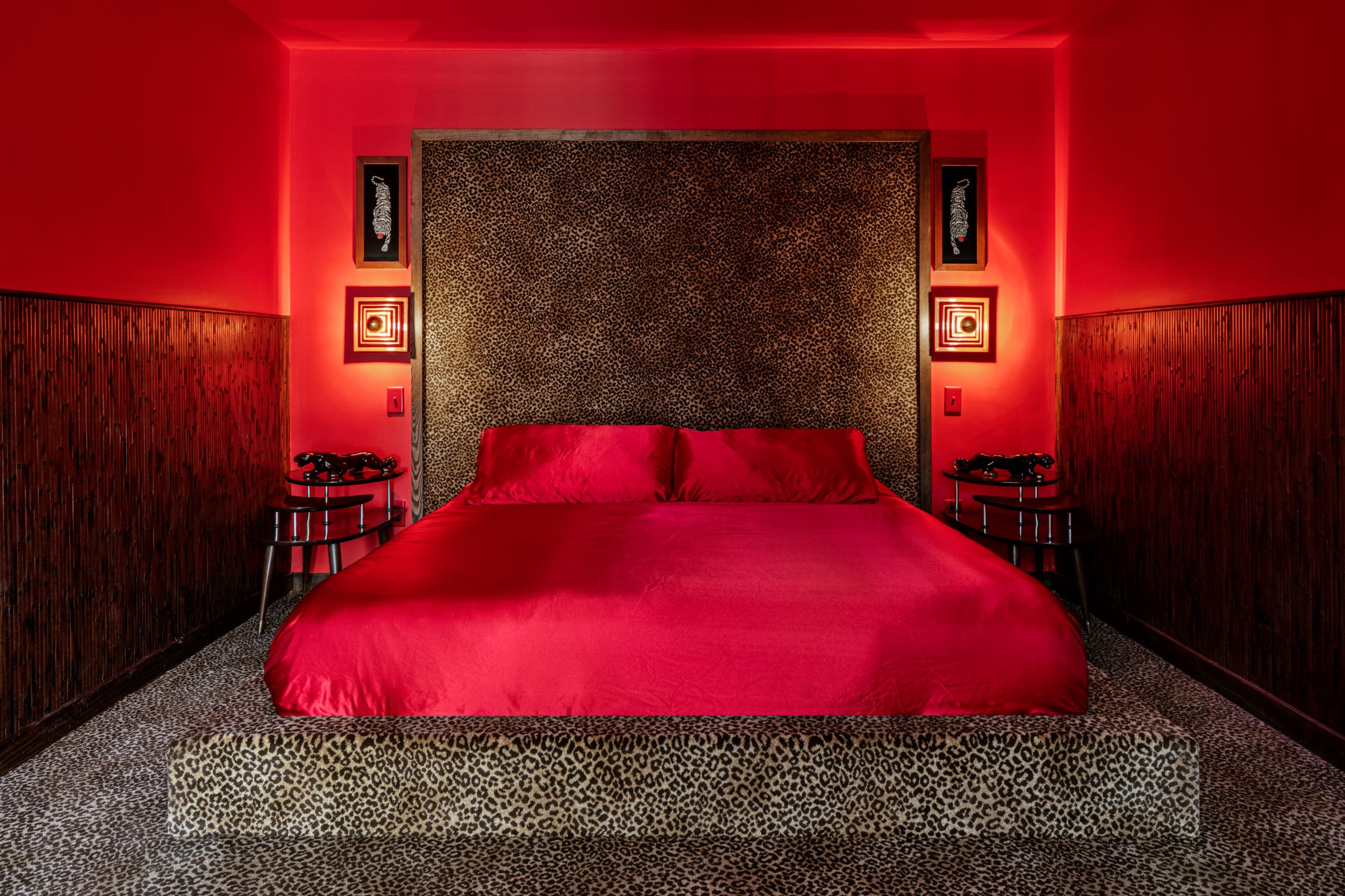 Guests can check into one of 23 themed rooms, including the Boogie Nights Suite, Leopard Suite, Rumors Suite, Mushroom Room and Scenic Room, each of which boasts custom period-correct furniture, plus a "party switch" and a dive radio for when it's time to get groovy. 
Then there's the actual Dive Bar, where one can go to grab breakfast, lunch, dinner, or a late-night meal and (hopefully) an ice-cold mug of Schlitz. 
Also located on the property is a 60-foot outdoor beach entry swimming pool and hot tub—which is accessible to the public via a $20 Daily Pass on Monday through Thursday, $30 Daily Pass on Friday through Sunday, or $365 Annual Swim Club Membership—an outdoor fire pit, a stage for live performances, and a boutique that sells curated items. 
Nightly rates range from a reasonable $150 up to $400 for the Honeymoon Suite. Visit The Dive Motel & Swim Club's website to book a room, and continue the virtual tour below: