Herman Miller's Noguchi Coffee Table Is A Stylish Living Room Upgrade
The renowned office chair maker has unveiled their latest super stylish coffee table.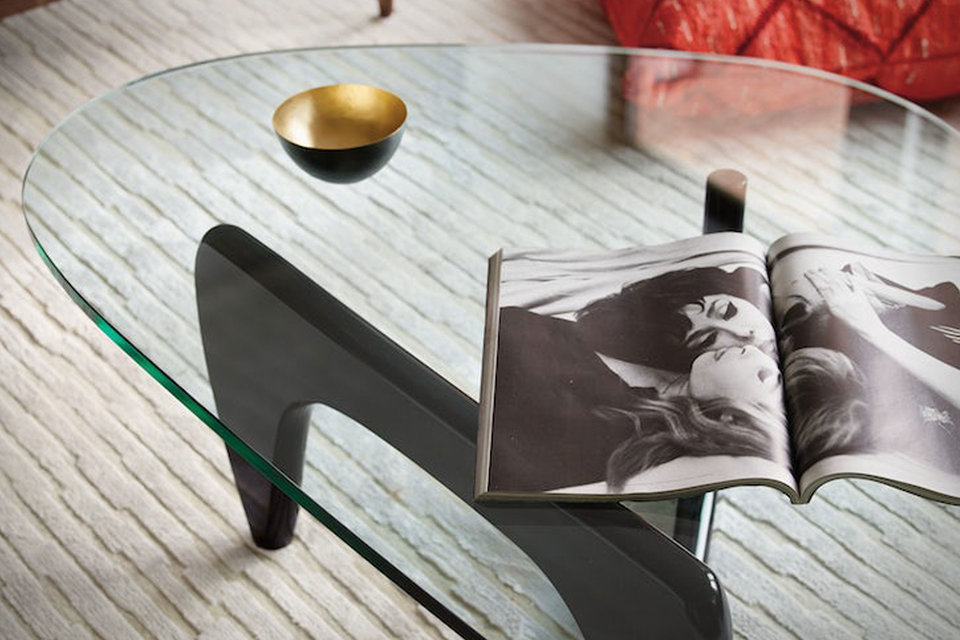 When presented the chance to upgrade even your home coffee table set-up, and when given the chance to secure a piece of design history in the process — like the futuristic-yet-timeless Herman Miller Noguchi Table — it's best to seize the opportunity, right?
Herman Miller's latest coffee table — first designed and launched in 1946 by sculptor Isamu Noguchi — is as eye-catching now as it was decades ago.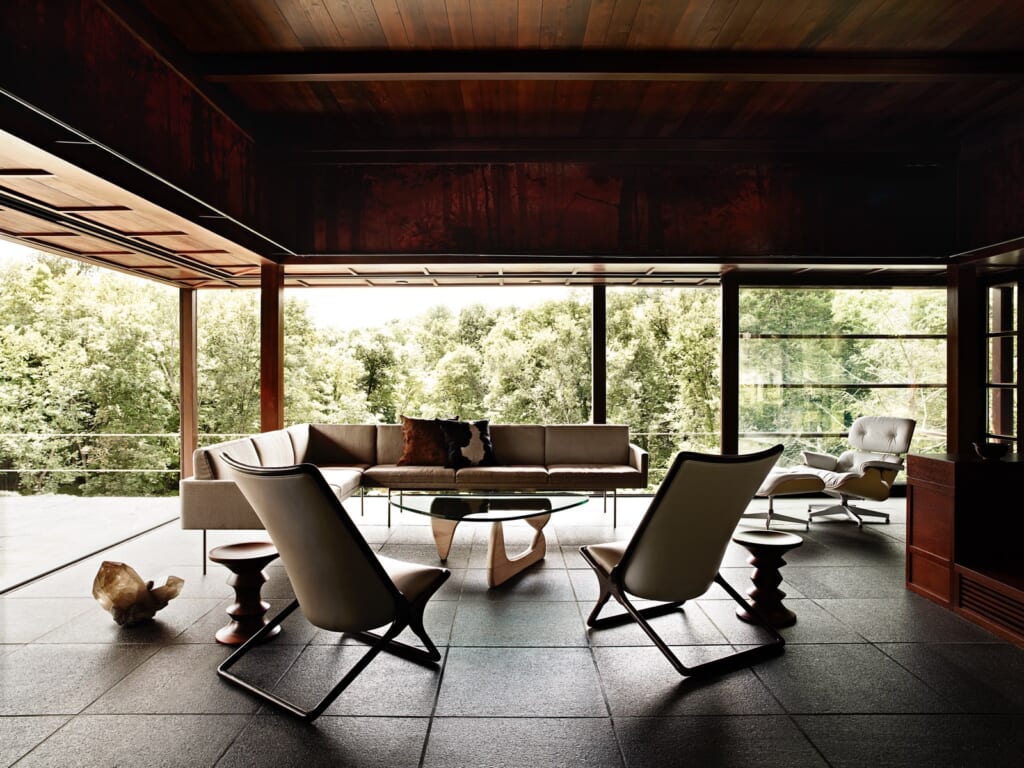 Think of it like a splurge at more than $2,000, but one well worth it as the perfect focal point in a well-considered, luxurious home furniture set-up.
Granted, the sculpture-esque, usable work of art isn't as well-known as the utterly iconic Herman Miller Eames Chair, but it's no less worthy of taking its rightful place in the modern design pantheon.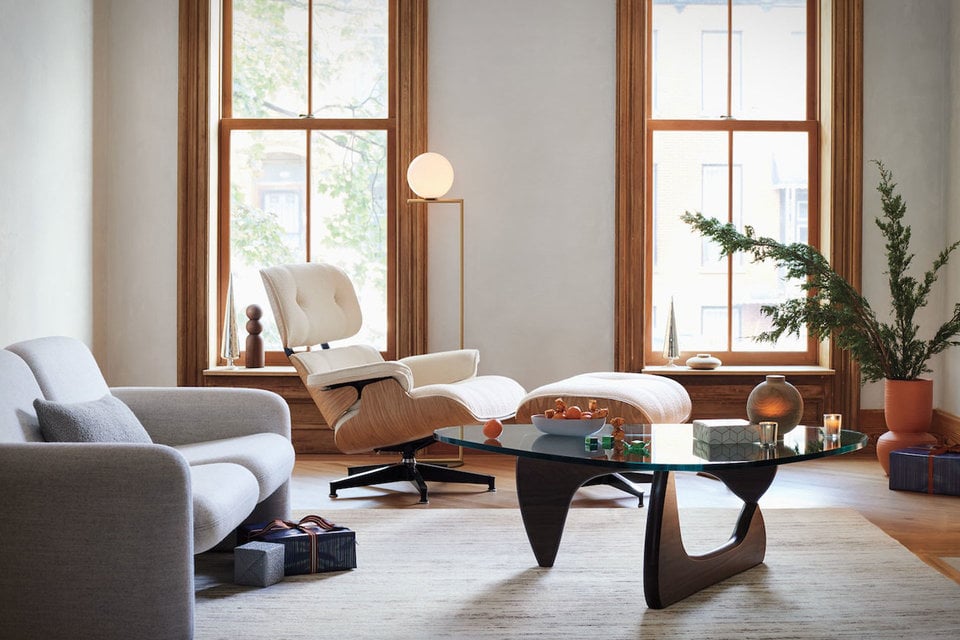 The highlight of this particular table is the use of two curved wood forms, which offer up a geometric illusion and allow the glass top to rest artfully atop the design.
Noguchi himself said that "art should become one with its surroundings," and also believed that "everything is sculpture" — one look at his designs drives home that point handily.
While there's no denying the table is ultra-distinctive, it should rest handsomely alongside the Eames Chair and other sleek, modern-yet-classic home furniture options.
The table, available in rich shades of dark wood as well as sleek black, is a design straight out of the future, yet with roots decades ago — consider it a spectacular accomplishment that deserves its day in the limelight (and a spot in your living room).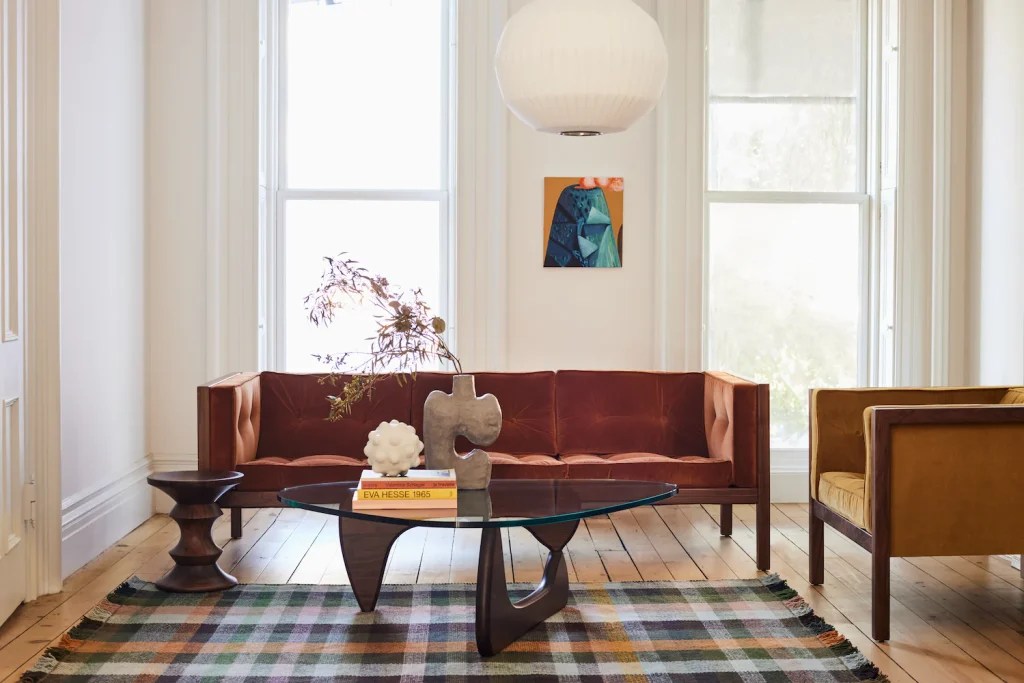 To spruce up your living space (to say the very least), be prepared to invest to the tune of about $2,500 (the Noguchi Table is available online at Herman Miller).
There's no doubt it's a luxe upgrade worth making.