The Making Of Richard Mille & Ferrari's RM UP-01—The World's Thinnest Watch
Scuderia Ferrari F1 drivers Charles Leclerc and Carlos Sainz showcase Richard Mille's superlatively slim timepiece.
Limited to just 150 examples at $1.9 million apiece, the RM UP-01 is avant-garde watchmaker Richard Mille's recent collaboration with Ferrari—and the thinnest wristwatch in the world.
With a case measuring just 1.75mm—about the width of a quarter—it's a seemingly impossible achievement in haute horology that more than does justice to Ferrari's equally-impressive feats of automotive engineering on the occasion of the iconic Italian marque's 75th anniversary.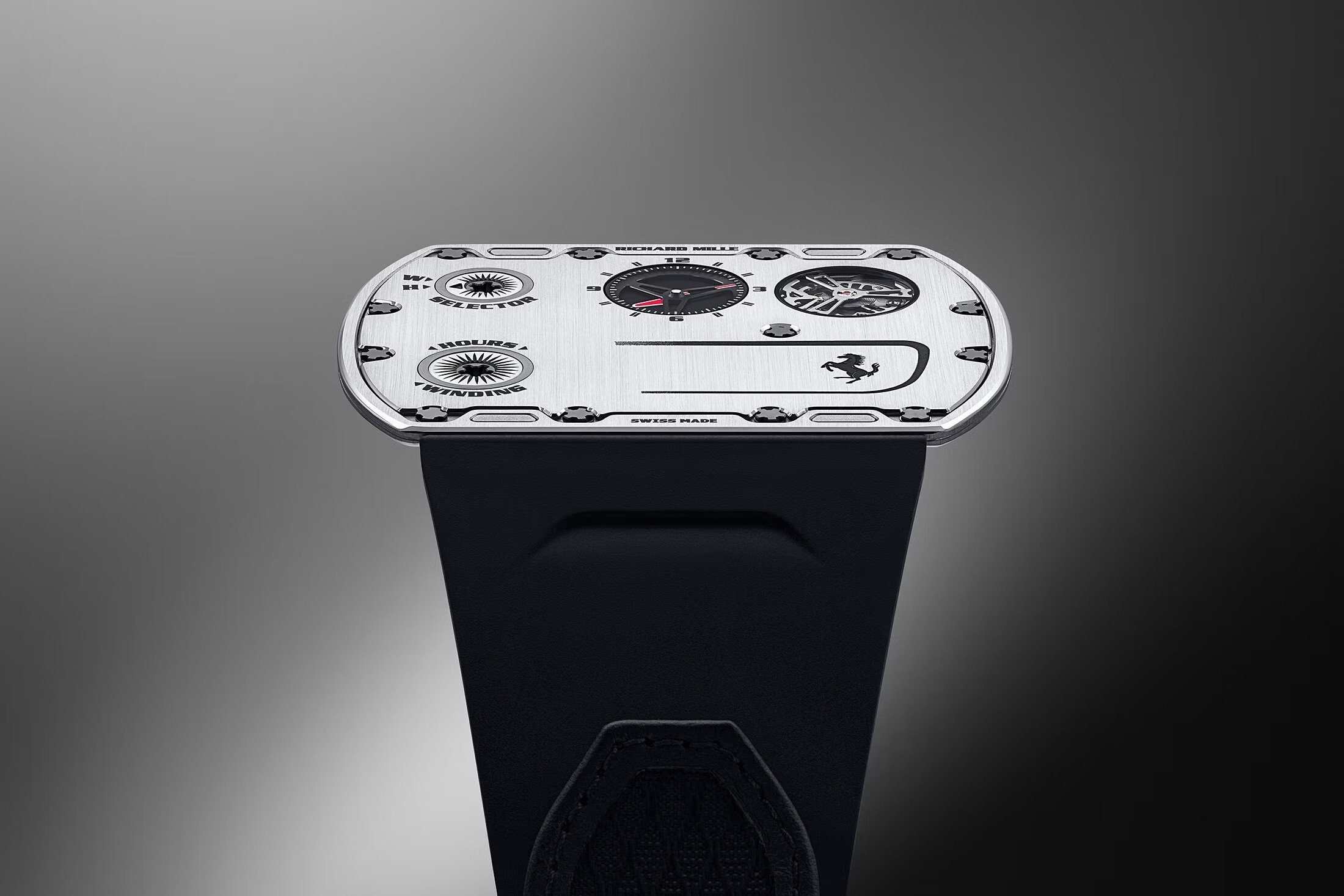 The product of many years of work, dozens of prototypes, and more than 6,000 hours of development and laboratory testing at Audemars Piguet in Le Locle, the ultra-flat RM UP-01 bears Ferrari's famed prancing horse on its innovative face, which resembles no other watch ever created.
The titanium 51mm case is water resistant to 10 meters, and the timepiece features two sapphire crystals, one over the time indicators, the hands of which are directly affixed to the wheels; the other positioned over the regulator to showcase the manual-wind movement's operation.
Mille was "determined to retain a traditional architecture in which the movement is assembled within the case, rather than a construction in which the caseback doubles as a baseplate, in order to ensure under any circumstances total shock resistance," as the brand puts it.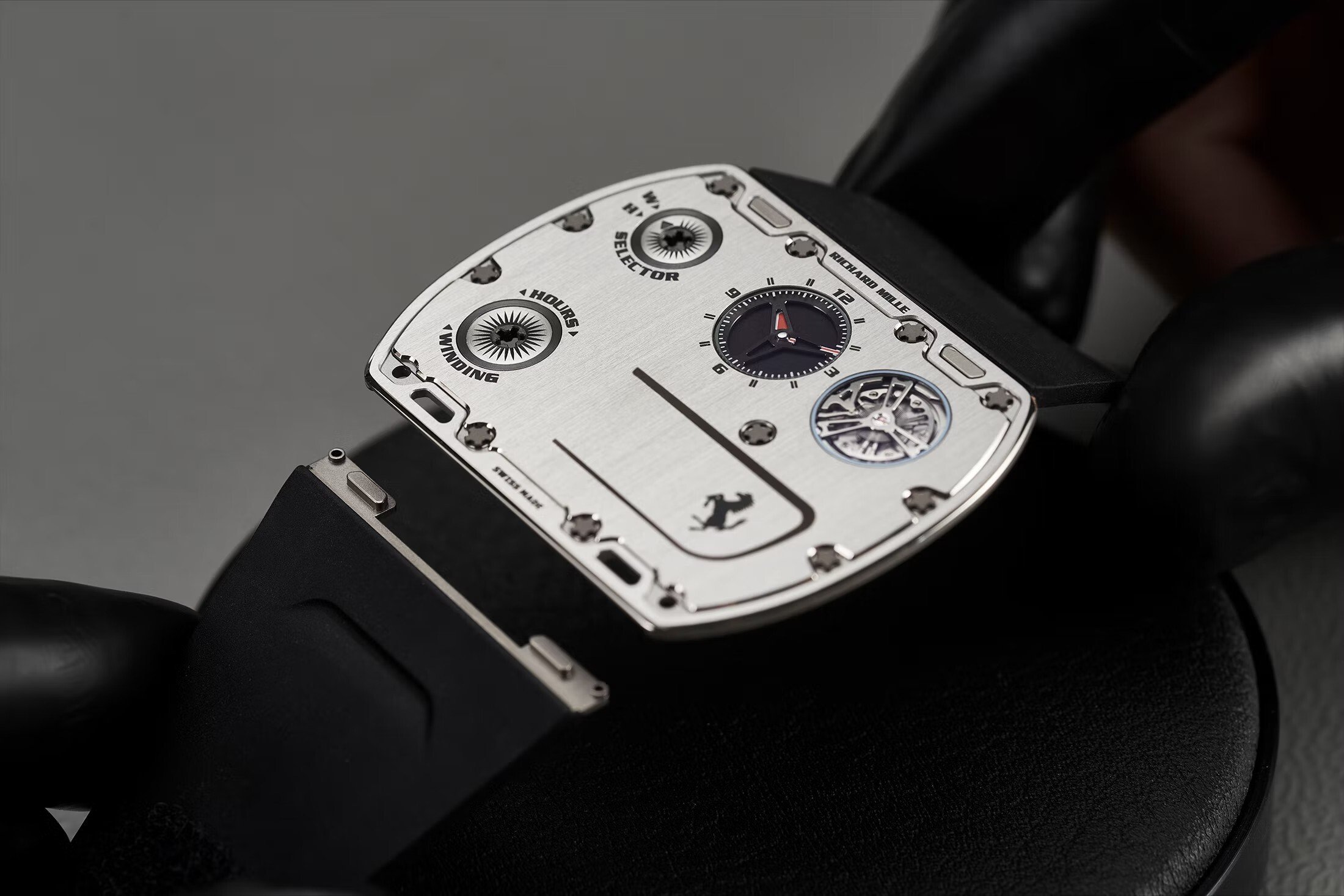 Julien Boillat, Technical Director for Cases at Richard Mille, notes that, "For such a project, it was necessary to set aside all the knowledge we had amassed over years of practice, and every conceivable standard of watchmaking.
"This is precisely what we did throughout our collaboration with the laboratories of Audemars Piguet Le Locle. Shaving off those last hundredths of a millimeter of depth was an extremely demanding and lengthy process."
Salvador Arbona, Technical Director for Movements at Richard Mille, adds that, "Even in the realm of extreme flatness, we were determined to make a watch that met the same validation requirements as all our other models. In this quest for absolute flatness, we had to offer a watch that, far from being a 'concept watch', was up to the task of following a wearer's daily life, whatever the circumstances."
Ferrari and Richard Mille announced their multi-year collaboration deal in 2021. Previously the Italian sports car legend had a partnership with Hublot that produced some pretty incredible pieces as well. Mille, known for producing "racing machines for the wrist," seems like a natural evolution for Ferrari; and has produced watches in conjunction with McLaren in the past.