The Omega Seamaster That Daniel Craig Wore In 'No Time To Die' Can Now Be Yours
An Omega Seamaster worn by Craig in his final outing as 007 will be auctioned off as part of Christie's "60 Years of Bond" sale.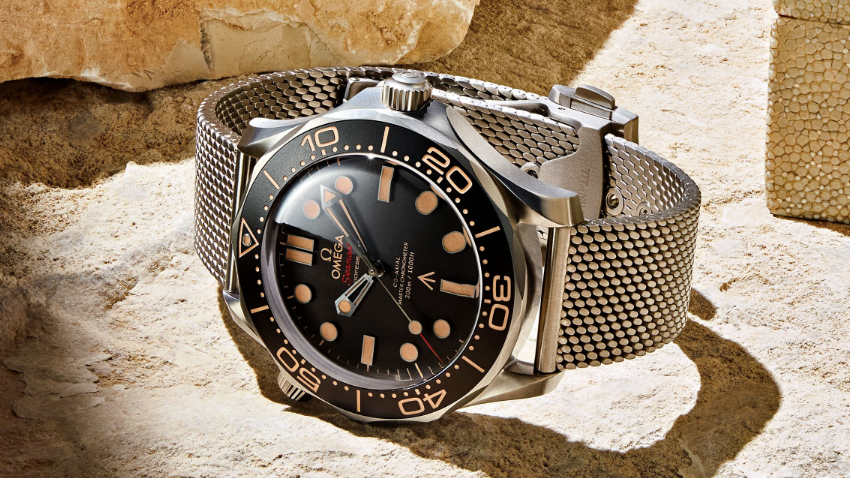 James Bond aficionados now have a better-than-ever chance to own a legendary timepiece worn on screen by the famed secret agent. An Omega Seamaster 300M 007 Edition worn by Daniel Craig in No Time To Die will be auctioned off by Christie's, and it's sure to fetch well above its asking price.
The watch is just one of the 11 Omega watches worn by Craig in his outings as Bond, but it just might be the coolest yet, which is why it earned a spot in Christie's upcoming "60 Years of James Bond" auction.
Craig famously sports the watch in high-octane action scenes, and while his watch has some explosive features (literally), the actual watch itself is no less deserving of a super spy.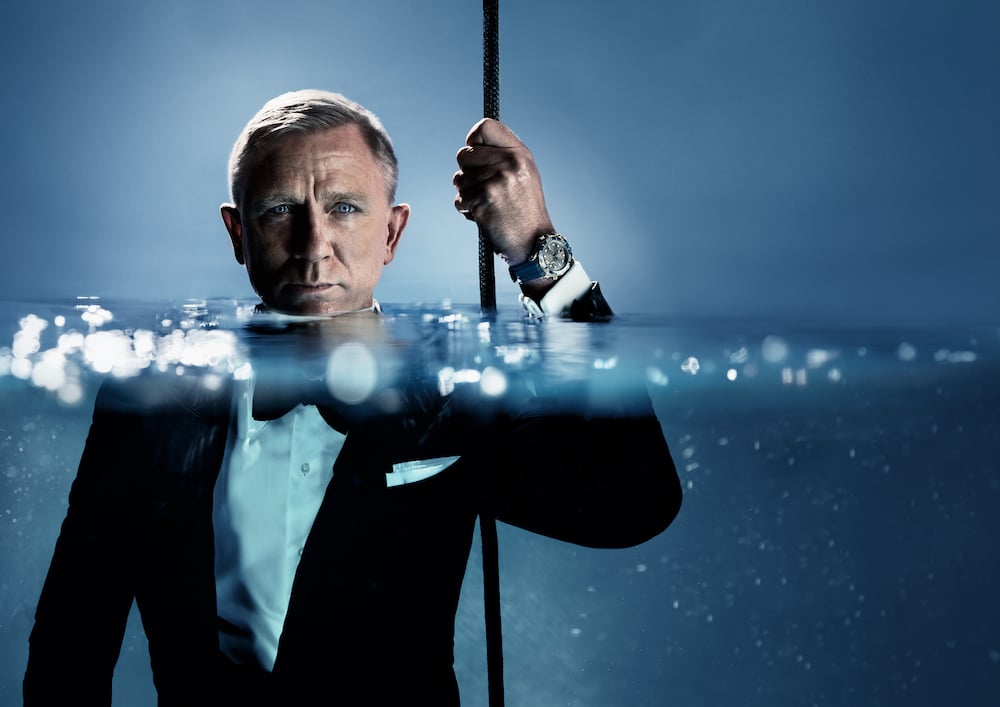 The Omega Seamaster 300M 007 Edition boasts a rugged 42mm titanium case and a dial outfitted with the British military's Broad Arrow symbol in a nod to Bond's roots.
The watch is outfitted with a durable, dependable titanium mesh bracelet for good measure.
The timepiece itself is plenty covetable, with an original asking price above $9,000, but Christie's estimates the watch could sell for as much as $24,000. If that's not enticing enough for you, the auction will also feature the opportunity to bid on an Aston Martin DB5 stunt car from Craig's final film (estimated pre-sale price: As much as $2.43 million).
Props from other Bond films, including The World Is Not Enough and Octopussy, are also part of the auction, which starts with an invite-only live auction on September 25th — and it's augmented by a public online auction running from September 15th to October 5th.
As if the last Bond film by arguably the finest James Bond ever wasn't memorable enough, the experience could be made all the more historic thanks to the chance to own Craig's coveted Omega timepiece. If you're lucky enough to be able to bid on the famed watch, thank your lucky stars (or at least, thank both Q and Omega for the ingenious watch).