The Rock and Under Armour Salute the Military With New Sportswear Collection
Dwayne Johnson's latest line of athletic gear honors the U.S. military and donates proceeds to veterans foundations and hurricane relief.
(Photo: Under Armour)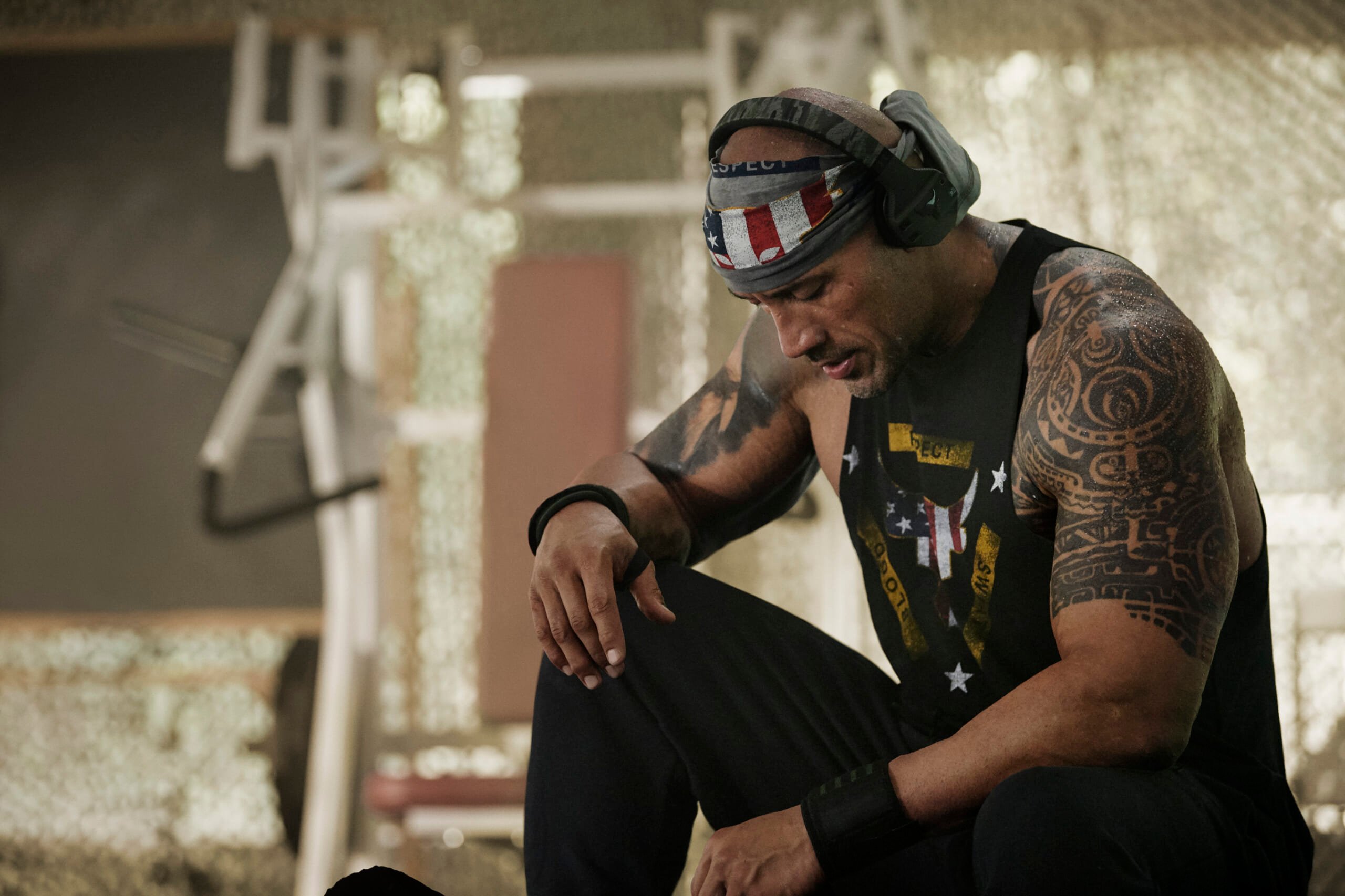 Dwayne "The Rock" Johnson is teaming up with Under Armour yet again for a new collection in his Project Rock line that drops November 8, with pieces that honor veterans and all those who serve and have served.
The official press release reads:
Dwayne and Under Armour have a shared respect for first responders and the incredible men and women of the United States military – everyday citizens willing to sacrifice everything for the greater good of their brothers and sisters.

This Veteran's Day, Dwayne and UA are launching the newest capsule from the Project Rock collection as part of the UA Freedom initiative.
The Veteran's Day collab features a new camo colorway of the the Project Rock 1 sneaker, which sold out in 30 minutes a few months ago when it first launched.
The sneakers have reinforced heel support, a rubber sole for traction, and a snug compression-like knit upper that wraps around the ankle for support.
There's also a camo colorway of Under Armour's wireless sweat-proof gym headphones, which have an anti-slip and sweat-resistant liner on the ear pads to keep them in place.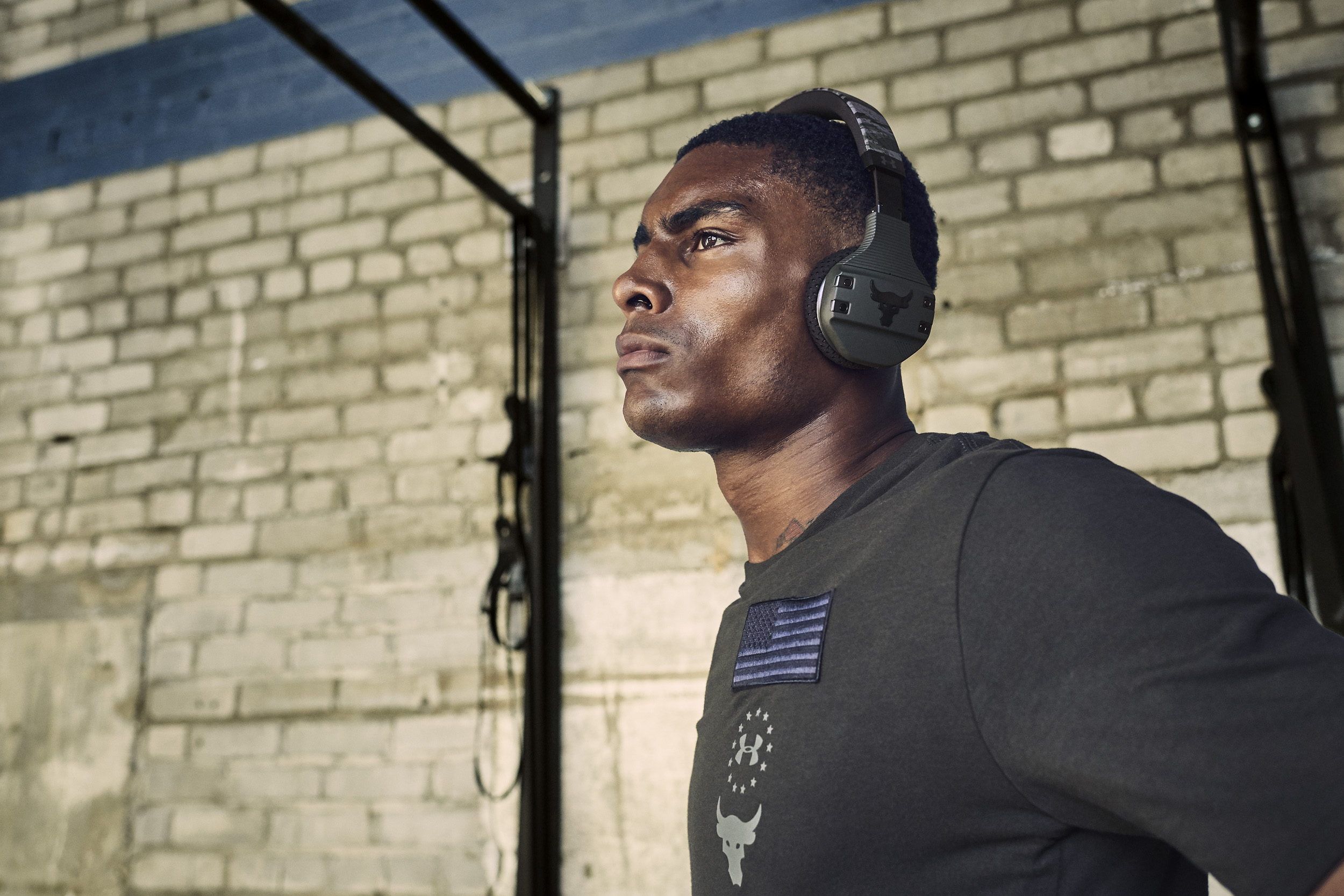 Other items in the capsule include training gear like sweatpants, t-shirts, hoodies, and a rugged camo gym bag, all with a military aesthetic of black, grey, and olive tones.
The apparel is emblazoned with The Rock's motto "Blood, Sweat, RESPECT" as a nod to "the sacrifices and bravery of those selfless individuals who fight to protect our freedom."
The Veteran's Day collection supports Team Rubicon, which is a veteran service organization that aids in disaster response, and will help the victims of Hurricane Florence and Hurricane Michael. 
It's no secret that The Rock loves the great U.S. of A. and is beyond proud to be an American — He's even toyed with the idea of running for President, albeit not in 2020. 
Speaking to Vanity Fair, he said he has "so much respect for the position. It's something that I seriously considered. What I need is time to go out and learn.
"It's a position that requires years of hard work and experience to learn the skills. There's a lot of ground to cover, and due to my schedule, it's not possible in 2020."
Well, what can I say? The Rock is one powerful dude. The highest-paid actor in Hollywood, potential future President of the United States, and avid military supporter. Yep, this man can do it all.