This Coveted Patek Philippe Nautilus Is Now Selling For 1,300% More Than Its Original Retail Price
The exceptional olive green timepiece is one of the best watch investments ever.
Some watches defy convention and inspire fervor right off the bat, and some climb to an even loftier summit — take the ultra-rare Patek Philippe Nautilus in a striking olive green color, which is now going for an average of about $497,000 on the secondary market.
Officially, that means it's reselling for 1,300 percent above its already impressive $35,893 retail price.
The Patek Philippe Nautilus carries on the horology giant's tradition of handsome, stylish precision watches, but this model — officially known as the Ref. 5711/1A-014 — has something else going for it that might explain its impressive resale price.
The Ref. 5711 was actually discontinued by Patek Philippe last year, but not before they released a vivid Tiffany Blue take on the style.
That means the Ref. 5711/ 1A-014 is plenty rare, least of all in an olive green sunburst design that was the first of its kind for the silhouette.
Reports noted that last summer, the rare, premium style was retailing for about 1,000 percent above retail — as time goes on, the timepiece only gets more rare and more covetable.
There's hope yet if you have designs on getting a Patek Philippe Nautilus in a striking olive green on your wrist — some watches fetch less than the average $497K resale price tag (try about $442,000).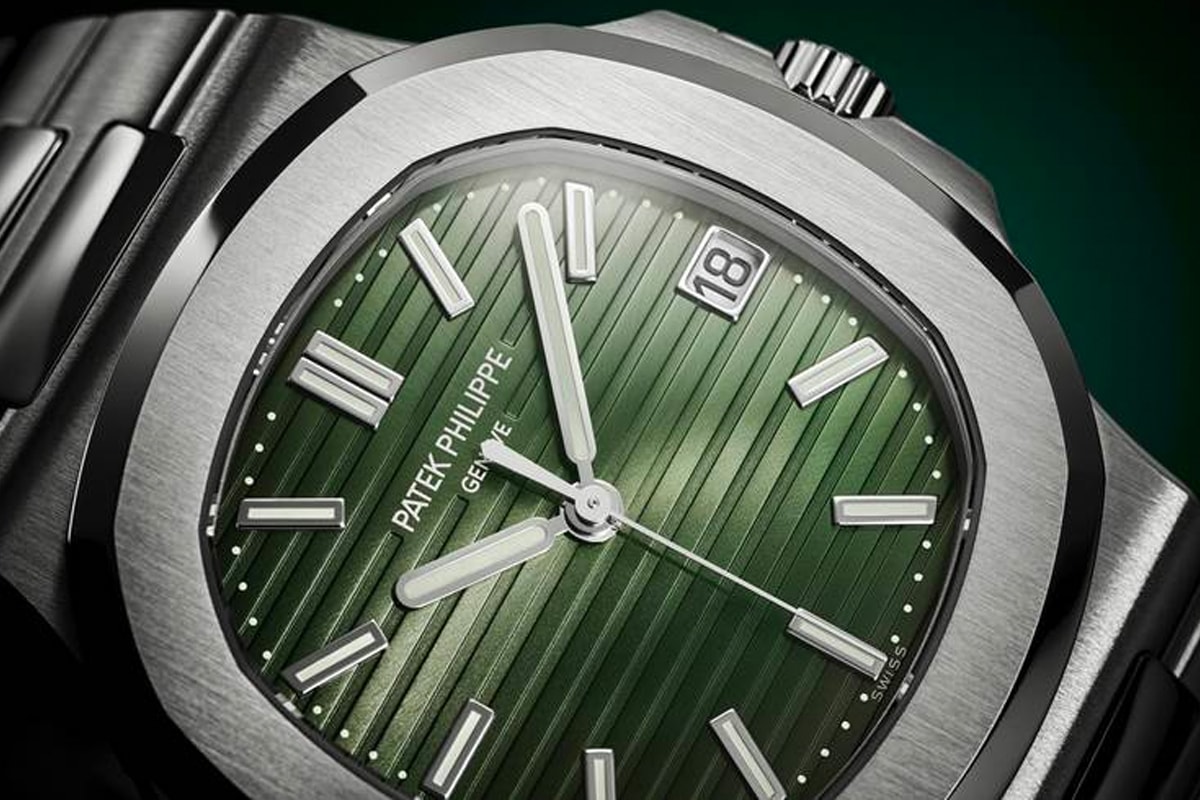 The watch appears to be worth every penny, at least on the surface, with a visually striking dial, Patek Philippe's signature and distinctive case design, and stainless steel construction (plus, the company's famously precise movement housed within this handsome watch).
There's no telling where the market might go for one of the more rare examples of the Nautilus from Patek Philippe, but one imagines it'll only head in one direction: Upwards and ever higher.