This Stylish Superyacht Was Designed By Giorgio Armani
The famed Italian fashion designer says the 236-foot-yacht brings "aesthetics and functionality together in a natural and elegant style."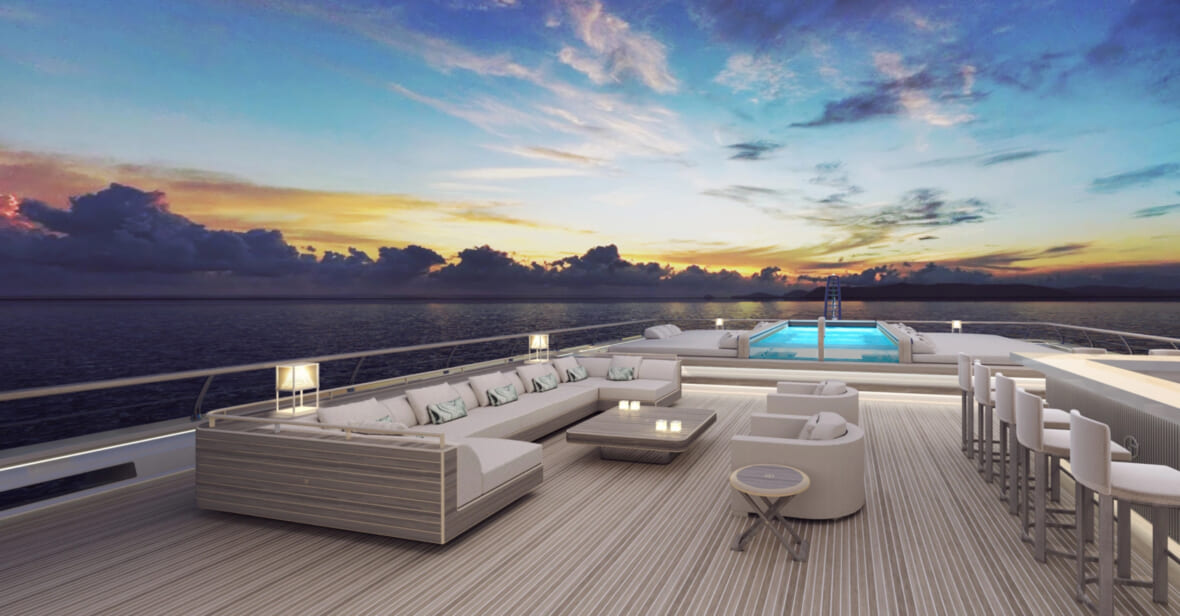 A luxurious approach to designing and crafting clothes tends to shine through in plenty of other areas, including a general taste for excellent design–but designing a superyacht is another endeavor entirely, as Giorgio Armani just announced with the Italian Sea Group.
The unveiling of plans for the already-under-construction megayacht helped kick off Armani's latest Fall/Winter 2023 fashion presentation in Milan, and if an early look is any indication, the luxe designer's magic touch has struck again.
The 236-foot Admiral motor yacht blends Armani's passion for the sea and design itself, he told a crowd of journalists, VIPs and friends of the brand at the Milan event.
"With this new collaboration, I have extended my idea of furnishing and decor to the nautical world, in which — just as in fashion — aesthetics and functionality come together in a natural and elegant style," Armani said, according to WWD.
Incredibly, the superyacht (which is set to be delivered in early 2024), already has a buyer, and there are plans for a second Armani-designed superyacht as part of the program.
The yacht itself blends handsome, timeless earth and beige tones with opulent fixtures, luxe seating and touches like an on-yacht gym and a vast deck with sea-to-skyline views.
Armani's passion for the ocean runs two deep: He has two personal megayachts of his own, and he helped oversee the furniture and design within both.
With this new superyacht, Armani showed off his prowess in similar fashion to last year's Armani/Casa collection of luxurious and distinctly "Armani" home furnishings: Think sophisticated, eye-catching and with an emphasis on geometric shapes.
Details are scarce on the buyer of the first Armani-designed yacht, but one thing is certain: There won't be another yacht on the planet quite like one designed by the famed fashion maestro.