Timberland's Rugged Fall Collection Goes Way Beyond Boots
It's time to kick things up a notch.
Timberland's new fall collection shows that the iconic outdoor brand is back with a more fitted, upscale and better-crafted approach to apparel and accessories that goes beyond bulky boots. 
Versatile layering pieces, heritage waterproof leathers and vintage finishes also hit the mark for the perfect mix of performance and style.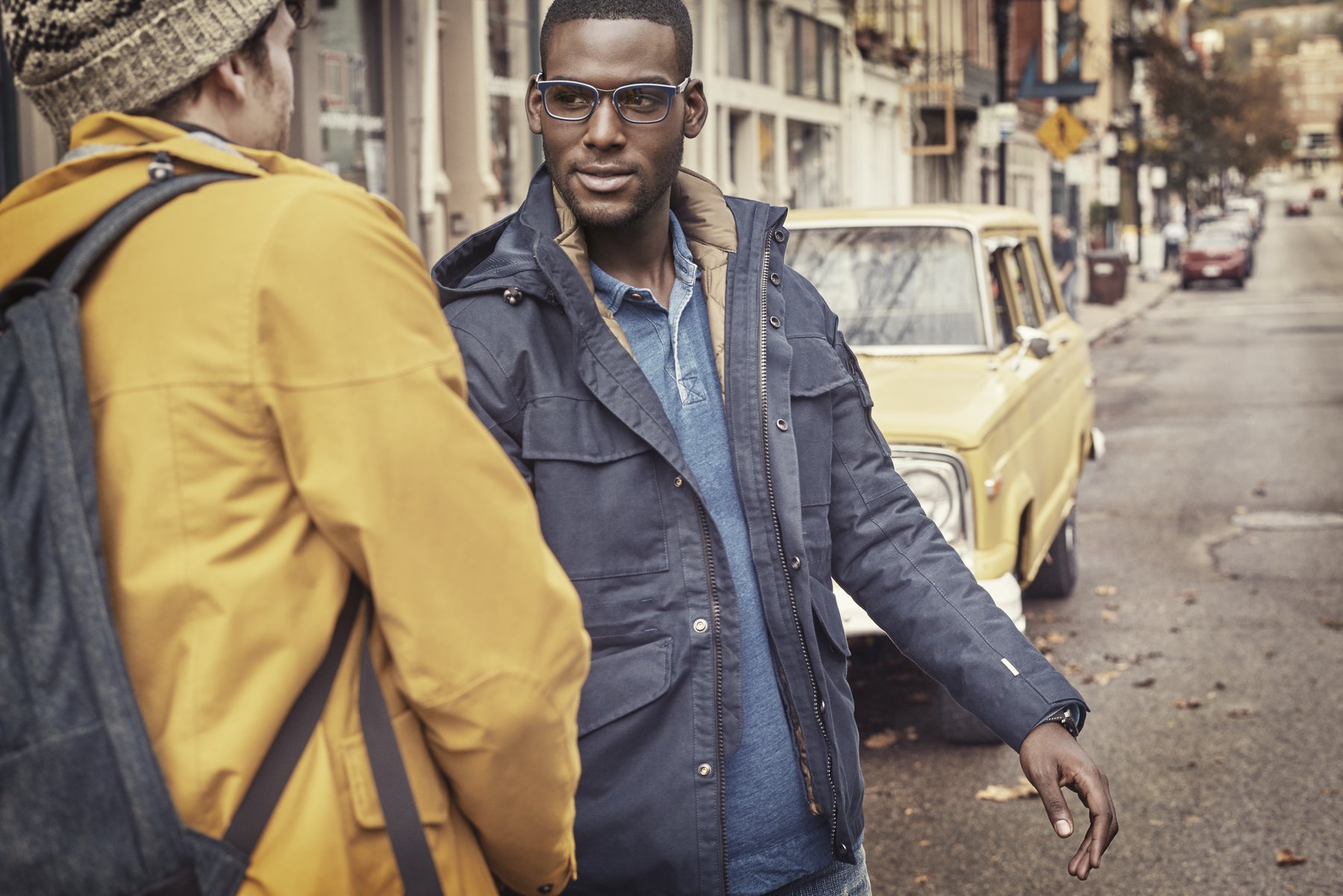 The new fall collection "blends traditional artistry with cutting edge craftsmanship" with distressed materials and modern interpretations for an up-to-date take on Timberland's classic trail-worthy designs. New technology  like SensorFlex™ and DryVent™ waterproofing is "quietly expressed."
The brand is also now using more renewable, organic and recycled materials than ever before. And the Timberland Boot Company, launched in 2007, is the pinnacle of the brand, made in America using the finest Horween leather.  New styles include the Smuggler's Notch, fashioned after what bootleggers wore during Prohibition.
On the outerwear front, Timberland's Compatible Layering System offers the ultimate in versatility. For both coats and boots the brand uses innovative fabrics, including breathable wool, waterproof material, and classic leather with distressed finishes on some pieces. Hey, it's never too early to start thinking about your fall wardrobe.