Timex's Allied Tide-Temp-Compass Is A Tough, Affordable Adventure Watch
Rugged up your wrist.
TIMEX
When will Timex get its due? Since the 1850s, the Connecticut-based watchmaker has been turning out consistently reliable timepieces that looked good and remained affordable. 
They have, admittedly, released a ton of watches over the years, and filling the market like that might explain the brand's everyday wear rep (which may be changing!)—but look at a watch like the beautifully utilitarian 45mm Allied Tide-Temp-Compass.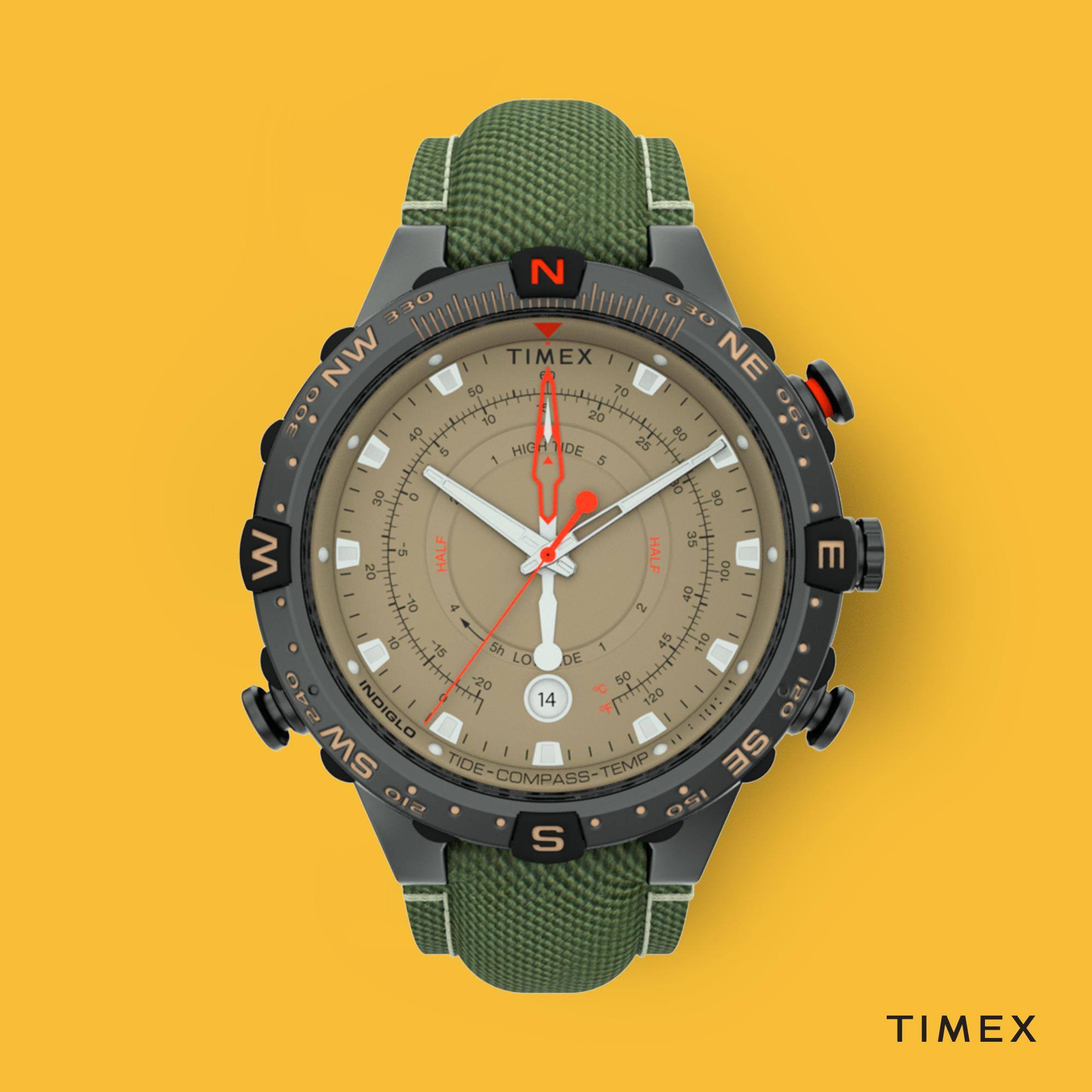 You might realize it's just possible watch lovers, at least, kind of take Timex for granted.
Check out what the Tide-Temp-Compass gives you, drawing as it does on past Timex utility pieces like the Expedition and Intelligent Quartz Tide Temp Compass:
A 316L stainless steel case with a rotating steel bezel.
Reinforced mineral glass dome with anti-glare coating.
A fourth hand that goes with the tide tracker, digital compass, and temperature sensor.
Fabric straps.
An Indiglo dial.
And of course since this is Timex, the Allied Tide-Temp-Compass comes in three colorways designed to go with everything: Gunmetal and tan, gunmetal and blue, and black. 
Check it out if you're looking for a timepiece that will handle key functions you might expect from a smartwatch with all the practicality and durability of a classic Timex. 
You can buy it today on Timex.com for $189.