The Timex S1 Watch Is An Upscale Automatic Stunner
It's been dubbed "the most 'Timex' Timex watch ever made."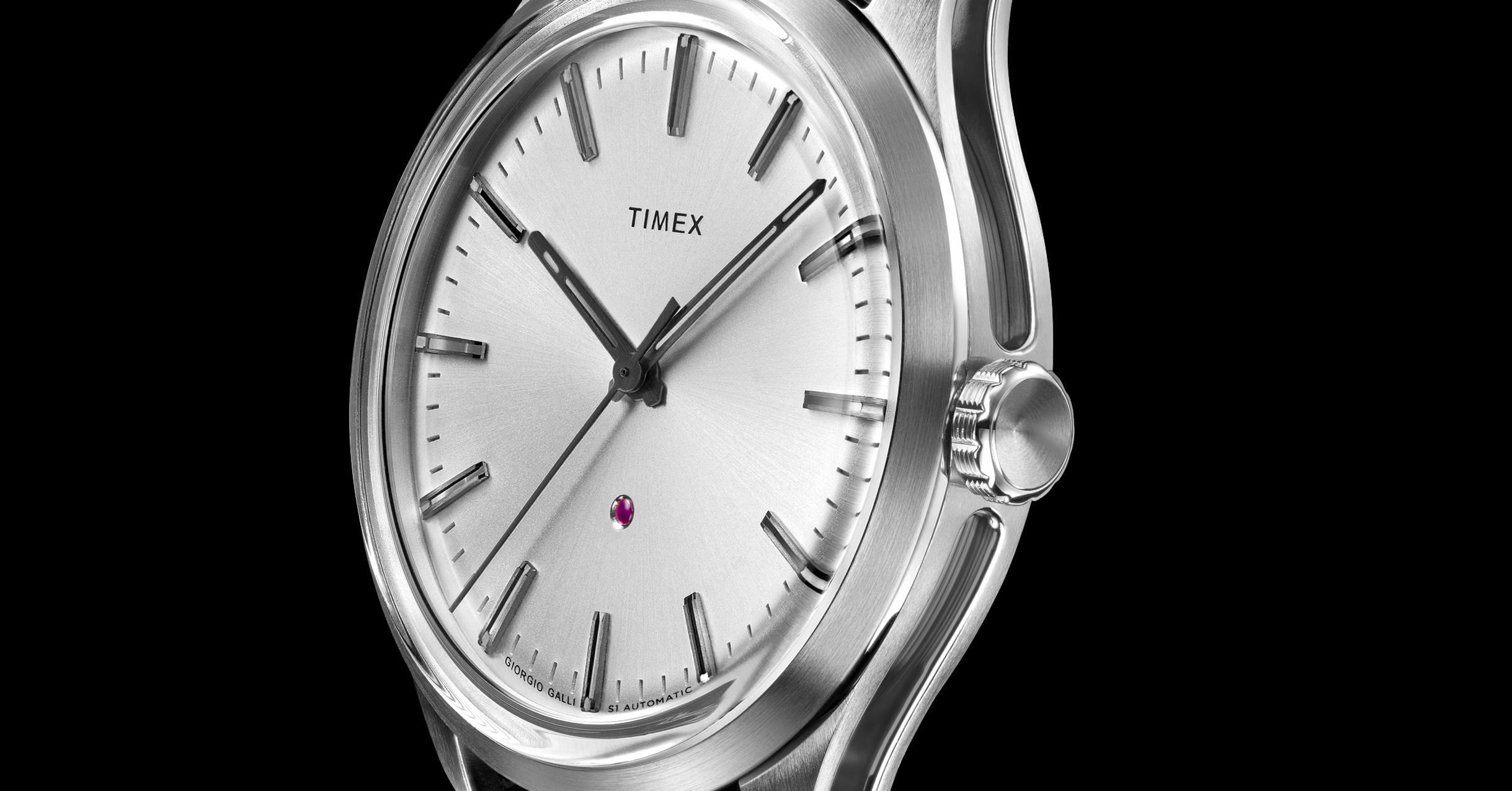 Timex
To mark the brand's 165th anniversary Timex announced today that its Milan-based Design Director Giorgio Galli has created "the most 'Timex' Timex ever made."
In a release the company said the S1 Automatic is the product of Galli's artistic sensibilities and his originality—with it, he seeks in part to tell the story of his long partnership with Timex.
"To me, Timex is different from any other brand," Galli said, "… it stands for independence, timeless beauty, quality, and incredible value." 
Galli also said that to "sculpt the legacy of this iconic brand has been a joy, and I'm honored to put my name on the first of many timepieces in this new collection."
The S1 Automatic is a fine example of a venerable watch company synthesizing its years of expertise to produce a timepiece that reflects artistry through its minimalism. 
Here are some of the details you would never think about with the S1 on your wrist but make it a premium watch:
24-jewel automatic movement
Custom-designed case and crown
A subtly domed dial
Tough rubber strap meant to last the life of the timepiece
Timex and Galli were partly inspired by the resurgence of old-fashioned watchmaking, which has led to a profusion of automatic watches after years of what watch aficionados sometimes call the Quartz Crisis. 
It's true that there are automatics in some of Timex's classic lines like the Marlin and the Waterbury, but Giorgio Galli says that the "S1 bends the rules of classical watch design into an avant-garde interpretation."
He also said S1 Automatic is "a tribute to the history of Timex, as well as a look ahead to the chapters yet to be written."
The S1 is planned to be just the first in a line of watches created by Galli. It is available online now at Timex.com for $450.