6 Stylish Timex/Todd Snyder Timepieces That Will Upgrade Your Watch Game
Get 15% off these handsome everyday watches with Maxim's exclusive promotional code.
When designer Todd Snyder started up his eponymous menswear line, he rekindled an old relationship he'd established during his days at J.Crew—with venerable watch giant Timex.
The stalwart watchmaker, which has been manufacturing affordable timepieces with a distinctly American heritage since the 1800s, is suddenly all the rage. Watch snobs buzz about Timex x Todd Snyder collaborations the same way streetwear obsessives do about the latest Supreme release.
There's a recognizable aviation influence on many of these trendy Timexes, replete with nylon straps and prominent Arabic numerals, while a few are also outfitted with handsome Red Wing boot leather. And with all of them clocking in at less than $200 each, they're one of the best-looking and most affordable everyday watches you can buy.
What's more, you can get 15% off all Timex, Todd Snyder + Champion and Todd Snyder goods with Maxim's exclusive promotional code: ToddSnyderTimex15.
These seriously eye-catching timepieces will deliver a visual boost to any man's ensemble.
Here are six of our favorites. Click on the title to order yours today with Maxim's discount code. 

Inspired by 1970s military-spec watches, this style boasts vintage dial artwork, a stainless steel case and a modern-looking olive green nylon strap. 

This watch is a stylish ode to Monaco casinos and 1960s and 70s Formula One drivers, all wrapped up in a black-finished case and sharp nylon strap.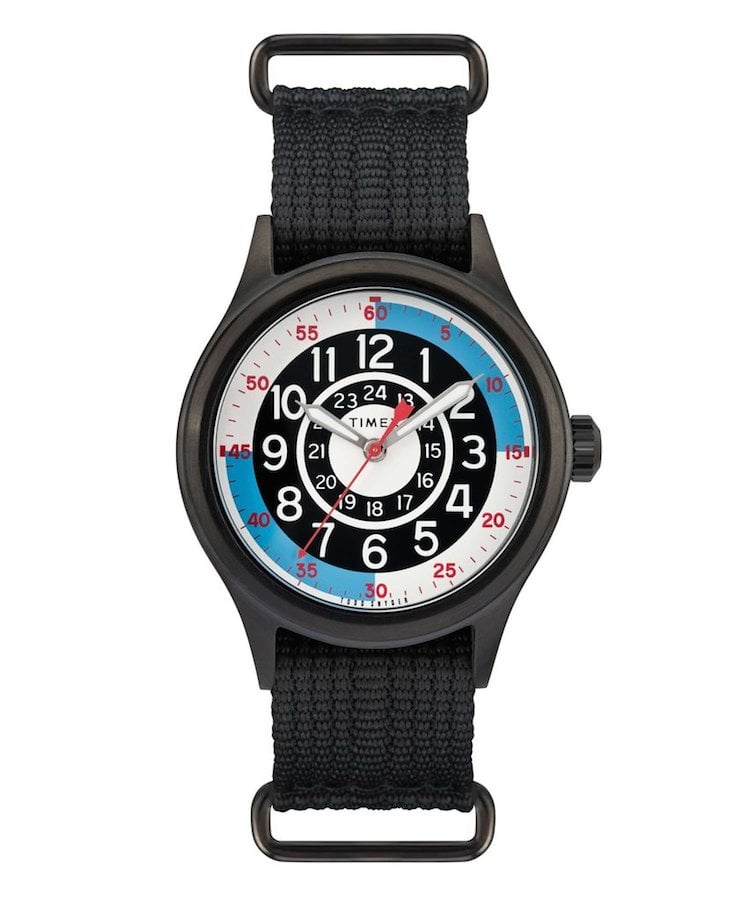 Based on an old bullseye design from a vintage Timex model, this watch brings things up to date with a 40mm face and quartz movement. If you dig the classic mod look mastered by British rockers like Keith Moon and Paul Weller, this one's for you. 

Also inspired by 1970s military-spec watches, this model stands apart from the more limited-edition Military Watch with its canvas strap. 

Red Wing and Timex are a match made in heaven. The leather strap is crafted by the same tanners that make those ruggedly stylish Red Wing shoes and boots. It's also available in 40MM.

This model is much like the previous model, but the Red Wing leather is in a more muted tan color, which beautifully offsets the olive green markings on the dial. You can also get it in all-black.
Shop them all on the Todd Snyder website. And act fast because our promotional code won't last forever.