Timex Unveils 5 Cool New Watch Collabs at ComplexCon
From a retro Pac-Man tribute to wild watch face covered with snarling wolves.
Timex
ComplexCon, which bills itself as "the future made physical," was held in Long Beach, California on November 2nd and 3rd and featured major drops in sneakers, clothing, and accessories—like this new line of Timex exclusives that will put you in a time warp right back to the best parts of the 1980s.
If you grew up in the 80s these watches will give you a warm glow not unlike the one you recall from a PAC-MAN video game console standing in your local arcade in 1980.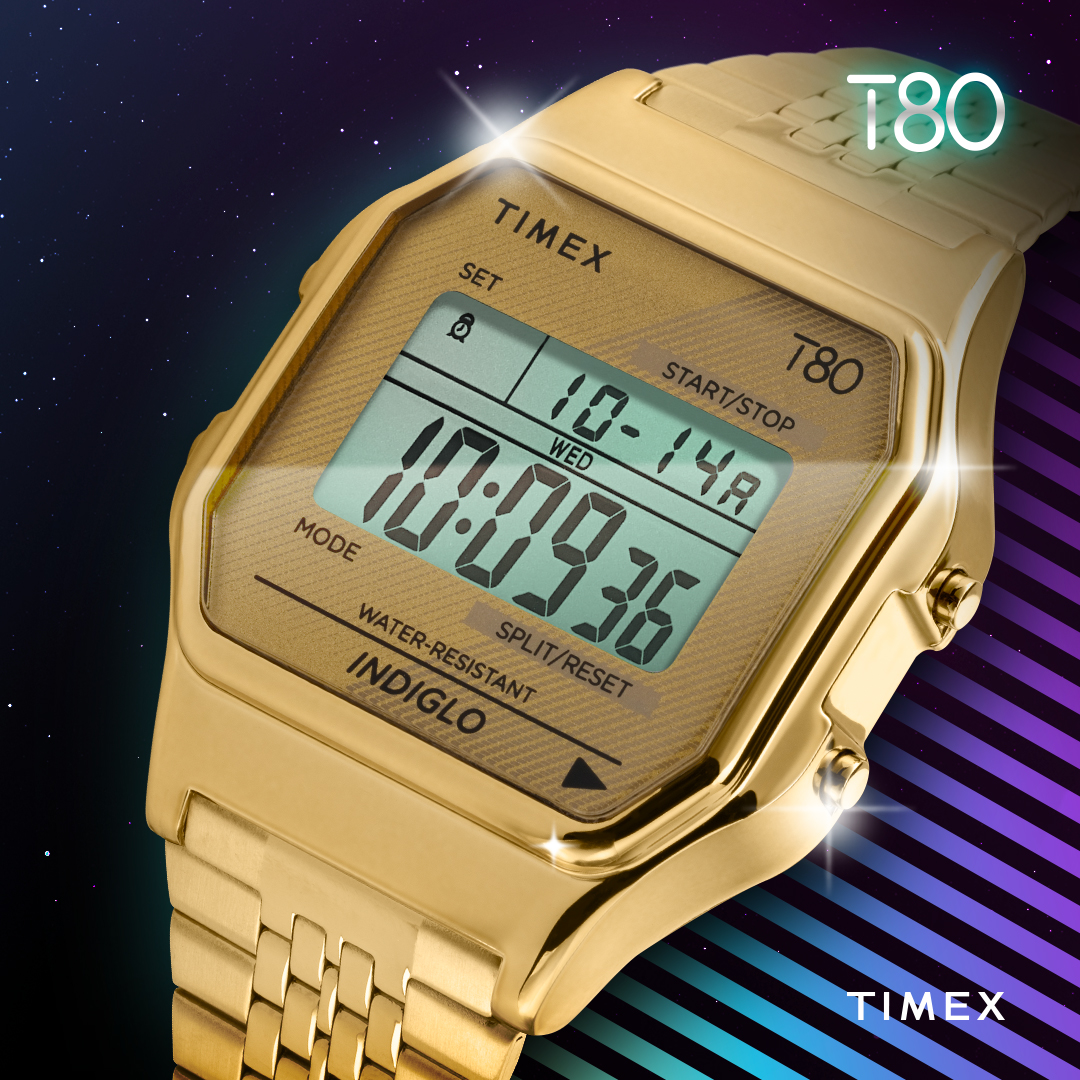 At ComplexCon Timex actually operated an arcade for attendees, and it was dedicated to the re-release of its T80 digital watch. 
But the T80—often the first real watch for a lot of people coming of age at the time—wasn't the only timepiece revealed in Long Beach. 
Timex has been partnering with killer brands like SUPREME, Todd Snyder, and Mr. Porter for a while now, and its ComplexCon releases were all in that same kind of collaborative spirit:
Timex T80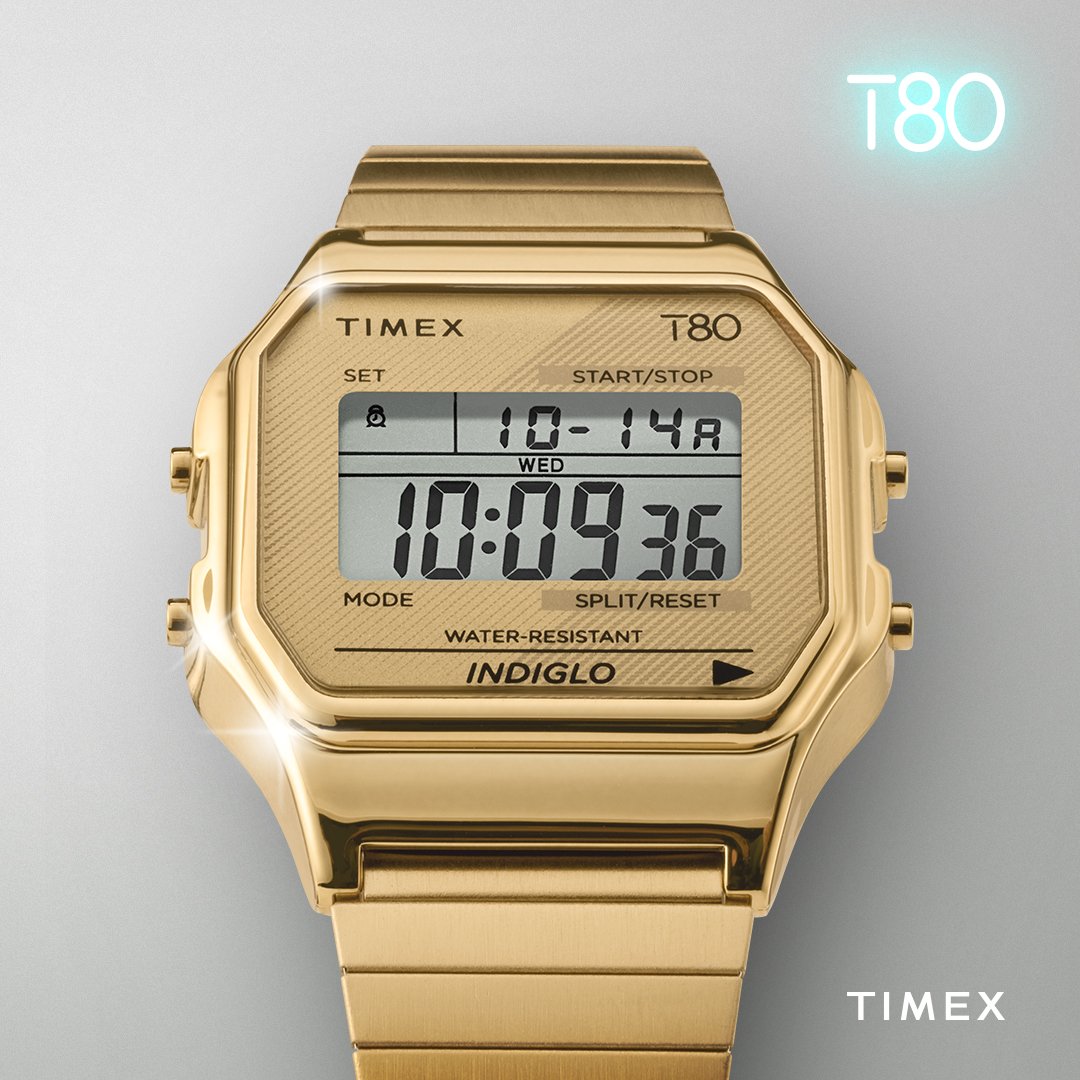 These are new versions of the '80s digital classic T80. Timex says they come in "a variety of colors" and have both matching bracelet and band options. They run from $59 to $65 on Timex.com.
PAC-MAN™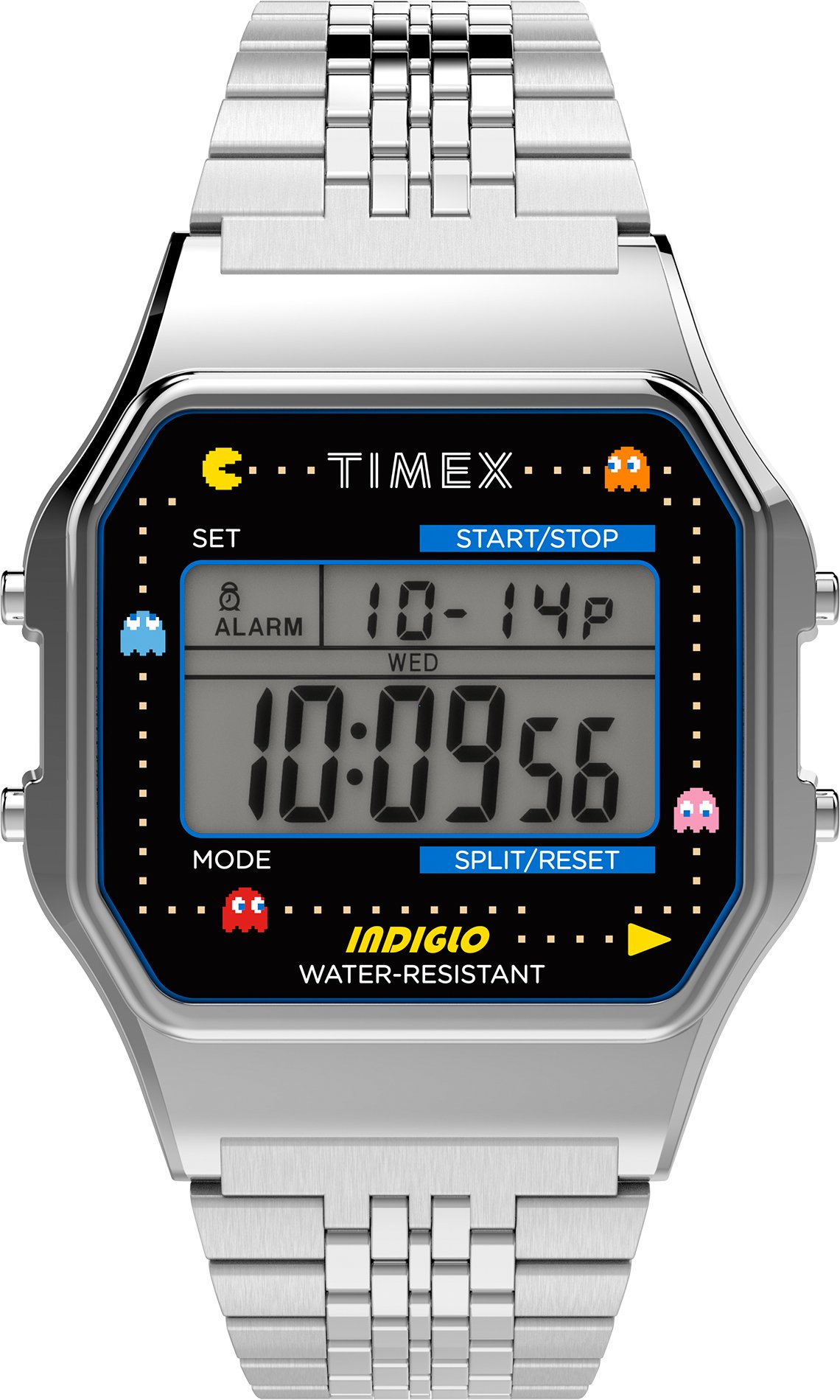 At this writing the PAC-MAN™ is sold out at Timex.com. It's a digital watch with T80-style looks but to mark PAC-MAN's legendary status as an arcade fixture it features familiar art from the game. It's not playable, but it will have you ready to gobble ghosts. The PAC-MAN is sold out but you can get on a list for availability. It's a very reasonable $79.
GREATS x Timex
The Timex collab with the GREATS sneaker brand has resulted in this rugged Navi, which was designed for casual use but has a tough dive watch feel. The strap is crafted from recycled material, according to Timex, and overall it has the look of a watch that goes great with jeans when hanging out but can handle whatever you throw at it. These go for $149.
Alpha Industries x Timex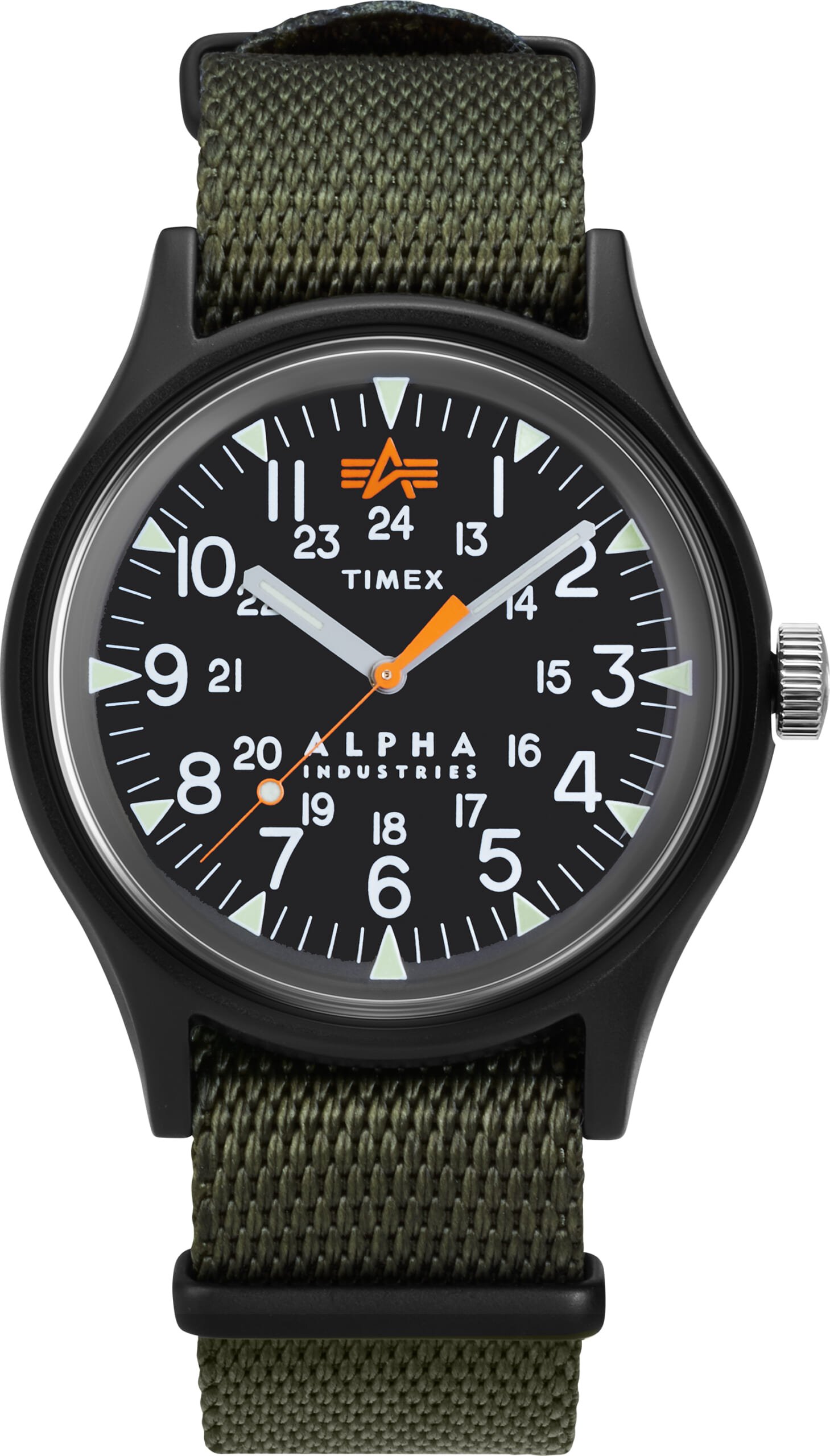 In partnership with Alpha Industries, Timex has issued this classic throwback. It has a practical design in line with Alpha's and Timex's shared history of manufacturing military clothing and accessories and the kind of tough construction you'd expect from a timepiece made with soldiers in mind. Alphas cost $120 on Timex.com.
Raised by Wolves x Timex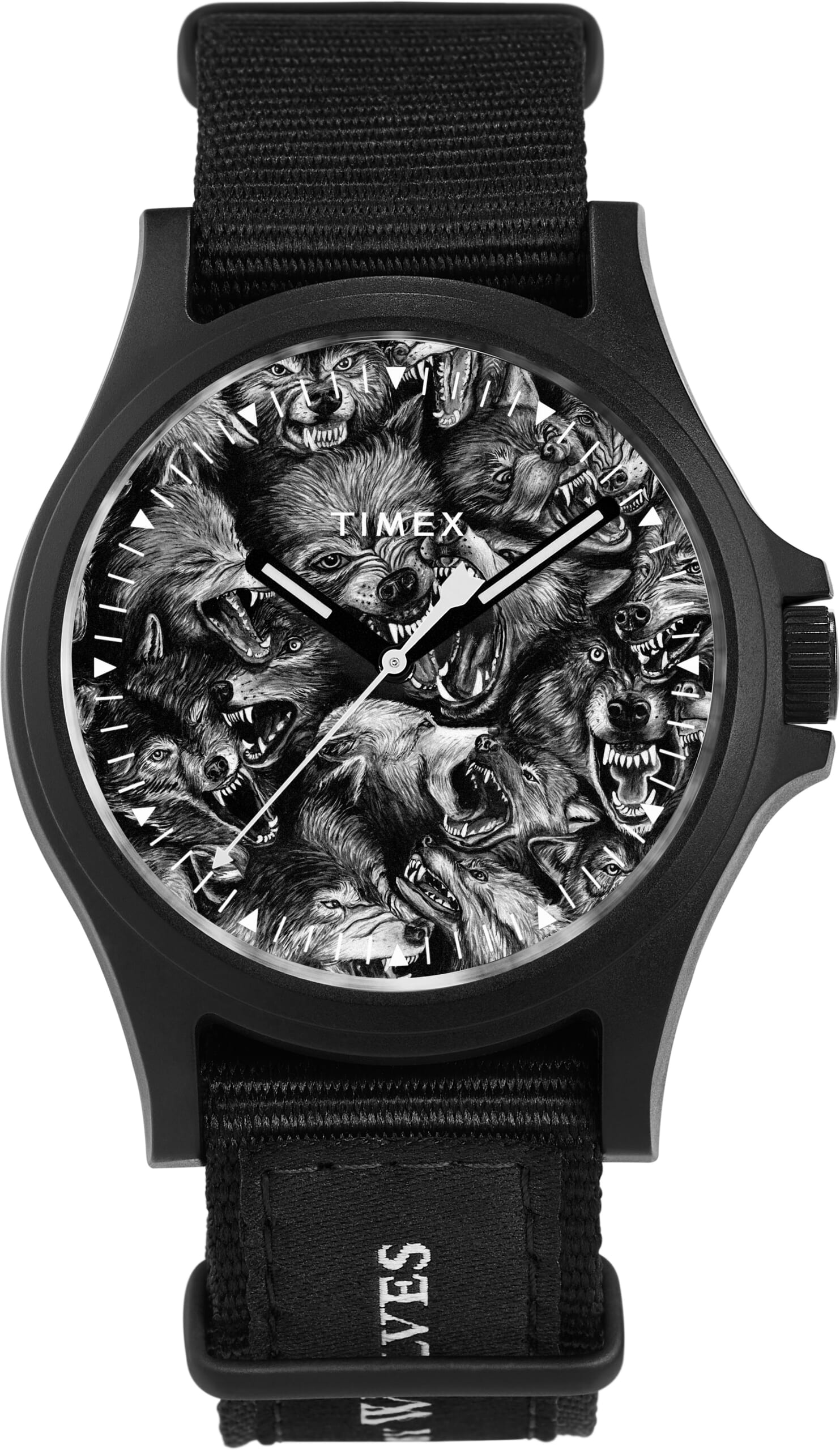 Teaming with Canadian streetwear specialists Raised by Wolves, Timex took its classic Acadia design and added a heavy metal riff of an image to the dial in the form of a snarling wolf pack. For a little extra magic, the wolves glitter when the wearer activates the watchmaker's signature INDIGLO® backlight. Get it on Timex.com for $95.