Todd Snyder Just Launched His First-Ever Cologne
The groundbreaking fragrance is inspired by the sea, sand dunes and salt air.
Famed American menswear designer Todd Snyder has long been on a mission to take over your closet, from your sunglasses to your footwear, and that mission now extends to the scent you wear every day.
The award-winning designer just released his first-ever fragrance, "Young Dunes," and he couldn't have picked a better partner in the approach: Brooklyn perfumers D.S. & Durga helped Snyder bring his vision to life.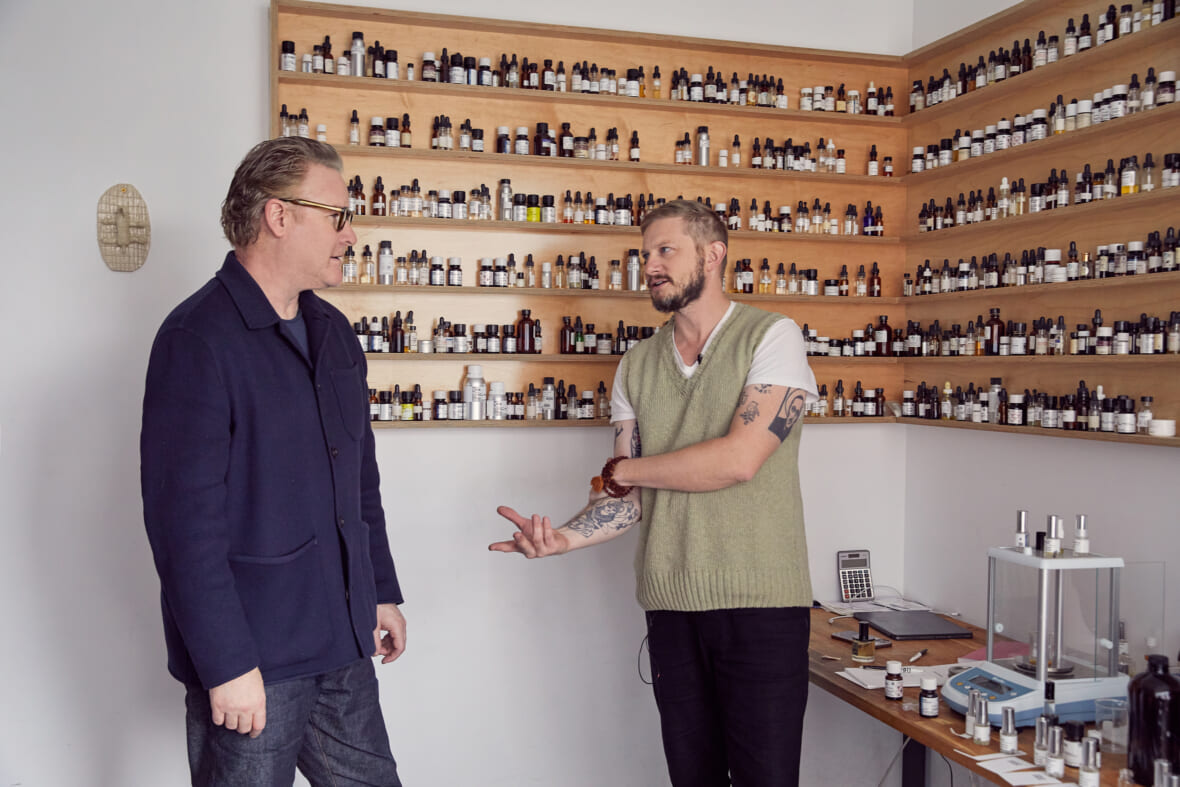 Snyder worked closely with D.S. & Durga co-founders and personal friends David Seth Moltz and Kavi Molt to hone in on the scent's unique character, inspired by masculine citrus aromas that called back to '90s fragrances.
The trio's shared love of East Coast beaches also drove home the finer points of the scent, including beach heather, yellow lavender and sea iris.
As Snyder says, "Young Dunes can be worn by all."
The partnership dates back to 2017, when Snyder started carrying D.S. & Durga fragrances in his handsomely appointed stores — which now stretch from the East Coast to Los Angeles.
The scent evokes Snyder's early days in New York City, when the beach quickly became an escape from the hustle and bustle of city life.
"Coming to these beaches, it's amazing how much it becomes a part of your life," Snyder said. "And you suddenly become dependent upon it. It's almost like safety in a way…I feel anxious if I can't get to the beach."
The fresh, invigorating scent of the beach owes its distinctive approach to the use of East Coast beach herbs, David Moltz noted.
And the end result is a further extension of the fast-growing Todd Snyder brand. Starting today, the effervescent fragrance at Todd Snyder stores and online at the brand's Web site for $190.