Timex and Todd Snyder Team Up Again For 3 New Watches
Which retro-inspired timepiece is your favorite?
It's about time.
Todd Snyder and Timex are bringing back two of their most coveted timepiece collaborations, with some new style flares to boot, as well as dropping a third—the first digital watch of their partnership.
Shop all their stylish and sensibly priced watches on toddsnyder.com, and check out our favorites of their past collaborations (full admission of bias). 
While you've likely already seen the watches of this so-called "Reissue Collection" before, there's still ample reason to get excited over their collective comeback.
Shop all three, below. Which are you most excited to see again?
Fans of military-spec watches from the 1970s will pine after this re-release, which features a vintage-style dial, 40mm case and a militaristic olive green strap. They're clean and contemporary-looking enough for civilians too.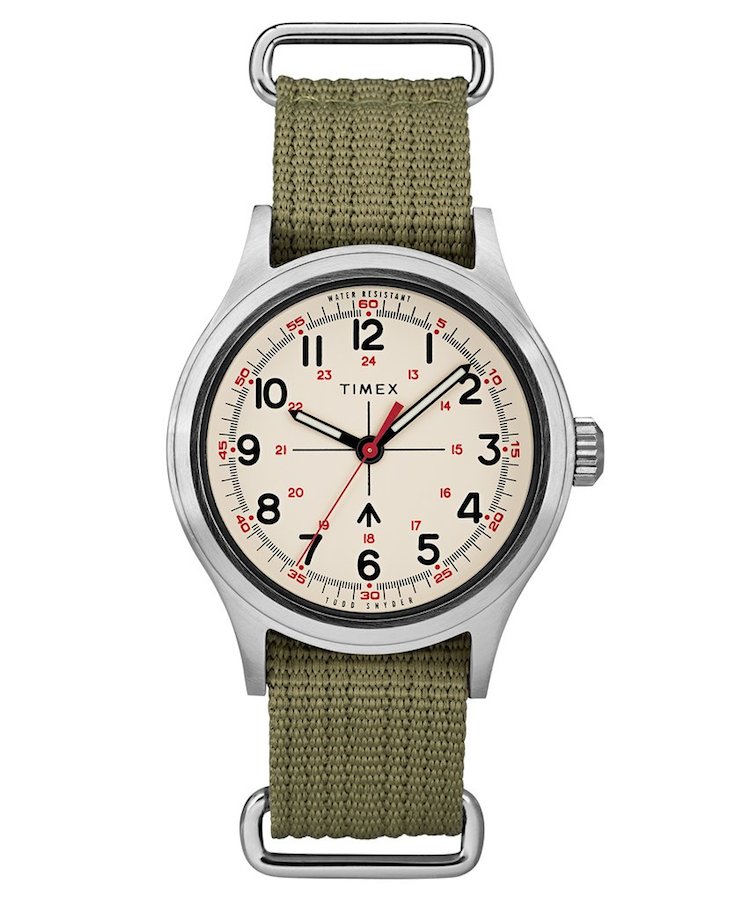 Todd Snyder said in a statement it marries "incredible historical references, military-inspired styling and impeccable yet understated workmanship that works for any occasion."
The Mod watch, which came in an eye-popping black-and-red dial and gray strap, is now mean in green. The red has been swapped for an olive shade, which stands out against the black nylon strap. Swap it for a camouflage strap for a full-on militaristic mode.
"When I discovered a vintage 1970's Timex with that striking bullseye graphic, I knew I wanted to work with the talented Timex design team to put my own modern spin on it to create a bold new design," Snyder said in a statement.
Todd Snyder finally got his hands on a classic—a Timex collaboration with Ironman Triathlon that was a hit among athletes, soldiers and police officers when it first dropped in 1984. Its waterproof design and digital time teller are still going strong, but Todd gave it his own touch with a larger dial and face.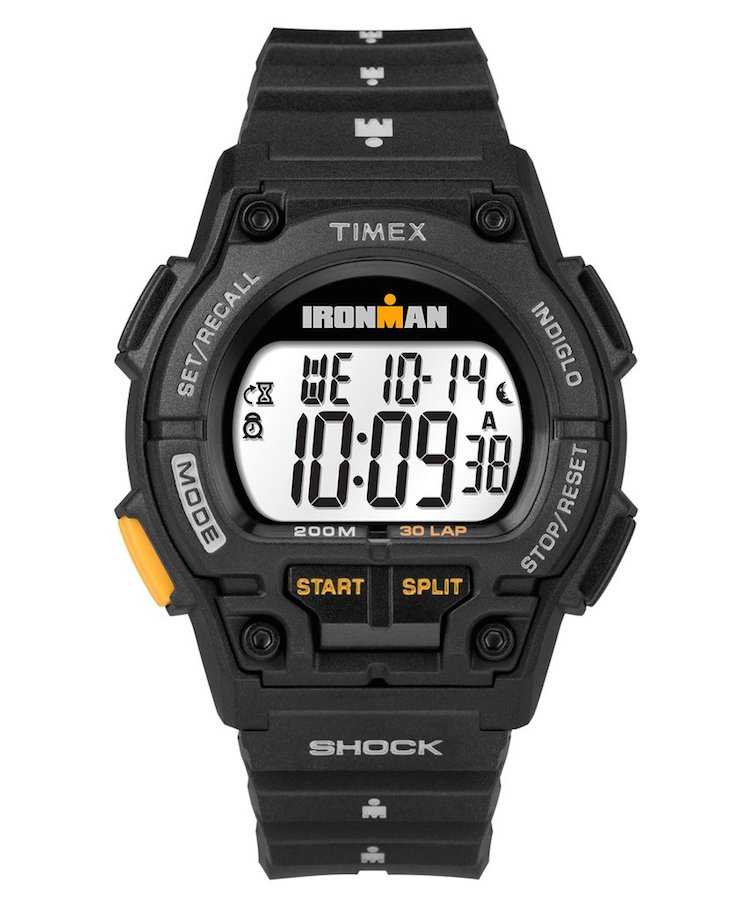 "I'm thrilled to have worked with Timex on our first exclusive Ironman digital watch, based on a vintage style that started a revolution in timekeeping," Synder said.
Head over to toddsnyder.com to check out more Timex collaborations.