Tom Cruise's 'Cocktail' Sunglasses Have Been Re-Issued by Persol
We'll drink to that.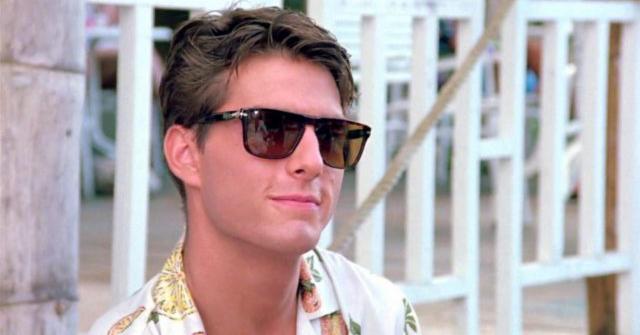 Buena Vista Pictures
Whatever you may think of Tom Cruise, his movie characters have displayed wildly influential taste in sunglasses, most notably via classic Wayfarers in Risky Business and Ray Ban Aviators in Top Gun. 
But far less noticed were the boxy Persol shades worn by bartender Brian Flanagan in 1988's Cocktail. While the movie doesn't exactly hold up 30 years later, the sunglasses still look as sharp as ever, which is why Persol dipped into its '80s archives for a new reboot of the classic PO3225S model. 
It's the same move that Persol pulled when it re-issued Steve McQueen's shades from The Thomas Crown Affair last year, or, come to think of it, when Versace brought back Biggie Smalls's favorite frames. 
While the Cocktail shades may lack the cultural merit that comes with being worn by McQueen or Notorious B.I.G., they still exude some serious retro cool. Just like the original specs, the straight frame features a three-stripe keyhole bridge inspired by Persol's hallowed 649 model, and a handsome square silhouette. 
They're available in havana with green lenses or brown polar lenses; coffee with brown lenses; Sienna with light blue lenses; Beige Tortoise with light green lenses; and black with green or green polar lenses. So you've got some choices to mull over.
Fans of Cocktail and/or vintage shades can pick them up for $310 and up at Persol.com.