Inside Designer Tom Ford's Insanely Cool $75 Million Super Ranch
The jaw-dropping 20,662-acre oasis has been featured in Hollywood  westerns 'Silverado' and '3:10 to Yuma'.
" tml-embed-width="640″ tml-embed-height="272″ tml-render-layout="inline
Famed fashion designer Tom Ford might be the most stylish ranch hand of all time.
The man who revived Gucci and even has a Jay Z song in his honor has put his stunning Santa Fe ranch up for sale. And all he's asking for it is $75 million.
We use the term "ranch" lightly here. Sure, there are 20,662 acres for roaming, a landing strip, an eight-stall horse barn, both indoor and outdoor riding arenas, and unbeatable vistas of the torrid plains of New Mexico.
But look to the sleek geometric designs of Japanese architect Tadao Ando, and you're left with more of a "renowned designer's secret desert lair" impression.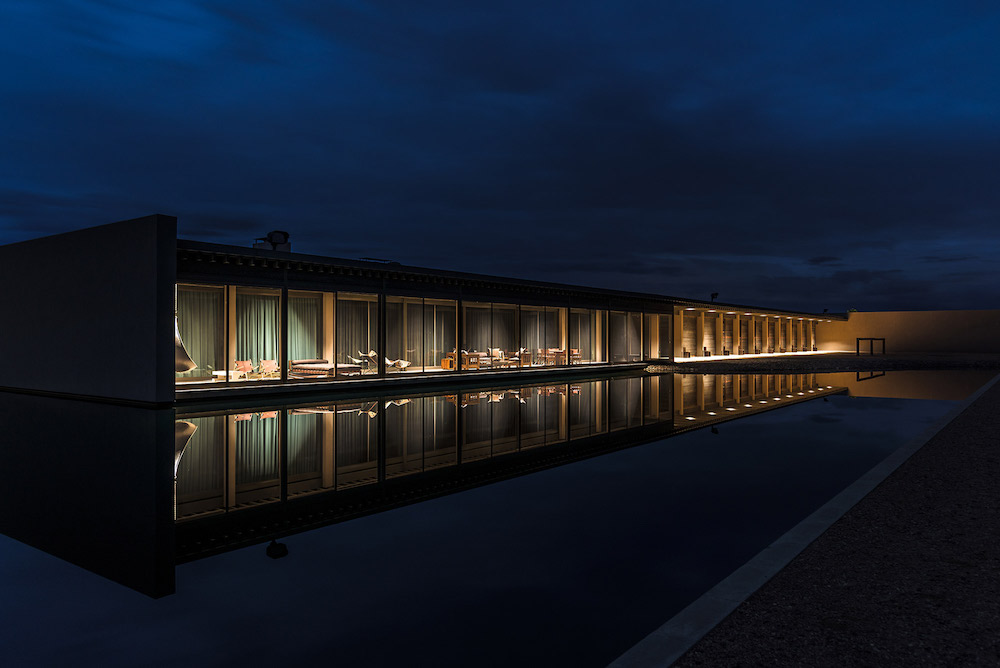 Perhaps its crown jewel is its reflective pool, which directly abuts several portions of the home.
Included on the property is Silverado Movie Town, a mock western town originally built in 1985 for the film Silverado. It's since been used in films like Lonesome Dove, Cowboys and Aliens, Wild, Wild West, 3:10 to Yuma, and Thor.
So, if you can't pony up that $75 million, take heart you can always catch a glimpse of it on the big screen.