Meet The Blacked-Out Bremont Watch Tom Hardy Wears in 'Venom'
Come to the dark side.
Left: Getty Images
Tom Hardy isn't exactly pretty In Marvel's new antihero flick Venom. But his watch sure is. The blacked-out pilot's-style timepiece was made by Bremont, the cool up-and-coming British watch brand inspired by classic cars and aviation with strong ties to the military.
The U2/51-JET as it's called takes design cues from a custom watch commissioned by the British Royal Air Force's badass 100 Squadron, which provides "aggressor" aircraft for air combat training. Hardy is a Bremont fan and collector in real life – he's also been seen sporting Rolexes and Omegas – so he didn't need to act like he loves the rugged timepiece on his wrist.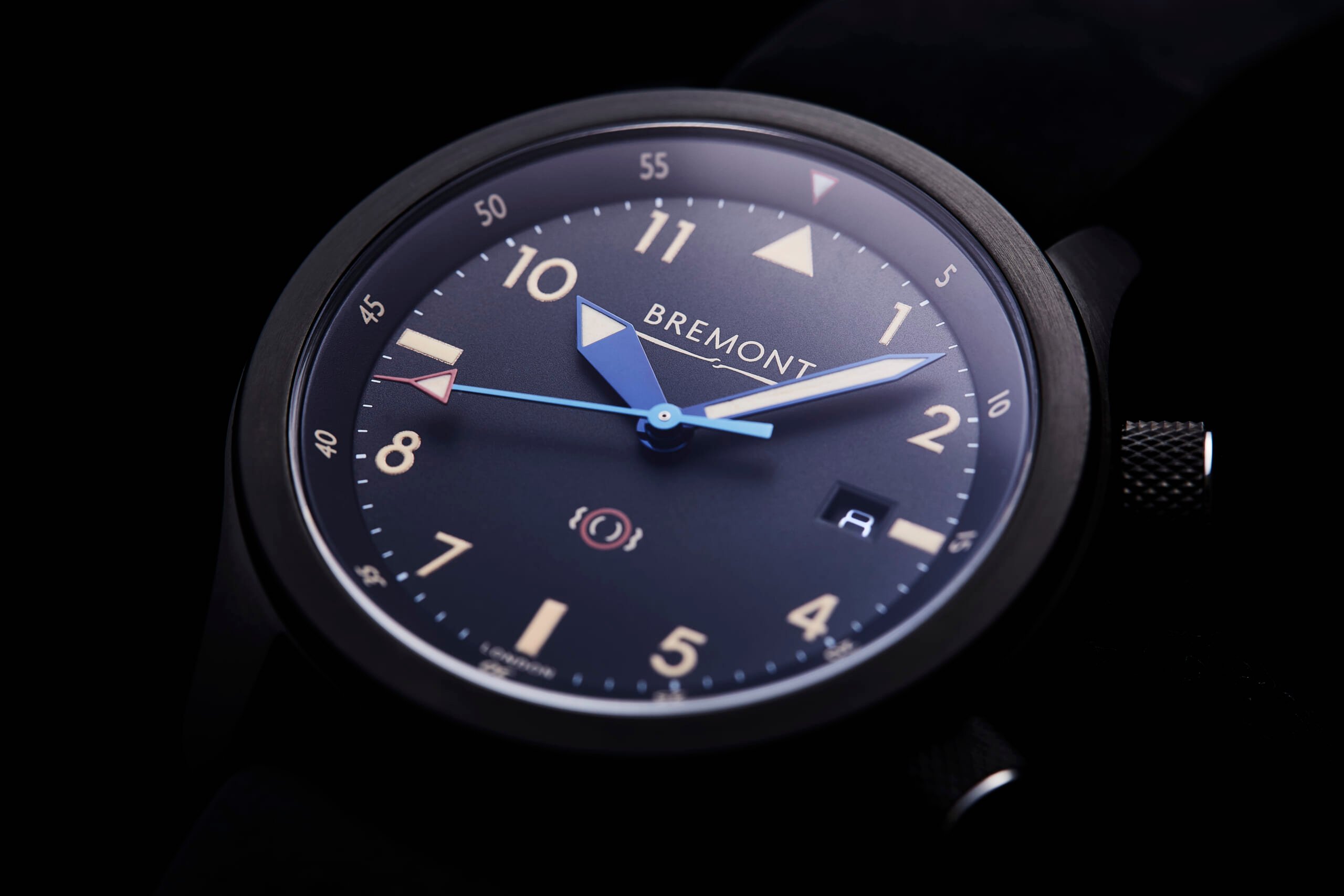 The stealth fighter-inspired U2/51-JET is Bremont's darkest watch to date, with a hardened stainless steel DLC (Diamond-Like Carbon) case, an automatic movement and a 38 hour power reserve. 
Water resistant to 100 meters (328 ft.) it also features a black smoked glass open caseback, a first for Bremont, through which the movement can be viewed. 
Priced at $5,395 it's right on point as blacked-out watches are all the rage on screen and off this season.
In collaboration with Venom studio Sony Pictures Bremont has also painted its prized vintage 1950s French military Broussard aircraft in a tribute to the film and the watch. Inspired by World War II fighters, artist Adi Granov gave the blacked-out plane a menacing mouth full or razor-sharp teeth. The plane is part of the private collection of Bremont co-founders Nick and Giles English.
Bremont is also offering watch fans the chance to win a pair of tickets to Venom's Los Angeles premiere on October 1st, including airfare and accommodation. Check out https://www.bremont.com/venom-us for more details.