Tudor Debuts Stunning Trio Of Watches At Watches & Wonders 2022
Three souped-up models, including a silver and gold Black Bay GMT, are a Tudor triple-threat.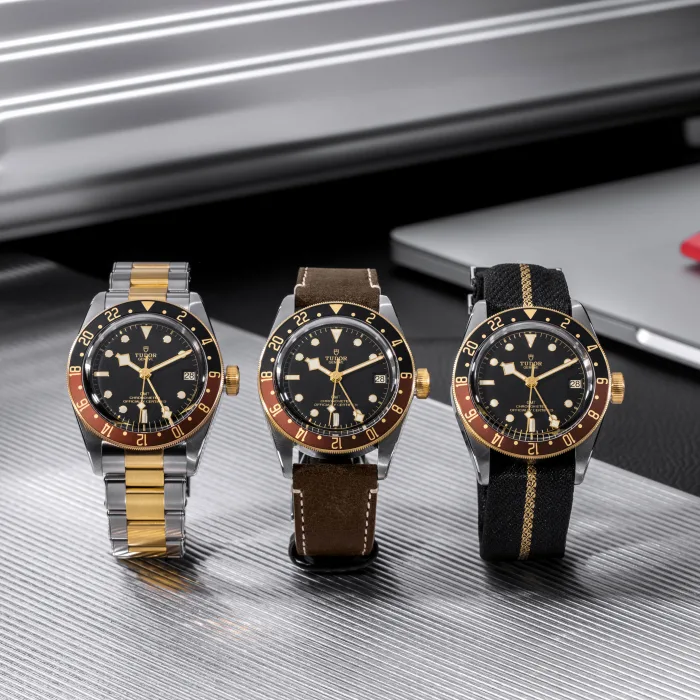 Tudor isn't a luxury watch brand to rest on its laurels, and there's no time of year that exemplifies that much better than Watches & Wonders, the Geneva trade show that serves as a luxury watch bonanza. This year's event has already allowed heavyweights like Rolex to introduce stunning new timepieces, and Tudor is getting in on the fun with three equally remarkable models.
Pricing runs the gamut from $3,675 to north of $7,000, a far cry from the price tags some Rolex watches fetch these days — and all the more reason to consider adding one of these coveted new watches to your collection.
Better still is the fact that the offering includes the new Black Bay Pro, a more than fair substitute for the Rolex 1655 Explorer II.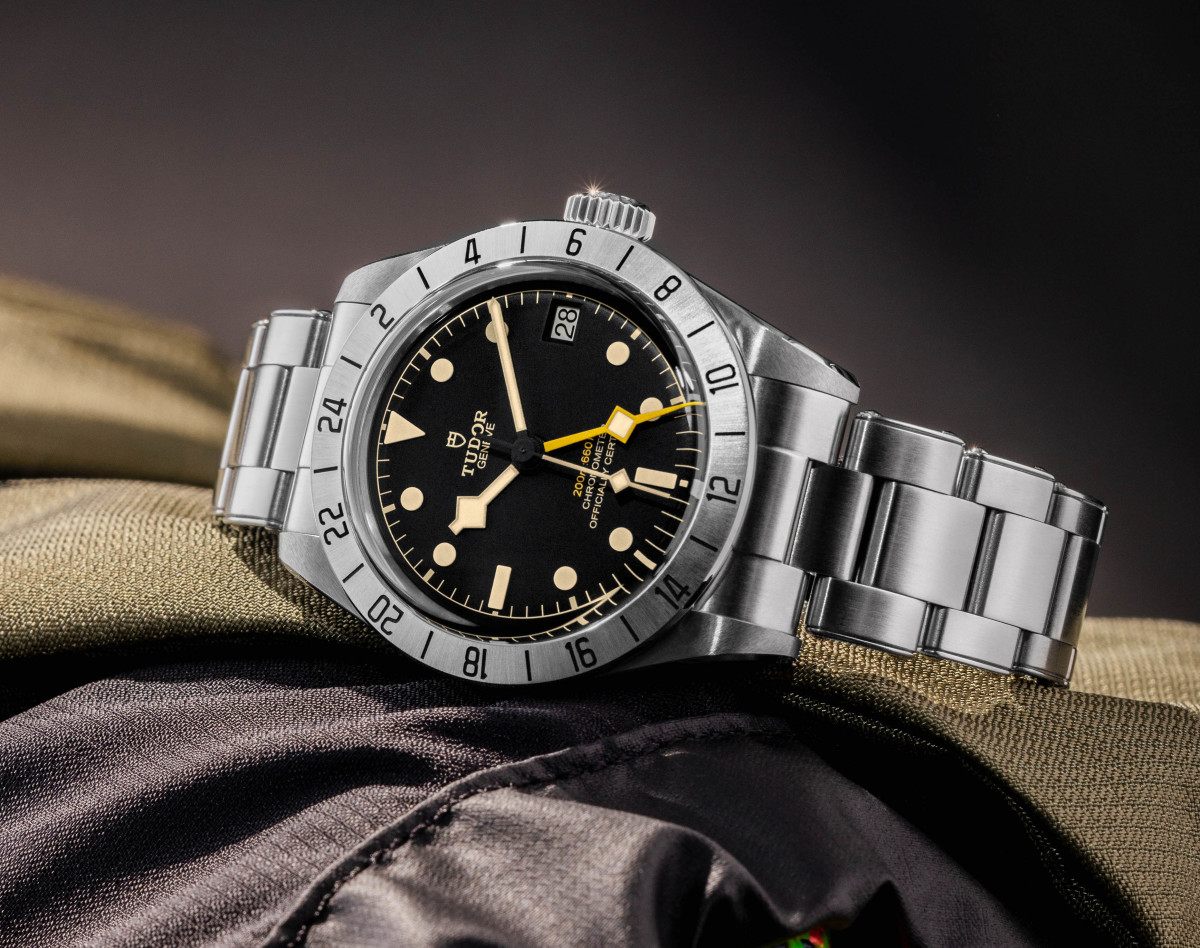 Each watch in its own right is enough to bring some serious competition into the arena of luxury watchmaking, so to speak, from the sporty Black Bay Pro (a nicely sized 39mm stainless steel watch) to the elegantly rugged Black Bay GMT S&G, boasting a steel and yellow gold bracelet and a striking two-tone bezel.
The Black Bay GMT S&G might be our personal favorite, blending the refinement of steel and yellow gold with the sporty nature of a two-tone bezel.
It's worth noting that each watch is available in at least three customized offerings, whether you prefer the GMT on its original steel and gold bracelet, or offered on a brown leather strap (to name but one example).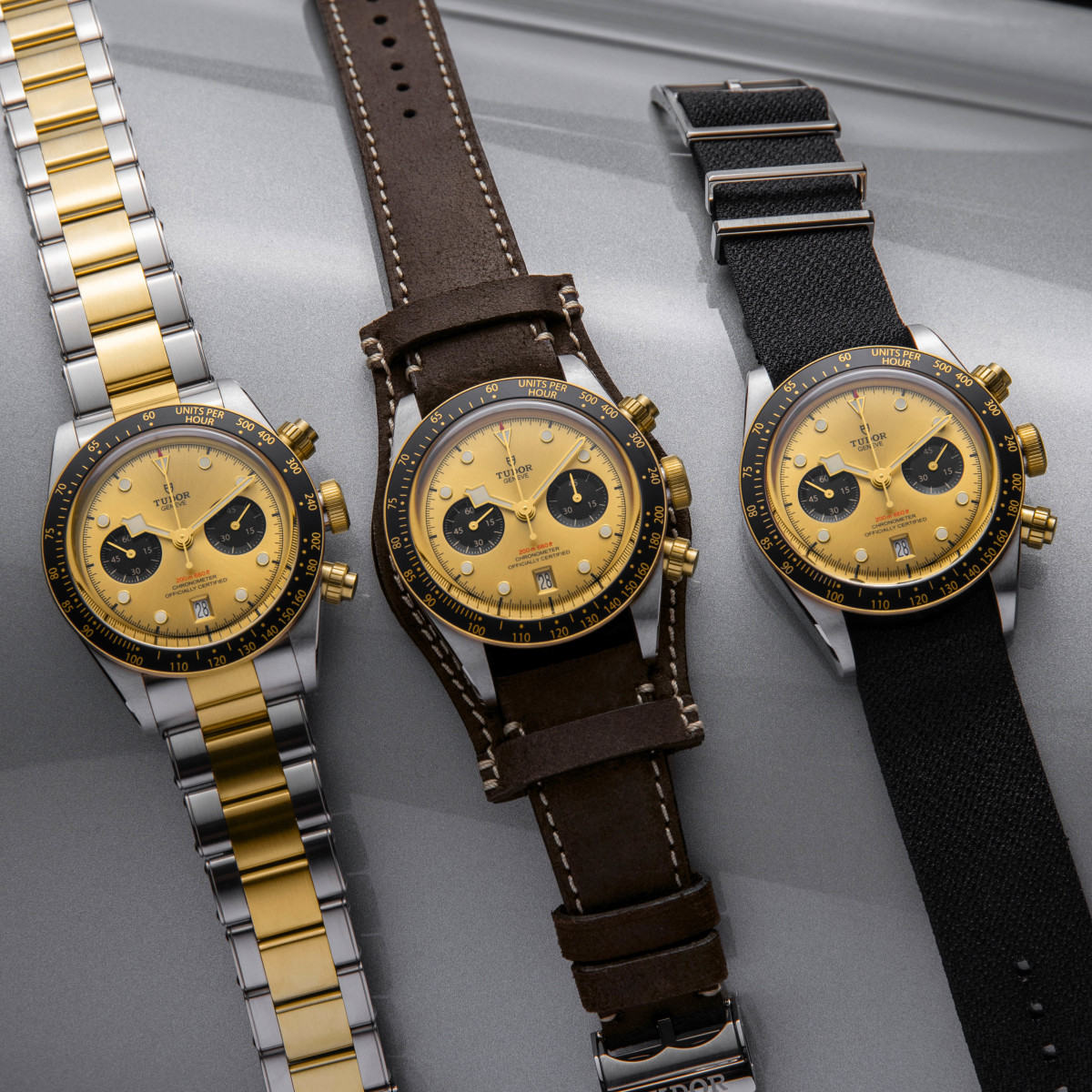 The Black Bay Chrono (retail price: $6,000) rounds out the trio in eye-catching fashion, with a 41mm stainless steel case set on a removable bund leather strap. Tudor calls it a blend of aquatic and motorsport heritage.
It's truly a watch designed for the open road, with dual-chronograph functionality and a bezel that tracks units per hour.
All of the classic Tudor details beloved by watch enthusiasts are on display with these models, including the iconic "snowflake" hands as seen on the Black Bay GMT.
Considering the accessible nature of these timepieces, and their utility in the real world, each is worthy of its rightful place in your watch collection — and most importantly, on your wrist.
If Tudor's recent launches are any indication, it's going to be tougher than ever to get your hands on one — so bact quickly, before time runs out.